Another 'score'! Found a neighbor just a few miles from me who milks A2/A2 cows. Picked up a gallon yesterday. Look at that cream line! Perfectly clean too. Good to know she knows what she is doing.
One reason I prefer A2 milk is this snippet from Wiki:
A2 milk is a variety of cows' milk that mostly lacks a form of β-casein proteins called A1, and instead has mostly the A2 form. Non-cow milk, including that of humans, sheep, goats, donkeys, yaks, camels, buffalo, and others, also contain mostly A2 β-casein, and so the term "A2 milk" is also used in that context.
Are you allowed to buy raw milk where you live? I like being able to buy right from a local person and cut out the middleman. Plus, unprocessed milk is better, all of the nutrients are still there.
I make cheese on occasion and will try doing some mozzarella once I get some more rennet.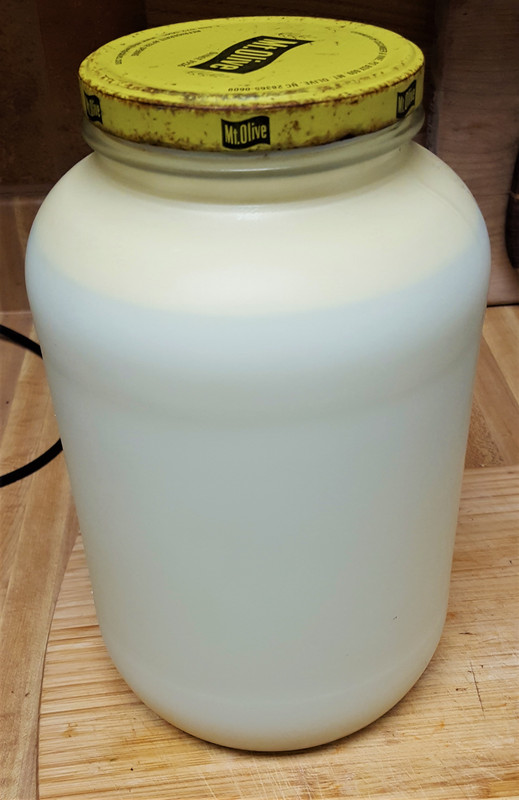 ~Ann