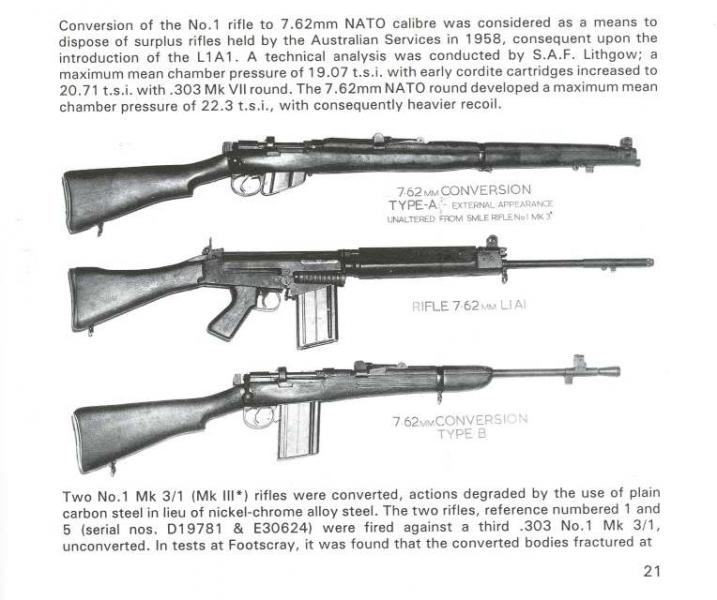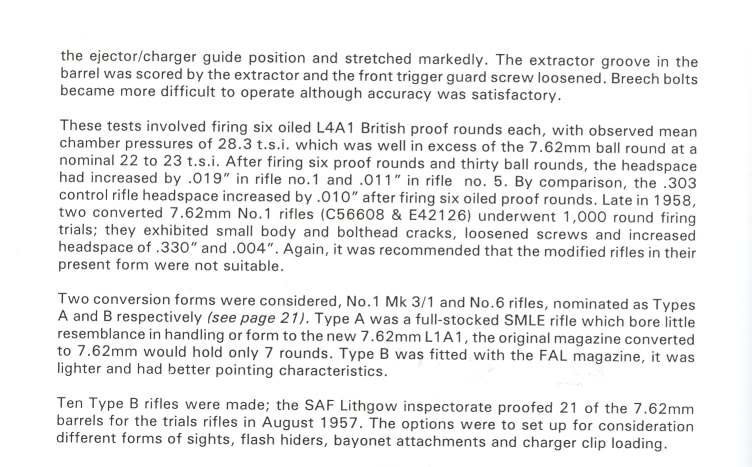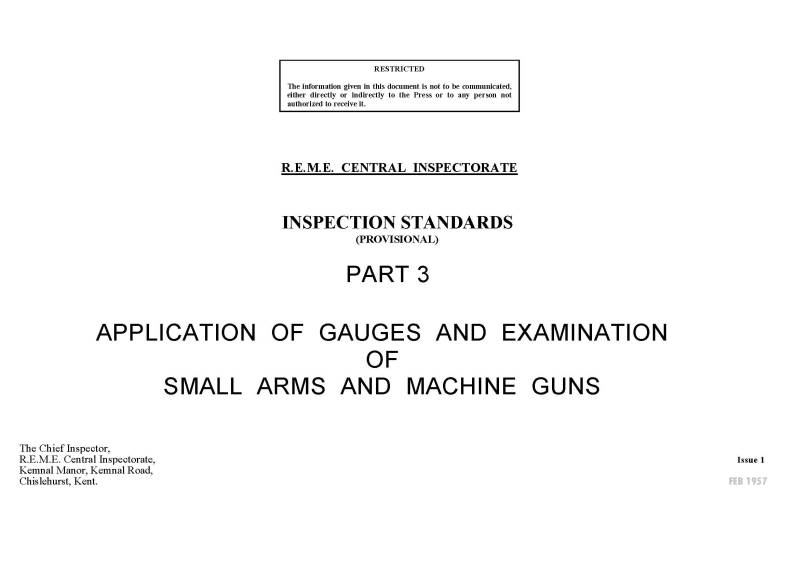 A. G. Harrison the former Proof Master at the Rifle Factory Proof House, Ishapore, India and was published in "The Gun Digest, 33rd Edition, 1979."
From 1908 to 1950 all military bolt action rifles made at Ishapore were proof tested with a dry proof round followed by an oiled proof round. The proof cartridge was loaded to 24 tons (2240lbs = 1 ton) psi breech presure, or 25% higher than the service pressure.
In 1950 the material for rifle bodies (they made No.1 Mark 3* rifles; my addition) was altered from an EN steel to SWES 48 steel (not heat treated) except for the recoil shoulder and cam recess in the receiver. With this change the rifle receivers distorted when oiled proof cartridges were fired. This was discovered when hard and sometimes impossible bolt retraction was experienced. Large quantities of rifles were rejected. To avoid rejections the authorities ordered discontinuance of the oiled proof. Therefore from 1950 to the end of SMLE rifle production (June 1965) rifles made at Ishapore were proof tested with one dry proof only, although the specification called for both dry and oiled proof.
A bolt action rifle similar to the SMLE Mk. III*, modified to fire the 7.62 NATO cartridge was produced at Ishapore, first in February 1965. Their receivers were made of SWES 48 steel, un-heat-treated, and with the NATO proof cartridge receivers were found to distort with the oiled or the dry proof round! The material was changed to an EN steel so now the rifles stand up better to dry and oiled proof.
This suggests that the type of steel used in the 2A series of rifles was changed for a short period to SWES 48 but then changed back to an EN grade similar to the older No.1 MarkIII steel