Sorry for the delay, folks, but I'm burried in work.
We had a great time despite the weather conspiring against us. There is a dry spell happening in Florida and the hogs weren't moving, staying near water sources. Keep in mind that this is a free ranging operation and not fenced in. So, we were at the mercy of mother nature.
We came from all over, but the long distance award goes to TBEAR and is friend Jeff (who got a great hog!), making the trek all the way down from New York.
Here is a group photo before the first hunt on Saturday morning.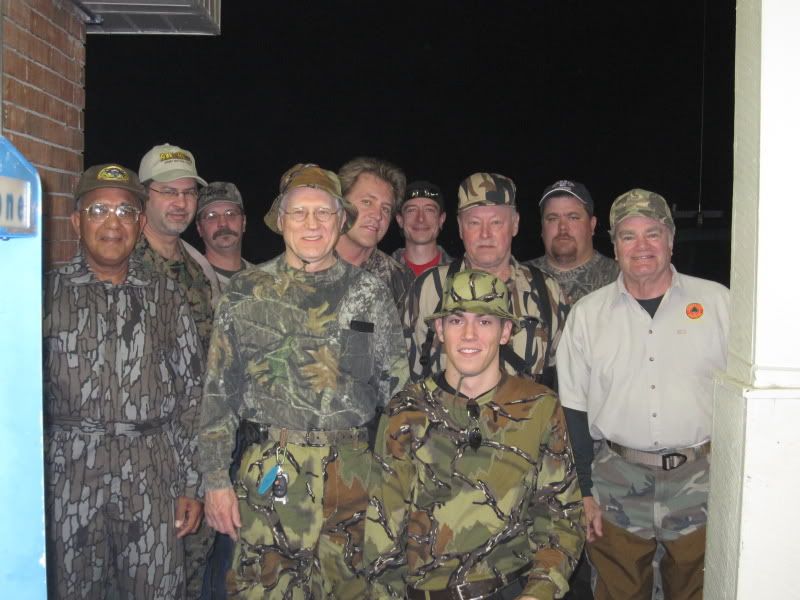 The first hunt had all of us in ground blinds or tree stands. On our way out to the stands we saw a rather large hog tooling down the road. This was a good sign! But, it proved to be a false sign. We saw no movement in our stands (anyone who did, feel free to correct me). The first afternoon hunt went about the same.
The next morning proved to be the same way for me, but it was pretty cool, so we thought there might be some movement. Again, nothing.
Ah, but the evening proved a bit different. I was moved to another stand, but it was bust. Near dark, I heard two shots. I climbed down, expecting my ride to show up, and the outfitter/guide, Pete, pulled up shortly thereafter and told me he saw a group of hogs a couple hundred yards off of the road and he shot two so that we could take some meat home. Problem was that he had one wounded, but he had no more ammo. So, we hauled back and I put a finisher in a 200-lb sow. We dragged the two pigs all the way back to the truck, and commenced to picking up the hunters.
When we got to TBEAR's friend, Jeff, he was all smiles. For a good reason. He put a nice 180-200-lb boar with a nice set of ivory with his Redhawk in .44 mag with 240 grain hollow-points (and no, they didn't exit!).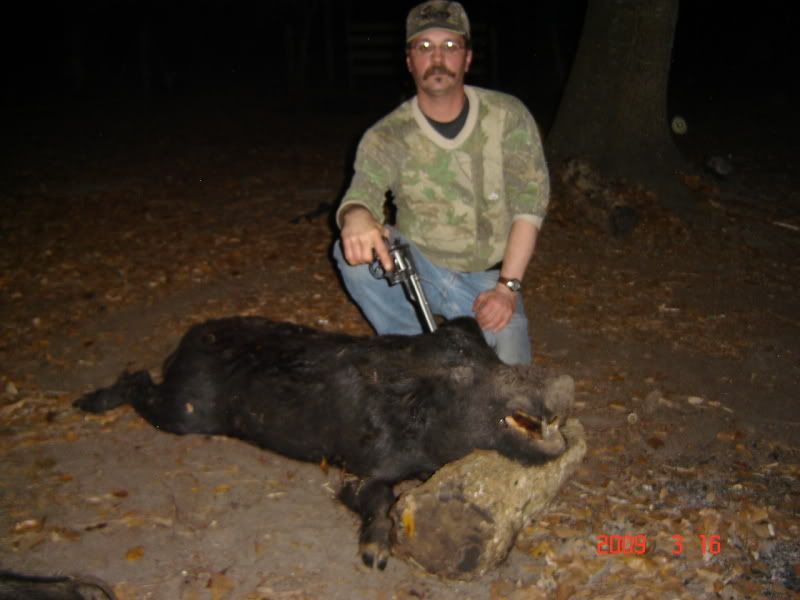 It's dark now and we are still rounding hunters up. I am in the truck in the front seat when we come upon a small boar in the road. Pete yells, "shoot it!" and I was already squeezing on the ass end of a hog disappearing into the brush. But, there was a report or two coming from thebed of the truck, as a fusilade of fire poured down on the poor little piggy. We think Mike hit it in the rear end, and the back end of the hog was rendered useless -- but he still took off. I jump out, .475 in one hand, flashlight in the other. Mike takes another shot in the dark and misses, so do I! My next one-handed shot hits the mark (shoulder), but the little pig refuses to concede defeat. So, I pulled my .44 mag, and put its lights out with a shot to the head. Hey, I was just glad we got one!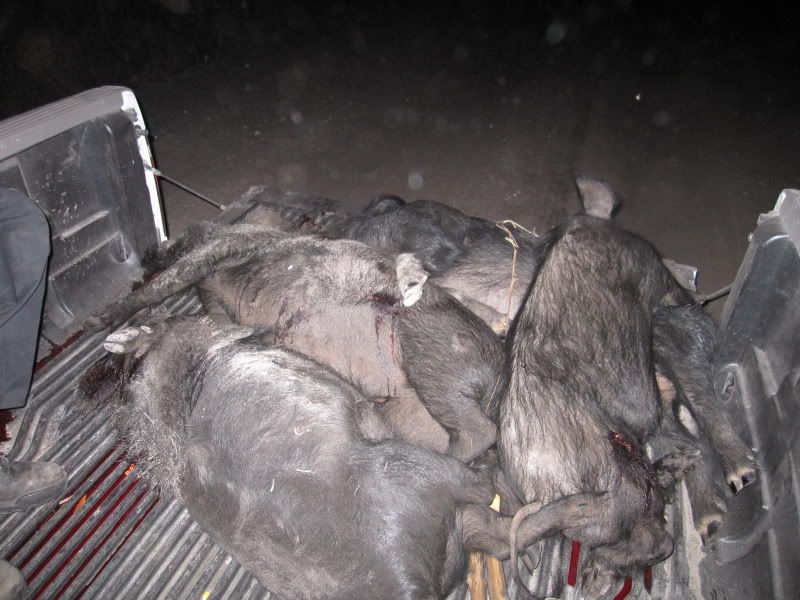 Group photo: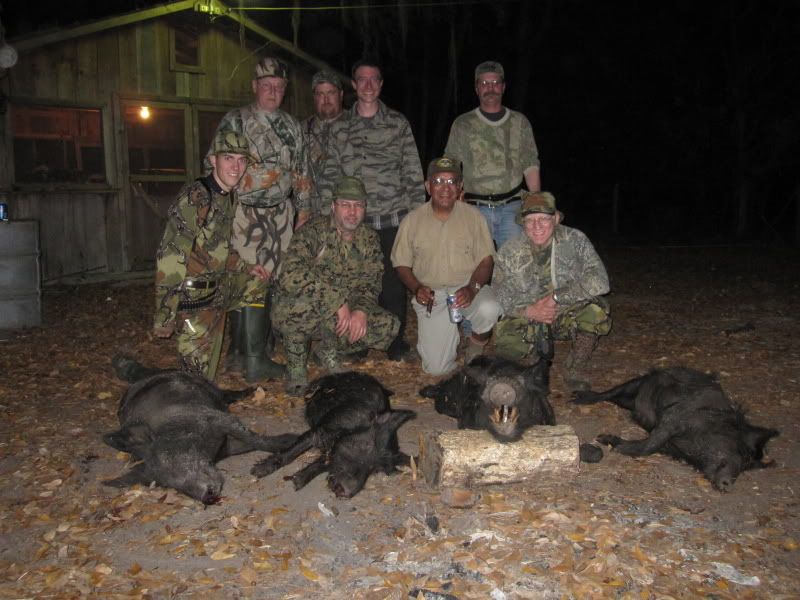 "Ignorance you can correct, you can't fix stupid." JWP

If stupidity hurt, a lot of people would be walking around screaming.

Semper Fidelis

"Building Carpal Tunnel one round at a time"