Ladies and Gentlemen,
Since we appear to have lost the original post, I have taken the opportunity to update the Tips and Packing List. Several of these updates are significant, so I would suggest reading the new one below. As always, suggestions and comments are appreciated. If you need a copy, just email me.
SAFARI TIPS and PACKING LIST
1. CAVEAT
These are my personal tips and ideas based on my experiences on five African safaris. The first two safaris were to South Africa. The third safari was to Tanzania. The fourth and fifth safaris were to Zimbabwe. These tips are only from my personal experience and are not intended to be a complete list nor are they intended to be the only way to do it.
2. BEFORE YOU GO ON SAFARI
A. WRITTEN CONTRACT.
Before paying a deposit, you should have a detailed written contract with the outfitter. The contract should, at a minimum, include the following:
1. The specific dates of the safari.
2. Are arrival and departure days counted as hunting days?
3. The number of hunters and PHs (1X1, 2X1, etc).
4. The name of the PH.
5. The area(s) to be hunted.
6. The daily rate.
7. The observer rate.
8. All applicable taxes.
9. Any licensing, permit or other fees or costs.
10. The animals to be hunted.
11. The applicable trophy fees.
12. The cancellation and return of deposit policies.
13. The services to be provided by the outfitter. Airport pick up and return. Field preparation of trophies and delivery to a taxidermist/shipping agent. Services of a fully licensed PH. Hunting vehicle. Tracker, skinner and camp staff. Meals, alcoholic beverages, lodging and laundry service.
Just because it is in the brochure is not good enough; it must be in the written contract. If the brochure says that you will be "the only hunting party in camp and on the hunting concession,†then put that in the contract. If the accommodations are described as having "en suite bathrooms with hot and cold shower and flush toiletâ€, put that in the contract.
It may be wise to add a provision that the there will be no change in the PH or the concession without your prior written consent.
Duplicate originals of the contract should be executed. Keep one original contract and the other original contract goes to the outfitter.
B. ISSUES TO DISCUSS WITH YOUR OUTFITTER/ BOOKING AGENT.
1. Sharing camp and hunting areas with other parties? Will there be other hunters in camp and on the concession, or will you have exclusive use of the camp and hunting concession? If you require camp and/or concession exclusivity, you must add it to the contract.
2. Rifle caliber.
3. Ammunition type. Some PH's have distinct likes and dislikes regarding the brand of ammunition. Amount and type (soft and solids - you probably won't need any solids unless you are hunting dangerous game or very small game).
4. Special food, beer, etc. preferences.
5. Bottled water. Sometimes the local water is not great and you can carry bottled water with you when you are hunting.
6. Expectations regarding trophy size.
7. Gratuities and number of people in camp. Usually the PH will have his own staff of trackers, skinners and cook. The hunting concession may also have a game scout, camp staff, etc. In addition to the monetary gratuity, I also take other gifts for the PH and his staff (knives, flashlights, watches, knit caps, gloves, clothes, etc.). Talk to the outfitter/booking agent and see what they recommend and the sizes for the staff.
8. Accepted forms of payment (travelers' checks, cash, etc.) for gratuities and trophy fees, trophy preparation, etc.
9. If you are planning on wearing camouflage clothing, make certain it is legal in that country.
10. Requirements for Visas, rifle and ammunition import. Also the amount of fees, if any, that you have to pay upon entry into or departure from the country.
11. General description of the hunting area and terrain. Is it on a ranch or government concession area? Is the ranch fenced or unfenced? Is the topography flat, hilly or mountainous? Is it thorn tree bushveld, open plains or desert like? What is the length of the average shot?
12. How is the hunting conducted? Is it conducted on foot "walk and stalk†style or is it conducted from the back of a hunting vehicle until game is spotted and then stalked on foot. Shooting game from a vehicle is a controversial issue and you should discuss, in advance, your preferences regarding such hunting practices.
13. If you have any health or medical limitations (overweight, unfit, diabetic, etc.), talk to your outfitter or booking agent prior to departure to ensure that your needs can be accommodated.
C. Register your guns, cameras, binoculars and other valuables with U.S. Customs on Form 4457 "Certificate of Registration for Personal Effects Taken Abroadâ€. This will prove that you did not buy any of these items overseas. Obtain a Form 4457 for you personal items and a separate Form 4457 for your firearms. South Africa has become more strict about firearms importation and a Form 4457 listing your firearms is now a necessity.
D. Taxidermy. Coordinate with your taxidermist regarding the preparation and shipping of your trophies. It is extremely important to ensure the following:
1. Prior to departure, your taxidermist must provide you with laminated plastic trophy shipping tags and all the relevant delivery information including the specific wildlife port of entry and final shipping destination. You need to ensure this information is given to your outfitter. Your outfitter will be responsible for coordinating with the African taxidermist who will be doing the dipping, packing, crating and dispatching of your trophy shipment to the US.
2. Your taxidermist should be qualified and experienced in mounting African game species.
3. Prior to departure, ask your outfitter to get a written estimate from the African taxidermist for his dipping, packing and crating charges based upon the wish list of trophies you have given to your outfitter. Also ask for an estimate of the anticipated overseas freight costs.
4. Generally, the dipping, packing and crating fees are separate from other hunting costs and payable directly to the African taxidermist (in some cases they may be collected by your outfitter). The actual overseas freight costs from Africa to your home destination are paid "Collect†when the shipment arrives and has been cleared by Customs and Wildlife authorities. It is important that the African taxidermist notify both you and your taxidermist of the shipping waybill information so that your shipment can be cleared promptly in order to avoid any unnecessary storage fees. Your taxidermist will arrange for the clearance of your trophies or use a clearing agent.
E. Get in Shape. You will enjoy your safari more if you are physically fit. Most safaris can involve long hikes on both flat and hilly country.
F. Practice shooting your rifle from various positions (shooting sticks, off someone's shoulder, resting against a tree, kneeling, etc.). Practice off-hand follow-up shots. Don't "admire†your first shot. Reload quickly and be ready for a follow-up shot.
G. Vaccinations and anti-malaria pills (go to the Internet and copy the vaccination recommendations from the CDC,
www.cdc.gov
and take a copy with you to your doctor's office). Go to your doctor several months before your trip as some vaccinations take several weeks before immunity is developed. Also, have your doctor give you a prescription for antibiotics that you can take with you in case someone gets sick during safari, as well as a prescription for sleeping pills for use on those long overseas flights. [Here is another good reference for travel health issues
www.mdtravelhealth.com
, this is actually easier to understand than the CDC site].
H. Firearms limitations. Pursuant to US law, you are permitted to take a maximum of three firearms (no semi-auto or full auto and no firearm greater than .50 caliber) and no more than 1,000 rounds of ammunition for the firearms. You are not permitted to transfer ownership of the firearms or ammunition (you can't give your PH a firearm or any of your ammo). You are permitted to take semi-auto sporting shotguns (with barrels at least 18 inches long) and muzzle loading firearms larger than .50 caliber. Check with the airline several weeks before your flight regarding their rules for traveling with firearms. Delta's website states that any rifle case containing more than 2 firearms will be subject to an excess baggage charge. [Note: Some African countries will not allow you to bring in any semi-auto firearms (even shotguns). South Africa allows the import of only 2 rifles and one shotgun (no pump or semi-automatic shotguns are allowed-unless you acquire a temporary import permit in advance). South Africa does not allow the import of two rifles of the same caliber].
If traveling to, or through, South Africa, you should take a completed but unsigned SAPS Form 520 with you. (Note: the form should be filled out in black ink). You can download a copy of the form and the instructions at
SAPS Form 520
. You will also need to have your firearm(s) and ammunition available for inspection when arriving in South Africa. In addition, you will need to have your Customs Form 4457, passport, airline ticket as well as the address and phone numbers (fixed and mobile phone numbers) of your outfitter. You must be at least 21 years old to import a firearm into South Africa.
Go to
Professional Hunters of South Africa website
for some detailed information regarding the importation of firearms in RSA.
Many hunters are using
Rifle Permits
or
Optima
or
Air 2000
to assist them in clearing their firearms upon arrival in South Africa.
Be advised that some local airlines in Africa will NOT transport firerarms (Nationwide Airlines in South Africa is one). If you are connecting to a different airline in Africa, ensure that they will transport your firearms. Also, Britian has a complete firearms embargo against Zimbabwe. You will not be allowed to transport firearms if you fly from Britian to Zimbabwe.
I. Ammunition limitations. Each passenger can take only 11lbs. (5kg.) of ammunition according to airline regulations. This ammunition has to be in your checked luggage (you can't carry it onboard) and separate from your firearms. Some airlines are now allowing ammunition to be carried in the gun case. Check with the your airline for their rules. Also, you can not carry any part of your firearm in your carry on luggage (e.g., rifle bolts, some airlines won't let you carry on your riflescopes). If you are traveling with a non-hunting companion, they also can declare 11 lbs. of ammunition (if you are over your weight limit).
J. Luggage weight limitations. On international flights, most airlines now limit the weight of each piece of luggage to 50 pounds. (Confirm the luggage weight limitations in advance with your airline). If you are flying with a local carrier or an air charter while in Africa, their luggage weight limitations may be less than 50 pounds. If you are traveling with your wife, two smaller bags may be better than one large bag.
K. Get a copy of The Perfect Shot by Kevin Roberston. This book will give you excellent advice regarding the anatomy and shot placement for all African game animals. [You can get a copy from Safari Press or Cabelas].
African Hunter magazine sells the Shot Placement Pocket Field Guide which can be very handy as well.
www.african-hunter.com
L. Insurance. Contact your health insurer to be certain your health insurance covers you while you are overseas. It is my understanding that most insurance companies require that you notify them within 48 hours of receiving medical services, even when overseas. You will need a phone number to contact your health insurer, not a 1-800 phone number which won't work from overseas. Also check with your homeowner's insurance for coverage if your guns, camera, binoculars, etc. are stolen. Consider Trip Cancellation Insurance. Consider a local Air Ambulance insurance policy, your outfitter should be able to help with this. This kind of policy is usually needed when hunting more remote areas. Also consider taking out Medical Evacuation Insurance. Medjet Assistance,
www.medjetassistance.com
seems to have a good reputation.
M. Estate Planning. If you don't already have one, get your will done.
N. You may want to register your travel plans with the US State Department. You can now do that on-line at
State Department - Travel Registration
.
O. Leave a copy of your passport, travelers' checks, airline tickets, health insurance card, Medjet card, Customs Form 4457 and safari contract with a family member. Also give your family member copies of the credit card(s) you are taking and the contact information for the issuing bank, in case your credit card(s) are stolen. In addition, give your family member a copy of your itinerary, with phone and fax numbers and email addresses, so they can contact you if there is an emergency. Don't forget to stop delivery of your mail and newspaper. Notify the credit card company that you will be using your credit card while in Africa.
3. PACKING LIST
a. Broad brimmed hat and a baseball cap.
b. Well-worn boots (preferably with Gore-Tex) and an extra pair of bootlaces. Some outfitters recommend two pair of boots. [I always take a pair of trail running shoes (in a neutral color-not white) which I use as my camp shoes and which can be worn while hunting, in the event something happens to my boots.]
c. Warm and windproof jacket, vest or sweater, gloves and stocking cap.
Riding around in the morning and sitting around the fire at night can get pretty cold. June, July and August are particularly cold in South Africa with a possibility of below freezing temperatures at night. Depending on when and where you are hunting in Tanzania, you may need no warm clothing or only a light jacket. Zimbabwe can also be cold during their winter months.
d. Leather gloves.
I prefer finger-less weightlifter gloves—they keep my fingers free for shooting and reloading and still give some protection when crawling through the bush.
e. Boot socks.
3 or 4 pair. It is important to always wear a dry pair of socks to avoid blisters.
f. Three hunting shirts.
g. Three pair of pants and/or shorts.
All of your hunting clothing should be green, olive drab, dark khaki, dark tan or brown. Avoid light khaki, stone or light tan colored clothing, as these colors are too light for Africa.
h. Lightweight raincoat.
Depending on when and where you are hunting, this may not be needed.
i. Underwear.
I also like to take a pair of lightweight sweat pants and a long sleeve T-shirt to wear when I am relaxing in the tent. They can also be worn as pajamas if it is cold at night.
j. One outfit to wear at night.
Something casual and comfortable. Remember that all of your clothes should be fast drying (synthetics or thin cotton—no jeans) because there probably won't be a clothes dryer in camp. If it is humid or raining, it is better to have fast drying clothes. Tell the PH to warn the camp staff that some of your clothes are synthetic or they might get ruined by an iron that is too hot.
k. Pocketknife.
l. Water bottle holder or canteen.
Always take a bottle of water with when you go hunting. A short walk might turn into a long jog and the PH and trackers can go miles without taking a drink. Check with your outfitter, if one of the trackers always carries water, you may not need this.
m. Flashlight and extra batteries.
Take the brightest flashlight you can find, the small Mag-Lites are not very bright. I like Pelican flashlights—especially the StealthLite model.
n. Alarm clock and watch.
o. Camera, film and batteries.
Take your film out of its packaging and put it in a Ziploc bag and carry it with you in your camera bag. Have the film hand inspected instead of putting it through the X-ray machine at the airport.
p. Electric converter.
If the camp has electricity and you need to recharge your camcorder batteries (or if your wife takes her hair dryer). You will also need the proper plug adapter. Most of the electric converter kits do not have the proper plug adapter.
q. Toiletry items. Tooth brush, toothpaste, dental floss, deodorant, Q-tips, hair brush, comb, shampoo, bar of bath soap, small scissors, extra contact lenses, contact lens solution, contact lens case, cologne, razors, shaving cream, hand lotion, matches, tweezers and finger nail clippers.
r. Hanging toiletry kit.
Most camps have limited shelf space in the bathroom (if any). I have found that a hanging toiletry kit works great. You can always find a doorknob or hook to hang it on.
s. Ziploc and garbage bags.
I take a few Ziplocs, of assorted sizes, and they always come in handy for a variety of uses. I also take a couple of plastic garbage bags to separate my dirty clothes and hunting boots from my clean clothes at the end of the safari.
t. First aid kit.
First aid booklet, anti-diarrhea pills (Imodium AD or similar), Pepto-Bismol (liquid or tablets), aspirin or similar (for headaches), ibuprofen (Advil, for muscle aches and toothache), non-drowsy allergy pills, decongestant pills (if you are susceptible to allergies or hay fever), Band-Aids, oral rehydration salts, antibiotic cream, cortisone cream (or other anti-itch cream for rashes, allergic reactions to plants and bug bites) moleskin (for blisters), laxative, antacids, antihistamine tablets, anti-malaria pills, antibiotic pills, sleeping pills, non-drowsy cold tablets, cough drops, eye drops, dental repair kit and prescription medicine.
u. Binoculars.
Some people prefer full size binoculars. Others like compact binoculars. My wife takes her own pair of binoculars.
v. Bug Spray with DEET.
w. Sunscreen and lip balm.
x. Taxidermy tags and shipping instructions.
y. Daypack, small duffel bag or waterproof bag.
Take a daypack, small duffel bag or role-top waterproof bag to keep your extra ammunition, binoculars, sunscreen, gun cleaning kit, raincoat, etc. in the hunting vehicle.
z. Luggage locks.
I use those small combination luggage locks on all my bags. They keep the contents of my bags safe from luggage handlers and the camp staff.
Travel Sentry
has a line of luggage locks that allow the TSA to open your luggage without cutting the lock.
aa. Travel Kleenex and individual wet wipes.
In case Mother Nature calls while you are in the bush.
bb. Screw driver and appropriate tools that fit your rifles and scope mounts.
cc. Gun cleaning kit.
dd. Lenspen or lens cloth.
For cleaning camera, binocular and scope lenses.
ee. Rifles and rifle slings.
ff. Earplugs and a couple of targets.
For sighting in your rifles.
gg. Ammunition, ammo pouch and belt.
hh. Copies of passport, travelers' checks, health insurance card, driver's license, Medjet card, airline tickets, Customs Form 4457 and safari contract.
Make two copies and put one copy in your luggage and one in your rifle case.
ii. Copies of itinerary.
Include the phone number of your outfitter. Put a copy in an outside pocket of your luggage. If your luggage gets lost, they will know where to find you.
jj. Travelers' checks, US cash, credit card(s) and local currency.
I take some local currency to tip baggage handlers in Africa and I usually tip the game scout in local currency. I also take additional money to pay for trophies that I shoot that weren't on my original list. Because of counterfeiting in Tanzania, take only the new version of US cash.
kk. Passport, airline tickets, driver's license, health insurance card, Medjet card, SAPS Form 520 and Customs Form 4457.
Your passport should be valid for at least 6 months beyond your return date. You must have several blank visa pages in your passport (I would think at least 4 blank visa pages, depending on your itinerary. South Africa will use two full pages and Zimbabwe uses one full page). Go here
Passport Forms
to have visa pages added to your passport. Consider taking two passport size photos, in the event your passport is lost or stolen, you will need the photos to get a new passport.
ll. A zippered ticket wallet.
One that is large enough to hold your passport, airline tickets, a copy of your itinerary, a small amount of cash and your other documents. Check with your PH about the safest place to keep your tickets, cash, etc. while hunting. I also use a neck wallet (under my shirt) where I carry my travelers' checks, most of my cash and my credit cards.
mm. Sunglasses and neck strap.
nn. Soft gun cases. Protects your rifles from bumps and dust while on the gun rack in the back of the hunting vehicle.
oo. Small spiral notepad and pen.
To record your experiences.
pp. Paperback books.
qq. Field guide to animals and birds.
rr. Cotton bandanas.
ss. Eyeglasses, reading glasses and eyeglass repair kit.
tt. Small sewing kit.
uu. No-Jet-Lag Pills.
I get them from
www.magellans.com
but you can also find them at some health food stores.
vv. Shower shoes.
ww. Duct tape. Plastic cable ties (tie wraps). [[I had a tear in a suitcase on a recent ssafari. I used cable ties to make a temporary repair].
xx. Gaiters.
Safari Gaiters helps keep seeds and grass from getting in your boots – especially when wearing shorts. They are widely used in Africa. Go to
Boyt Harness
and search for "Canvas Gaiters".
She Safari
also has gaiters.
yy. Compact head net.
Not one of those with the integral hat and/or wire stays (one small enough to fit in your pocket) for protection from mopane and tsetse flies. Applies only to Zimbabwe and Tanzania (a bug jacket might also be useful in some areas of Tanzania).
zz. Flyswatter.
A convenient tool when your wife says, "Honey, there is a spider in the shower." Leave it in camp for the next client.
aaa. Cell phone.
Although it won't work in Africa, it may be very useful if you have to make some last minute calls to your travel agent, outfitter, family, etc. should any problems arise during your travel in the US. If you have a newer cell phone that has mutliple frequencies, you can contact your cell phone company and have International Roaming activated which will allow you to use your cell phone in certain parts of Africa.
bbb. Pack half of your clothes and ammunition in your wife's bag and have her put half of her clothes in your bag. If the airline loses one of your bags, you will still have some of your ammunition and both you and your wife will have clean clothes.
4. ON SAFARI
a. First day: sight in rifles. If your rifle is prone to throwing the first shot out of a clean barrel, take a fouling shot. Then, take time to make a couple of good shots on the target to show your PH that you can shoot. Your PH will be watching to see if you flinch from recoil. Also, you are probably going to be sighting in your rifles at 50 yards, so know where each of your rifles sight in at 50 yards.
b. First day: have a talk with your PH about your expectations of trophy size, your comfort level with long shots and the schedule/routine for your safari. Remember, if you don't feel comfortable with the shot, DON'T TAKE IT. Your PH would much rather try to get you closer or get you a better rest to shoot from than to track a wounded animal.
c. Greeting the staff. In South Africa it is traditional to shake hands when greeting. However, the handshake is much softer than a normal firm American handshake and it is a three-part handshake. The first part is a normal palm-to-palm handshake, then a thumb-to-thumb handshake, and then a palm-to-palm handshake (all done in one continuous motion).
d. You should treat all of the staff with respect (particularly in the Zulu culture of South Africa, respect is very important). Take time to learn a few words of the local dialect such as "thank you†and the name of the animals you are hunting.
e. Gun safety is extremely important while on safari. Talk with your PH about when he wants you to load a round in the chamber. The usual rule is that you should never hand the gun bearer a loaded gun and never put a loaded gun in the hunting vehicle. Always double check to make sure your rifle is unloaded and the safety is on. Never point the muzzle of the rifle at any person.
f. When taking pictures of your trophies, be sure and take a couple of pictures of each trophy while using the camera flash (even in broad daylight). You will be surprised how much this improves the pictures.
5. PACKING LIST FOR YOUR CARRY-ON BAG
a. Bottled water.
b. Gum, mints, candy and snacks (cheese crackers, peanuts, granola bars, etc.).
c. Ink pens and small notepad.
d. Paperbacks.
e. Contact lens case, contact lens solution and an extra pair of contact lenses.
f. Eyeglasses and reading glasses.
g. Sunglasses.
h. Chapstick.
i. Aspirin, sleeping pills, Pepto-Bismol tablets, No-Jet-Lag pills and prescription medicine.
j. Eyeshades, eye drops and ear plugs.
k. Phone numbers and addresses of the people you want to send postcards, or whom you would need to contact in case of an emergency.
l. Phone numbers and addresses of your outfitter, booking agent, travel agent and any hotel(s) at which you are staying.
m. Travel Kleenex.
n. Tooth brush, toothpaste and dental floss.
o. Small hand lotion and small deodorant.
p. A change of clothes (or, at least, a clean shirt and underwear) in the event your checked luggage is lost.
q. Travel wallet with airline tickets, passport, SAPS Form 520, Customs Form 4457, travelers' checks, credit card(s), driver's license, Medjet card, health insurance card and cash (remember to take some cash in small denominations for tips at the airports and hotel).
r. Pictures and descriptions of your luggage (see Travel Tip below).
s. Cell phone.
6. MISCELLANEOUS
Travel Tip. It is good to have several copies of pictures of your luggage along with the brand name and dimensions of the luggage in the event you have to file a lost luggage claim. It is also nice to have an inventory of the contents of each bag.
www.magellans.com
carries a product called Retriever Luggage Tags which may assist in the recovery of your lost luggage. Also, use large and brightly colored luggage tags.
If you have time to kill while in the Johannesburg airport (after your duty free shopping and before your flight home), there is a lounge called the Premier Club Lounge. After going through passport control, turn right and go almost to the end of the terminal. On the right will be an escalator. Go up the escalator and turn left. Walk a short distance and the Premier Club will be on your right. Admission was 140 Rand per person (about US$20.00) in June 2006. That price includes free sandwiches and snacks along with free drinks (beer, wine, liquor, sodas, juice and bottled water). There is comfortable seating and a smoking lounge.
Shooting sticks are widely used in Africa. Some PHs use bipod shooting sticks and some use tripod shooting sticks. You can make your own and acquire invaluable practice before you go. Go to a home improvement store or garden department and buy five bamboo poles (6 feet long poles) along with a two vacuum cleaner belts (Eureka F&G size). Your total cost should be well under $20.00. To make the tripod shooting sticks, put three poles together and wrap one of the belts around the poles three times. Roll the belt down about 6 inches from the top. Use the same procedure for the bipod set, just wrap the belt around the poles four times.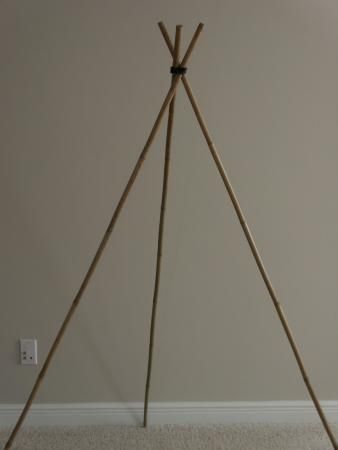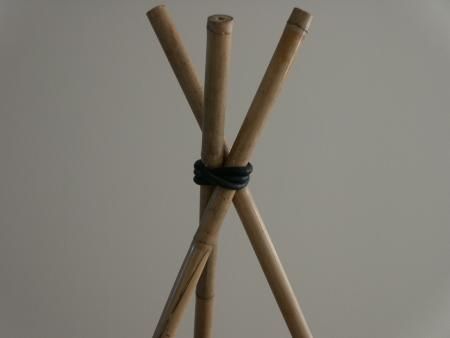 You may want to wrap the top portion of the shooting sticks with something soft (leather, cloth, etc.) so as to protect your rifle. I have also seen tripod sticks where one of the poles (above the belt) has been cut off, so as to make it easier to support your rifle.
Take a spare of anything you consider an absolute necessity. I always take a spare toothbrush and an extra pair of sunglasses. Also, take twice as much film as you think you will need. Take pictures of everything. You will be able to enjoy your safari for years to come through those pictures.
2005 UPDATE: On our recent safari to Zimbabwe, both my wife and I struggled with allergies. Though not that sensitive to our local allergens it seems that we have no natural defense to those in Africa. I am aware of others who have also had this problem. So, even if you don't have allergies in your home country, it is important to take some medication with you to Africa. A non-drowsy allergy pill and decongestant tablets are a must. Also, I had a minor allergic reaction to the tsetse fly bites and taking two antihistamine tablets at bed time was very helpful.
*************************************************************************
Here's my suggested format for the MOTIVATION LETTER:
YOUR NAME
ADDRESS
PHONE
EMAIL
DATE
Central Firearms Register
Private Bag X 811
Pretoria
South Africa
0001
Ladies and Gentlemen,
Please be informed that I, YOUR NAME, a United States citizen, USA Passport Number XXXXXXXXXX (expiry xx July, 200x), residing at YOUR ADDRESS, USA will be hunting with NAME OF SAFARI COMPANY, ADDRESS OF SAFARI COMPANY [PHONE AND FAX OF SAFARI COMPANY]. My wife, WIFE'S NAME, a United States citizen, USA Passport Number XXXXXXXXX (expiry xx July, 200x) will be accompanying me.
The safari will be conducted by NAME OF PH, PH'S PROFESSIONAL HUNTER LICENSE NUMBER, PHONE # OF PH. The safari will be conducted between [beginning date and ending date of safari] on [name of concession(s)].
I will be hunting the following; [list animals to be hunted]. In order to conduct this hunt I will be using the following firearms; [list firearms maker, action (bolt, etc.), model number, serial number, calibre]. I will require xx rounds of ammunition for the .375 H&H rifle and xx rounds of ammunition for the .416 Remington Magnum.
[USE THIS PARAGRAPH IF HUNTING IN RSA]
I will need a Temporary Import Firearms Permit for South Africa as I will be arriving Johannesburg on [date] via [add Airline name, flight number and arrival time]. I will be departing Johannesburg on [date] via [add Airline name, flight number and departure time].
[USE THIS PARAGRAPH IF OVERNIGHTING IN RSA BEFORE CONTINUING ON TO A DIFFERENT COUNTRY - IN TRANSIT PERMIT]
I will need a Temporary Import Firearms Permit for South Africa as I will be arriving Johannesburg on [date] via [add Airline name, flight number and arrival time] and staying overnight at [Afton Guest House, ADDRESS, PHONE, CONTACT PERSON]. I will be departing Johannesburg International Airport for [add location, Harare, Zimbabwe -- Windhoek, Namibia, etc.] on [add date, Airline name, flight number and departure time]. On my return from [add country, Zimbabwe -- Namibia, etc.] on [add date, Airline name, flight number, arrival time], I will be again staying overnight at Afton Guest House before my return flight to the US on [add date, Airline name, flight number and departure time].
If you need anything further, please contact me at the number listed above.
Regards,
Your Name
***********************************************************************
[Please read all of the following posts as there is other useful information such as tipping suggestions, insurance, etc.]
Msasi haogopi mwiba
[A hunter is not afraid of thorns]