I hope I am not that RPM360 owner you are referring to. I prefer to not shoot on game past 40. No matter how fast my bow.
Speed is helpful but nowhere near as important as smoothness, consistency and the bow being quiet.
The reason the companies keep trying to increase speed is ,IMHO, because that what sells bows to the new shooters as well as some of the old.
Speed does help makeup for poor range estimation for sure but it also magnifies every error in your form.
It all boils down to practice, practice and more practice with what you plan to use.
I have no idea how fast my RPM360 is and don't really care. It is smooth, quiet and consistent; that is what matter to me.
Jon I plan on using the 360, I got from you next week on antelope.
I have the below pictured buck coming in every three days for the last month. (clock not set correctly though!)
God how I love trail cameras!!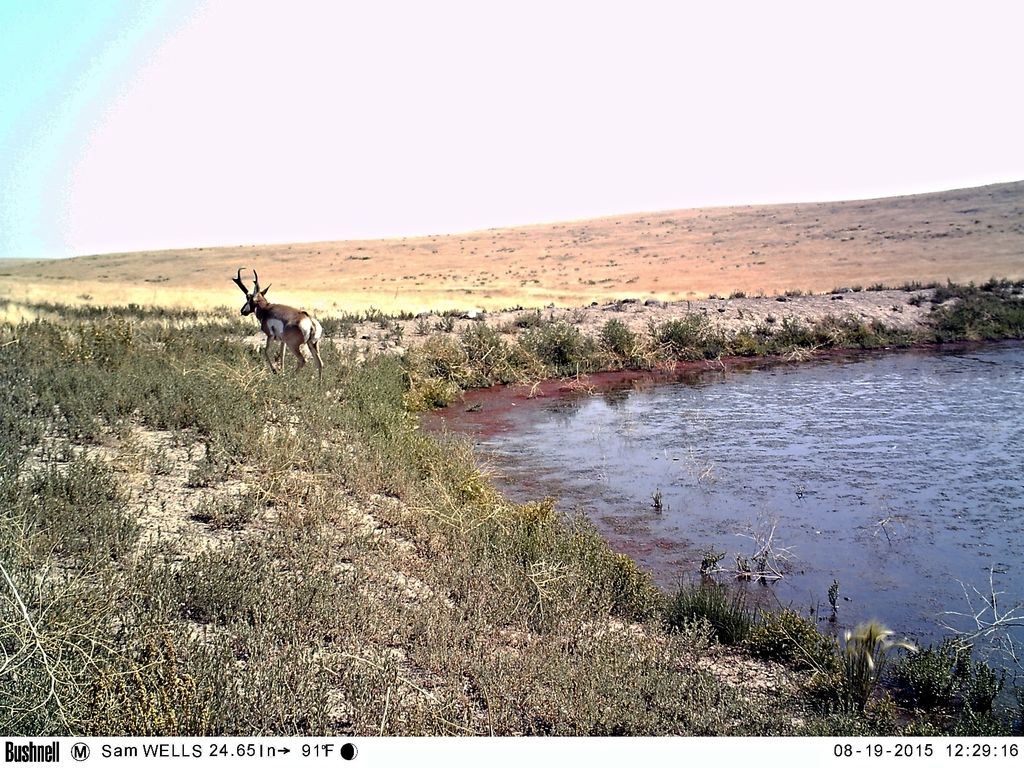 quote:

Originally posted by Idaho Sharpshooter:
at the risk of oversimplifying the accuracy thing; every week I see some newbie at the shop get 1/2 hour's worth of hands on training and be able to keep their arrows in a 3" or smaller group at 20yds with sights.

If what you gentlemen have posted is true, why do the archery companies keep increasing speed?

Any of you ever been to Redding for the premier 3D shoot of the country, or to the IFAA in Vegas the week of SCI?
There's a software program that lets you input data like arrow length, weight, and velocity, a few other things, and the sight you are using.
It then prints out a tape from 20-120yds or so in 1yd increments. The serious competitors carry a nifty little rangefinder monocular that reads in 1yd increments as well.

The local guys that shoot those two matches tell me that speed is the most important part of the equation.

One of the posters here will take a clean shot at big game here in Idaho out to sixty yards. He is a very accurate shot. He just bought a new RPM360. He did NOT buy it for the smoothness, he bought it for the speed.

A friend who is a PH in RSA guides archery clients as well as firearm clients, and mostly hunts himself with a compound. Another RPM360 owner. He believes that speed matters more than any other part of the equation.

the data Steve posted, very impressive. That said, does it include a constant decay rate, or one that is unique the individual projectile tested?


I guess we will just have to agree to disagree here on the #1 priority for a hunting bow.

regards,

Rich