Originally posted by Evan K.:
Ultimately it depends on what your accuracy standards are and how consistent it needs to shoot. For a minute-of-squirrel sporter I may scrub the bore once a year (and will clean the exterior after each use) but for target rifles I may pull patches after every single target. The sporter has a much looser chamber compared to the short and tight match chambers in target rifles so they just aren't as finicky in the first place. What I'm concerned about is the ring of carbon and lead that forms at the mouth and leade of the chamber where it meets at the rifling, and how big of a window you get before the buildup starts to affect things downrange. Some need to be cleaned very often and some barely need it. I've been able to use a Hawkeye borescope a few times and it can be interesting to compare before/after cleaning to see exactly where and how fouling builds up in the rifle. This is the chamber mouth in my Suhl 150 through a borescope: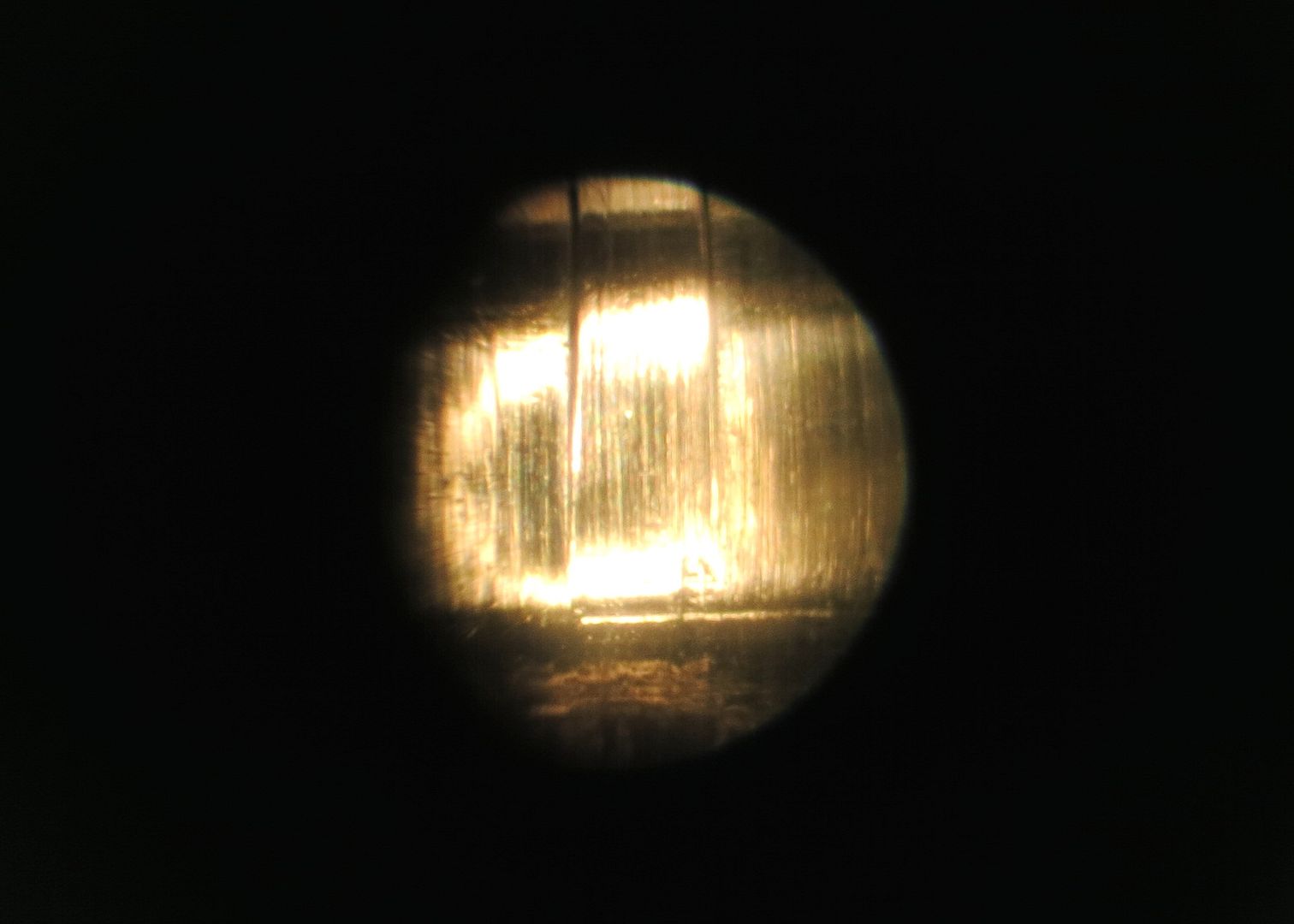 I expect it to consistently shoot groups under .2" at 50 yards with the right lot of Eley Match and have learned it does best with the barrel pretty clean. I will pull 2-3 dry patches down the bore immediately after shooting a target while the wax and fouling is still soft to slow down the carbon ring buildup and will scrub it down bare with Iosso bore paste every 400-500 rounds or so, when I start to notice unexplained fliers. It takes four shots to get it back on zero after pulling patches.
If you use a good one piece cleaning rod with a tight fitting bore guide (and don't gorilla the cleaning rod), you are not going to damage anything. It's the improper cleaning that does it.
This is a really in-depth article on rimfire cleaning:
http://www.rrdvegas.com/rimfire-cleaning.html