The Accurate Reloading Forums
Winchester Model 61 22 magnum
27 May 2017, 23:06
Scrollcutter
Winchester Model 61 22 magnum
Customer wanted old school large engraving style.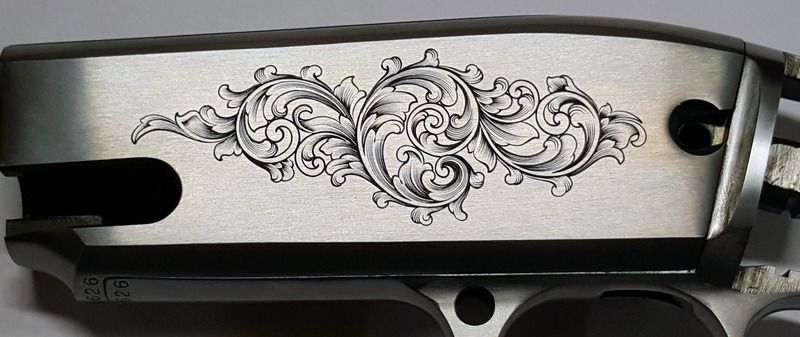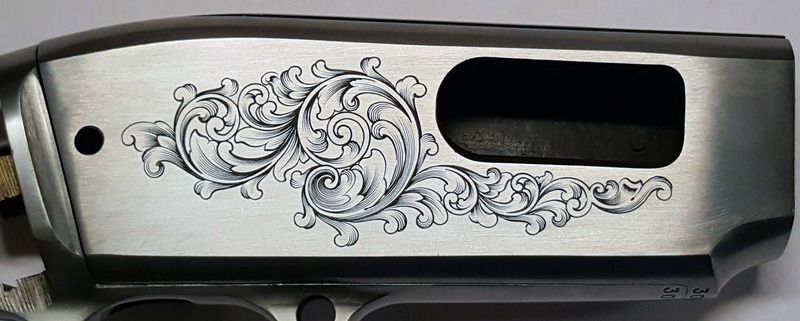 Roger Kehr
Kehr Engraving Company
(360)456-0831
28 May 2017, 20:50
bwanamrm
Very nice. Guess I like "old school"!


On the plains of hesitation lie the bleached bones of ten thousand, who on the dawn of victory lay down their weary heads resting, and there resting, died.

If you can talk with crowds and keep your virtue,
Or walk with Kings - nor lose the common touch...
Yours is the Earth and everything that's in it,
And - which is more - you'll be a Man, my son!
- Rudyard Kipling

Life grows grim without senseless indulgence.
Guess I'm old school also!
I want this on a bolt some day!


_____________________
Steve Traxson


01 June 2017, 02:17
ZekeShikar
I've always had a soft spot for 61's and this one is stunningly beautiful!
I suppose you should count me as old-school too!
Zeke
04 June 2017, 04:28
Dulltool17
Old school works for me!
Beautiful!


Doug Wilhelmi
NRA Life Member


15 June 2017, 22:03
Bill/Oregon
Wow that's handsome!


There is hope, even when your brain tells you there isn't.
– John Green, author