The Accurate Reloading Forums
Dakota Arms front door sign
05 May 2021, 08:52
Kolo-Pan
Dakota Arms front door sign
I recently had the occasion to drive through Sturgis so I thought I's see what Dakota Arms looks like these days. They weren't open when I drove past. This was a sign near the front door. A look through a window showed that there was quite a bit of work going on there.
I didn't know there was so much going on there these days.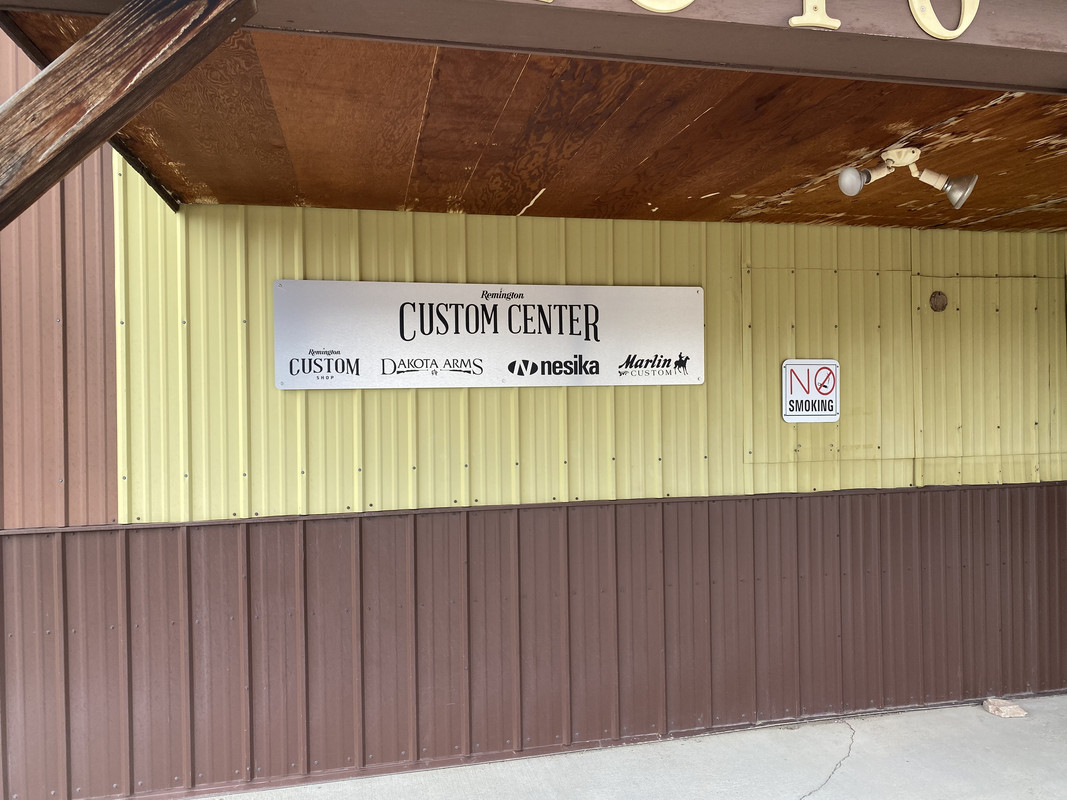 06 May 2021, 11:00
surefire7
Hmmmmmmm....
Curious if you actually saw workers inside the building when you looked in the window at Dakota and if there were vehicles in the parking lot? They are not answering their phone although Dakota's phone lines are on with voice mail, but no one is returning calls.
07 May 2021, 01:02
Kolo-Pan
Nobody there. But when I looked through the window there were a number of rifles on one table that looked like they were being assembled, and it seemed like a lot of parts sitting there as well. The place definitely looked like there was work being done there.
for those of us who are in the dark, what is supposed to be going on there right now?????
The workers were sent home a few months ago. It was apparently a "put down what you are doing and leave". They have been trying to sell it. Problem is that the group the got the Remington gun business including Dakota didn't get the brands, Vista did. Vista is unwilling to sell of license the Dakota brand. Will eventually turn into just the Remington custom shop or more likely liquidated. Lot of nice wood there.
09 May 2021, 06:40
Kolo-Pan
Seems like a shame to let a great name like Dakota Arms just wither away
09 May 2021, 18:13
Big Horns
I had a guide through their plant several years ago buy a friend of mine who had a business nearby. It looked like any other gun making facility that I had been in including Cooper Firearms. You don't have to have a million dollar building to have to manufacturing plant.