one of us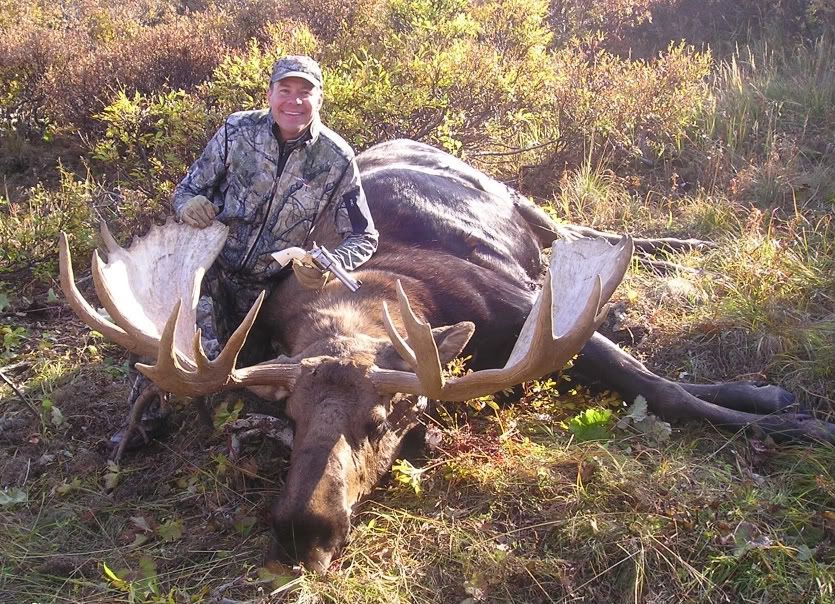 | | | |
| --- | --- | --- |
| | posted | |
Hey Rick,

I appreciate your advice. If you perform a search on this site for "Ackley Improved User" and a few by myself, you'll see that we're both using heavily compressed loads of Rel 25 EXTREMLY successfully in the 30-06 Ackley. Were both hitting 3000 to 3100 fps with 69-71.g gr charges of R25. To answer your question, if you look at the two final photos, you will see that the Nosler 180 load ran an average of 3034 fps and the Speer Hot Core ran 3045 fps. Here is a little treatsie I put together to explain the idea.

The following is a set of reloading options and techniques which, take it or leave it, is outside the normal thinking when it comes to reloading. I was turned onto this idea by "Ackley Improved Userâ€. As first, like many, I was skeptical and unbelieving. With an open mind, questions to the right people, research and actual testing, it worked for me. Your mileage may vary. (YMMV)

After more than 30 years of shooting the 30-06 in 22†barrels, I wanted more velocity but without too much hassle or changing calibers. The 30-06 Ackley Improved seems the ticket….for me! Since I was going to start with a new barrel (my Rem 700's was shot out) and it is impossible to add barrel length, I started with a 26†stainless steel barrel by Dan Lilja of Plains, MT. It has a 1:11 twist, which Dan assures me, will handle up to 200 grain bullets and has 3-grooves instead of the more traditional 5 or 6 grooves. I had Ian Jensen of American Fork, Utah, chamber, thread, crown and install my barrel into my 1982 Rem 700 long action, which had had a 22†30-06 Mag-na-ported barrel. By the way, Ian is the gunsmith for Barnes Bullets! With that old 22†barrel, the fastest 180 grain load I ever put together was 2750 fps. It had worked for years on numerous elk, deer and antelope, but I wanted MORE!

The concept is to use more powder in the case. Gee, what's so new about that? But, there is a "'nuff room†issue; as in their isn't enough of it. Well, the Ackley improvement adds a bit. My 30-06 Winchester cases add 4 grains of water after they had been fire formed to the Ackley. So, theirs a bit more powder! But then, many people have done the 30-06 Ackley improvement and not hit 3100 fps with 180 grain bullets in 26†barrels; have they?

The trick is slow powder, or should I say a powder which is slower than those traditionally used powders. Traditional powders like H414, W760 and WXR, the N*50/*60 series, the 4350's, Reloader 19 and 22, Ramshot Hunter, AA 3100, Norma MRP and the 4831 series. Don't get me wrong, some of these powders are very good. Nosler notes how in the standard 30-06, 61 grains of Reloader 22 pushes a 180 grain bullet to 2872 fps and 62 grains of Reloader 22 pushes the same 180 grain bullet to 2985 fps in the Ackley Improved version; both in a 24†Lilja barrel with 1:10 twist. Makes me wonder if Lilja barrels are fast.

The powders I'm talking about are Reloader 25, Magnum, IMR 7828/ssc, H1000, N165, N170. Tradionally, these are magnum powders. Hey, if we're talking about pushing a 180 bullet at 3000-3100 fps, we are talking magnum territory; albeit, the lower end of magnum territory.

I'm going to talk about Reloader 25 as this is "the†powder for my '06 Ackley. There is no loading data available for the 30-06 Ackley, at least none that I know of. AIU gave me a bunch of his data. I believe he derived it from Quick Load, and then tested it himself. From there, I tested some!

If you look in most reloading manuals, the traditionally slow powders are usually compressed loads. There are differing opinions on whether or not compression is good or bad. I'm not going into that here. The reloading manuals compress "a little†compared to what I'm going to talk about.

I'm talking about putting up to 70-71 grains of Reloader 25 into a 30-06 Ackley case; right up to the top of the neck. Again, I really balked at this in the beginning. I'd read an article by Rick Jamison in an early 2005 issue of Shooting Times. In it he brings to light the, then new, IMR 7828ssc. He says that if one wants to increase velocity, one needs to increase the powder charge weight. To do that the neat new thing about the super short cut version of IMR 7828 is that you get more into a case. He was able to get about 4 more grains of it into a 22-250 case. When used with heavy bullets the velocities can climb.
"Ok†thought I! More powder gets more speed but what about all that compression and will it hurt something?

I called Hodgdon and talked to a tech. Without mentioning any cartridge specifics I asked some questions. I did this because I didn't want any standard answers coming my way without him actually thinking about the question. I asked about the best way to increase velocity. "Increase the powder charge†was his response. I asked if the new shorter cut propellants allowed this. "Yes†he said. I then went on to ask about compressing powders and any inherent problems associated with it. He said the only problems he could think of, besides the naturally increased pressure issue surrounding powders which are quicker burning combined with the inherent danger of putting to much quick burning powder into a case, was the damage induced to the powder grain due to drastic compression. I asked what he meant by drastic compression. He said that when a person takes something akin to a wooden dowel and begins to bang and crush the powder to get it to compress, they can damage some grains, which can subsequently change the burn dynamics and alter the interior ballistics. I gave an example where I would slowly fill a case ½ way up the neck or all the way to the top of the neck, via slowly trickling through a long drop tube and use "normal†bullet seating, would that "damage†the grain structure. He thought for a moment and said "no, it should be fineâ€.

The one problem I have encountered thus far while compressing the powder is accurate bullet seating to a specified OAL difficult. Added/decreased pressure from the seating stem/cup is needed and varies as powder increased/decreases.

I have run some 300 yd groups running in the 3â€-5†range and sub MOA groups at 100 yds.