The Accurate Reloading Forums
PG in Namibia (Waterberg Plateau)
PG in Namibia (Waterberg Plateau)
NA
12 July 2011, 03:39
FishN4Eyes
Very nice!
Congrats on the engagement. Looks like a great trip for you both.
12 July 2011, 04:18
Aspen Hill Adventures
Great report! A family that plays together, stays together!
~Ann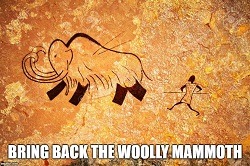 Very nice report and pics. Congratulations on your engagement. I was there with Willem and Magda less than 30 days before your arrival. It was my third visit to Okawaka. Great place and great people.
Geoff


Shooter
12 July 2011, 05:00
Hasher
those are some nice trophies.
Now for the mroe important question.
Does she have a sister?



DRSS
Kreighoff 470 NE
Valmet 412 30/06 & 9.3x74R

Great report, I love the old Gemsbok.


Frank



"I don't know what there is about buffalo that frightens me so.....He looks like he hates you personally. He looks like you owe him money."
- Robert Ruark, Horn of the Hunter, 1953

NRA Life, SAF Life, CRPA Life, DRSS lite


12 July 2011, 05:35
lavaca
Quote: I will be planning our next trip to most probably Tanzania or Zambia (which let's face it, is a much better use of my time).
It looks like you used your time in Namibia rather effectively. Good hunt and good luck, or is it congratulations ... I can never keep that straight.
Thanks for sharing your pictures.
12 July 2011, 08:45
Sevenxbjt
Congrats and welcome home.
Thanks everyone! We're both very happy, about the trip, as well as this new journey together.
Hasher: nope, no sister
Now: anyone got suggestions on a 14-18 day safari first 2 weeks of March? Buff, Lion (preferably not over bait - call or s&s), PG for her, and maybe something bigger with Ivory

13 July 2011, 12:48
Boghossian
Nice safari, nice trophies and nice pictures!
Congratulations on the engagement.
Do you mind me asking what camera you used?
Actually, forgot to add that: got a new camera for the trip: Canon SX30 IS (w/the x35 zoom ~ 800mm)
I have to say, its just a bit bigger than my "pocket" point and shoot... but a whole hell of a lot smaller and lighter weight!
As I was the one walking behind the group, was still about to get nice long shots of animals... and with that super-zoom it really gets out there (that baby Oryx was probably 80 yds away).
I would definitely recommend it.
13 July 2011, 15:04
BwanaCole
Well done!
Just never forget which is trophy is the most important (not that she would let you!)
Congratulations and good hunting,
Cole


H. Cole Stage III, FRGS
ISC(PJ), USN (Ret)



"You do not have a right to an opinion. An opinion should be the result of careful thought, not an excuse for it."

Harlan Ellison

" War is God's way to teach Americans geography." Ambrose Bierce
14 July 2011, 01:55
D. Nelson
Congratulations on your successful safari and your upcoming wedding! Way to go!
Best regards, D. Nelson

14 July 2011, 20:52
SkiBumplus3
Congratulations on a great hunt and a wonderful engagement.
Does S&S have a website? I am interested in taking a non-hunter woman to Namibia and the house is definately her style!
Ski
Ski,
Website: sssafaris.com
The current PH, Willem Serfontein, is leaving by the end of August. The property featured is Peter Sohrada's Okawaka Farm, which is very upscaled. Until a replacement PH is found, there will be no hunting there.
You may wish to try a Google search later to see if a new website has been established to replace that of S & S Safaris (Serfontein and Sohrada)
The big house you see is a duplicate of Thomas Jefferson's Monticello.
Geoff


Shooter
16 July 2011, 07:00
Matt Norman
I've hunted that property several times and seeing photos of it again was wonderful. When I first hunted there (in 1996) that house of Peter Sohrada's consisted of only the front steps.
Was the location of my first two hunts to Africa and recognized several of those views. Thank you for posting them and writing such an excellent account of your trip.
16 July 2011, 18:57
bwanamrm
Congratz on your successful safari with your fiance! Nice facilities on that property!


On the plains of hesitation lie the bleached bones of ten thousand, who on the dawn of victory lay down their weary heads resting, and there resting, died.

If you can talk with crowds and keep your virtue,
Or walk with Kings - nor lose the common touch...
Yours is the Earth and everything that's in it,
And - which is more - you'll be a Man, my son!
- Rudyard Kipling

Life grows grim without senseless indulgence.
17 July 2011, 01:24
Ghubert
Nicely done Gongers, she's a treasure that one.


21 July 2011, 17:26
Arild Iversen
Great story and pictures, whish you all the best


Arild Iversen.




26 July 2011, 16:02
Brownbear
Great pics!!! Congrats on engagement!!!
A gemsbuck calf is not born with horns it is just a old Namibian myth... the start growning horns just after birth that is why people think the are born with horns.


Speak the truth and nothing but the truth.