The Accurate Reloading Forums
New Contender Wood For The Entire Family
31 March 2020, 17:18
tred1956
New Contender Wood For The Entire Family
To completely explain the importance of this New Wood I will start with a little background. My Dad, God rest his soul (He would have been 92 this year) really enjoyed working with wood. He and several of his friends cut a Huge Black Walnut tree down and hauled it to the saw mill. I was about 12 so that would make it about 50 years ago. Daddy kept a 3X10 8 foot long piece of the center of this tree. His plans were to make a mantel for His living room. Unfortunately He never got around to His mantel. After several years of trying to decide what I could use it for, I contacted a Friend of mine Mr. Dave Dolin. The rest is history. I explained to him that I knew nothing about this wood but trusted him to be honest and if it was useless at least it would make a good fire.
Just got a package in the mail from a Fine Gentleman and a good Friend. I was like a Child on Christmas Morning. Couldn't wait to open them. Two are Mine, one is for my Son, one is for my Son-In-Law and the final set is for my Grandson. Can't wait to get them finished. The have some very small defects (look PERFECT to Me), but they sure put a smile on my face when I see them. I know Daddy is looking down and smiling knowing His mantel will be enjoyed by all of us. I sure do miss that precious Man
Thanks again Brother Dave
Doug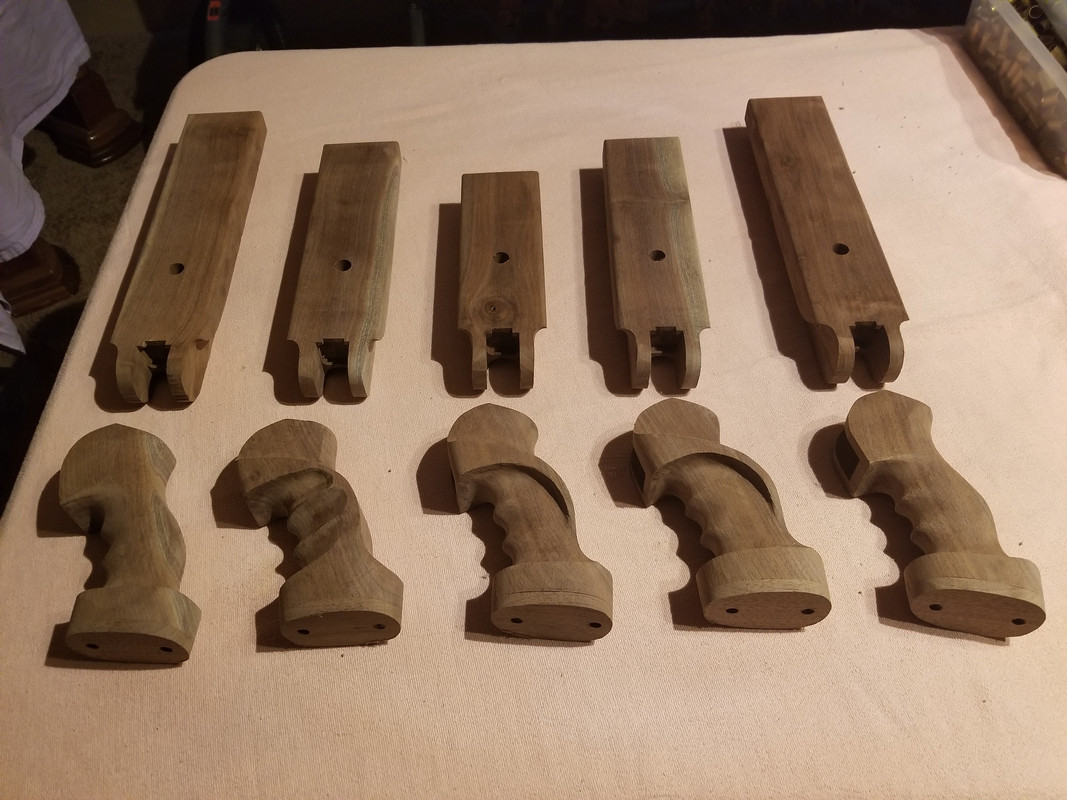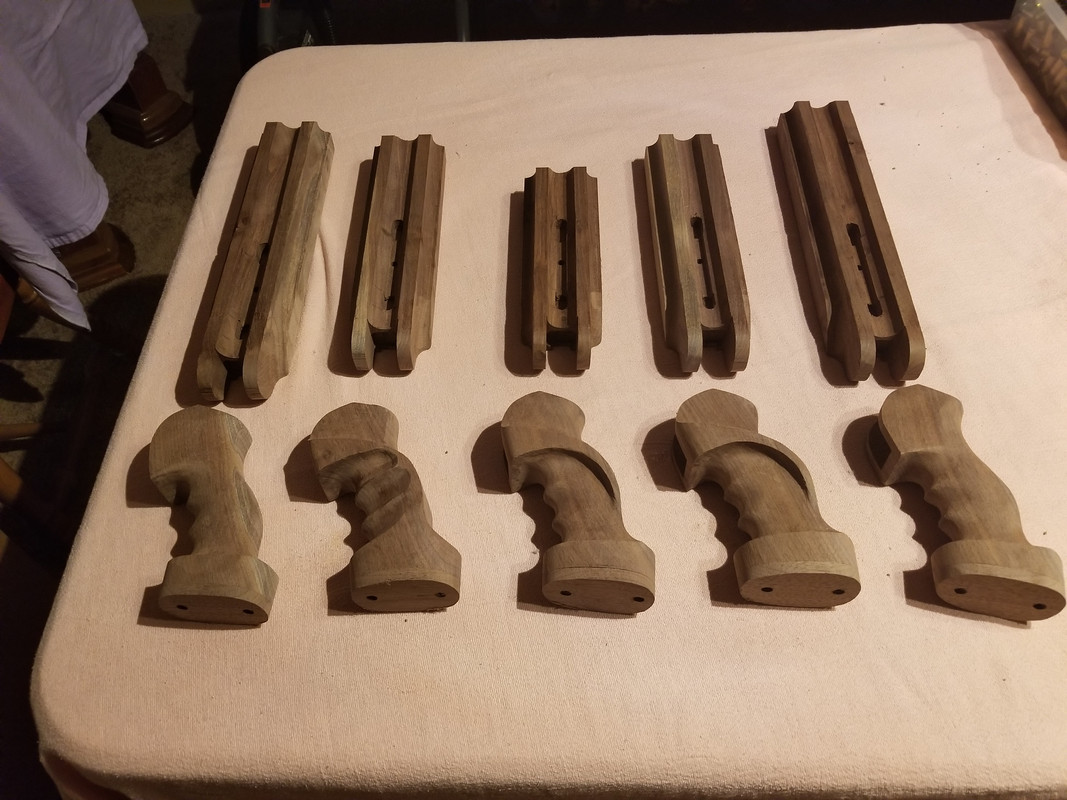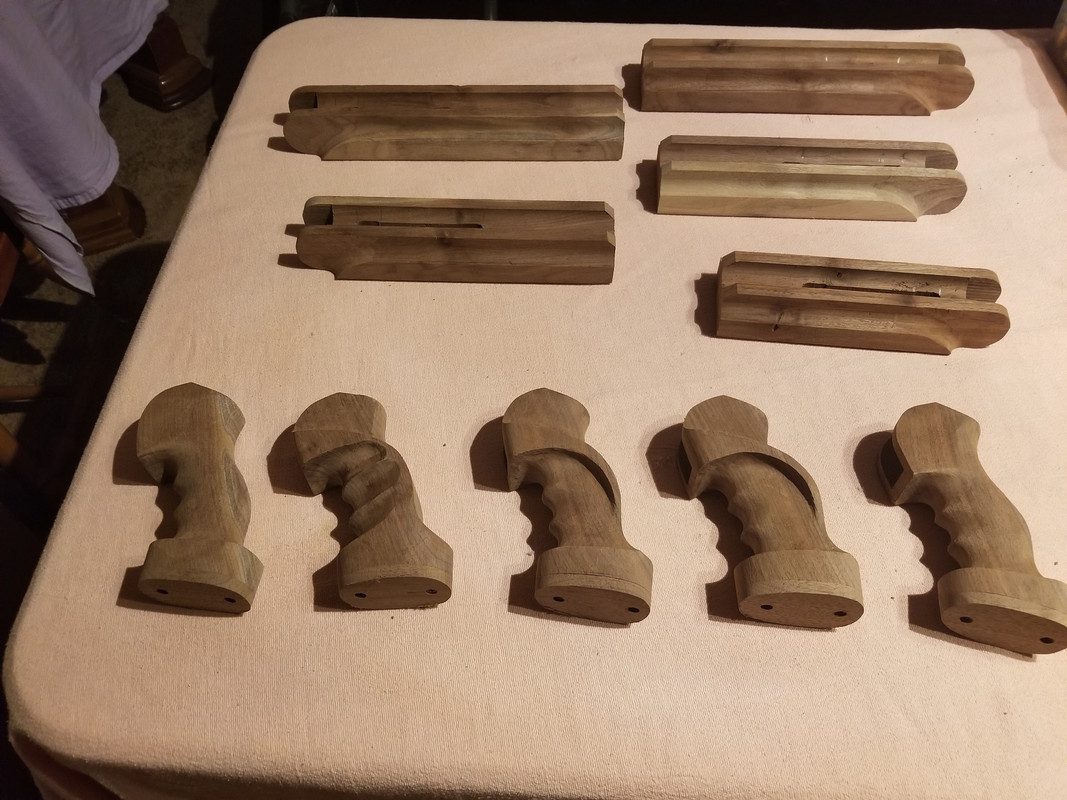 Enjoy life but remember, we are only practicing for something better.
31 March 2020, 21:52
Brian Canada
Very nice, I get your delight!
02 July 2020, 21:55
tred1956
Son-In-Law has his finished but I am still working on some of mine. Grip on pistol shown is mine and the other two photos are his.
Safe Shooting
Doug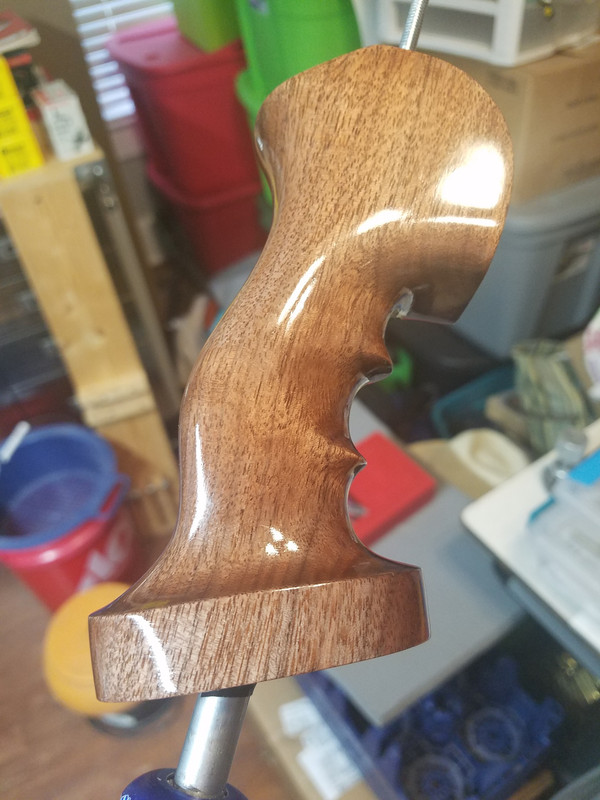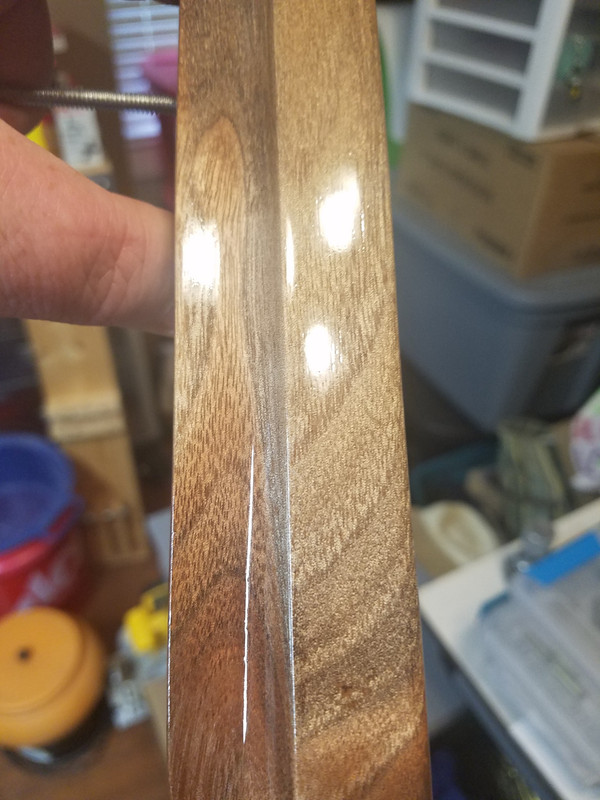 Enjoy life but remember, we are only practicing for something better.
06 July 2020, 17:24
Bill/Oregon
Nice looking wood, and designed to track well for long-range shooting. I miss the Contenders.


I won't take a sermon longer than 10 minutes.
05 August 2020, 09:06
NormanConquest
That is some nice looking wood. We don't see Contenders these days. Is T.C. out of business? I know that in the 70s + 80s when Bob Milek was writing for "Guns + Ammo" there was a single shot pistol article every month.


Never mistake motion for action.
08 August 2020, 23:44
Use Enough Gun
Nice!

05 November 2020, 08:47
Steve E.
Those defects are called character, your Dad would be proud, that is nice looking wood.
Steve..........


NRA Patron Life Member
North American Hunting Club Life Member
USAF Veteran