The Accurate Reloading Forums
SOLD-AR-Type Rifle in 458 SOCOM
18 January 2020, 22:25
Biebs
SOLD-AR-Type Rifle in 458 SOCOM
This has got to be the ultimate Hog-killing machine. It was put together by our own dcpd, with the fixed stock, a longer barrel for maximum ballistics, muzzlebrake, and an Anderson upper. It will come with the 8 magazines shown. The 30-round AR magazine takes 10 of the fat 458 SOCOM bullets, so it's legal in states with magazine restrictions. I added the riser on the receiver to easy acquisition of a sight picture in a scope or Red Dot. Shoots 300gr bullets at 1,850 FPS+ as fast as you can full the trigger. Ammo not included, as it would have to ship separately, but we can talk about that.
$925 shipped (Now $795)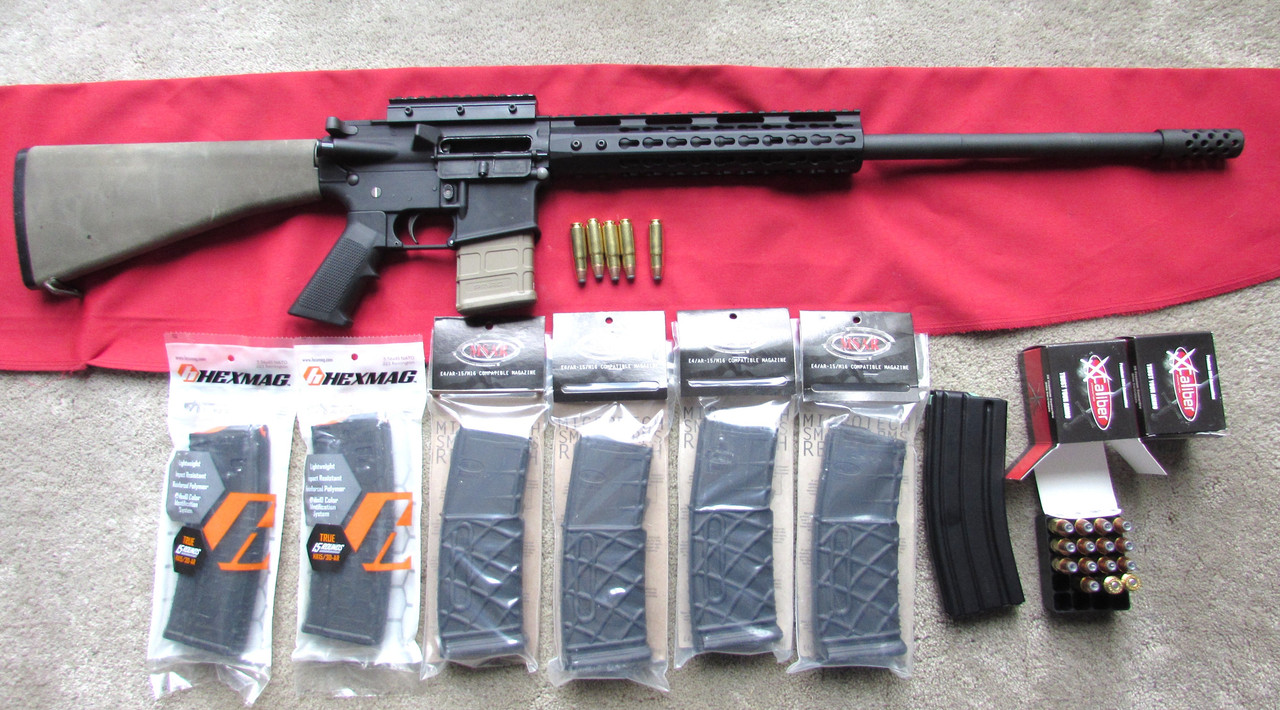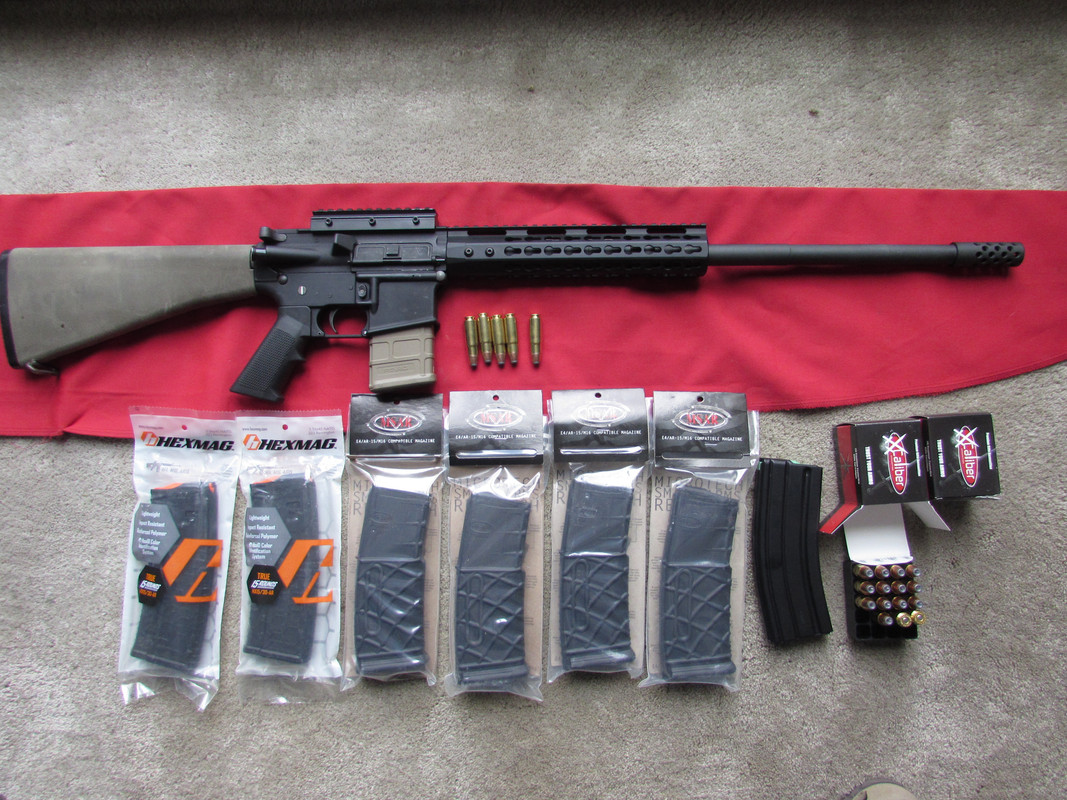 19 January 2020, 18:15
Biebs
$895? GO KILL PIGS!!!!!!!!
20 January 2020, 06:16
scojac
The .458 SOCOM is a real hog-hammer! It will flat out make a hog or a whitetail lie down. In bullet weights up to 400 grains, it is essentially a .45-70 in an AR-15. Somebody's going to get a good deal here.


=+=+=+=+=+=+=+=+=+=+=+=+=+=+=+=+=+=+=+=+=+=+=+=+=+=+=+=+=+=+=

DRSS; NRA; Illinois State Rifle Association; Missouri Sport Shooting Association

"The inherent vice of capitalism is the unequal sharing of blessings. The inherent virtue of socialism is the equal sharing of miseries."
– Winston Churchill, House of Commons, 22 October 1945

"When you open your heart to Patriotism, there is no room for prejudice."
– Donald J. Trump, President of The United States, January 20, 2017

.
20 January 2020, 18:54
Biebs
Yes, sure beat the hell out of those puny 223 ARs :-)
21 January 2020, 21:28
Biebs
$850!
22 January 2020, 19:24
Biebs
Last call at $795 shipped
22 January 2020, 20:07
Bill/Oregon
Good gracious, gentlemen! The Biebster is virtually giving away this hammer!
Once you shoot the SOCOM you'll be amazed at the power with so little recoil.
Dcpd builds a fine rifle. He built my 6.5 Grendel.


The language of God is science.
22 January 2020, 21:10
Biebs
Bill, cleaning up! Guns, camo, boots, ammo....anything I don't use. A Spring Cleaning, in January :-)
23 January 2020, 04:57
mrmit
Biebs, PM sent. Mark
23 January 2020, 05:23
Biebs
PM back at ya!
23 January 2020, 07:05
dpcd
Yeah, I can't stand those wimpy 16 inch carbines; that barrel is custom made, one of a kind.
23 January 2020, 18:06
Biebs
It's a portable cannon!