The Accurate Reloading Forums
Shiloh Business Rifle
09 October 2020, 17:08
pacecars
Shiloh Business Rifle
I just picked up my Shiloh Sharps that I ordered through Bill Goodman. It is a Business Rifle in .50-90 with a 30" heavy tapered round barrel, full buckhorn, semi-fancy walnut, steel shotgun butt plate, pewter forend tip and brass escutcheons. I took some quick pics inside with bad lighting and will get some better ones tomorrow if it isn't raining. These pics don't do the wood justice.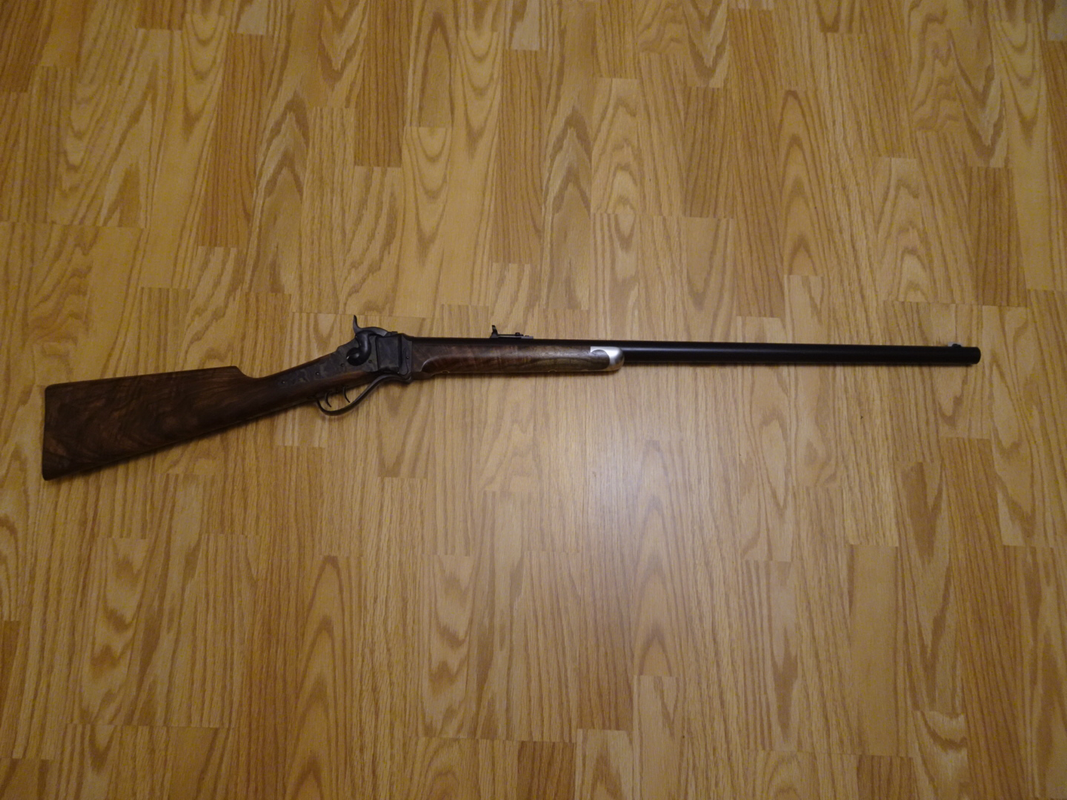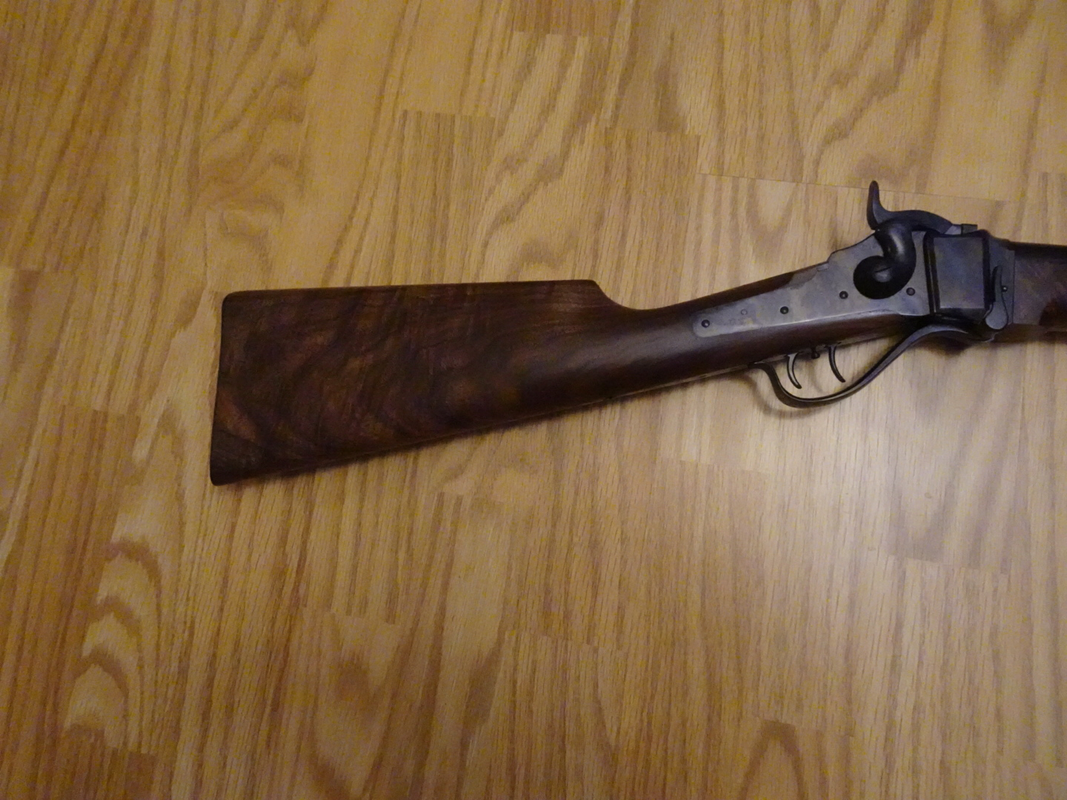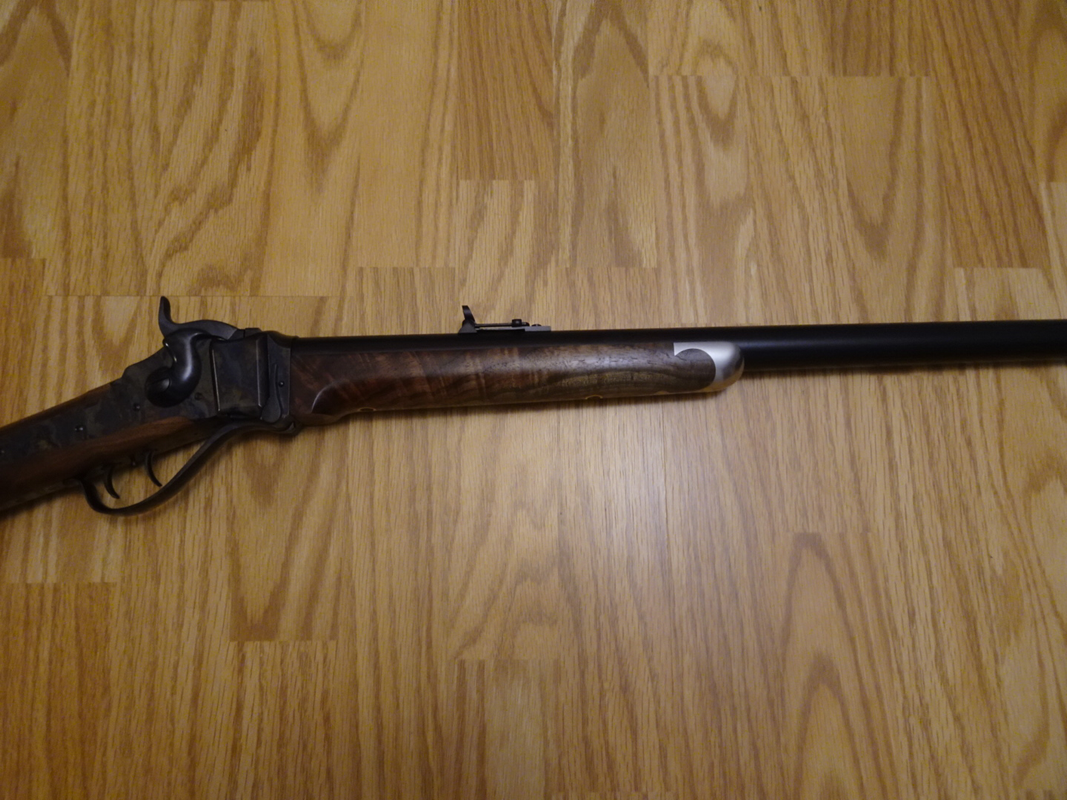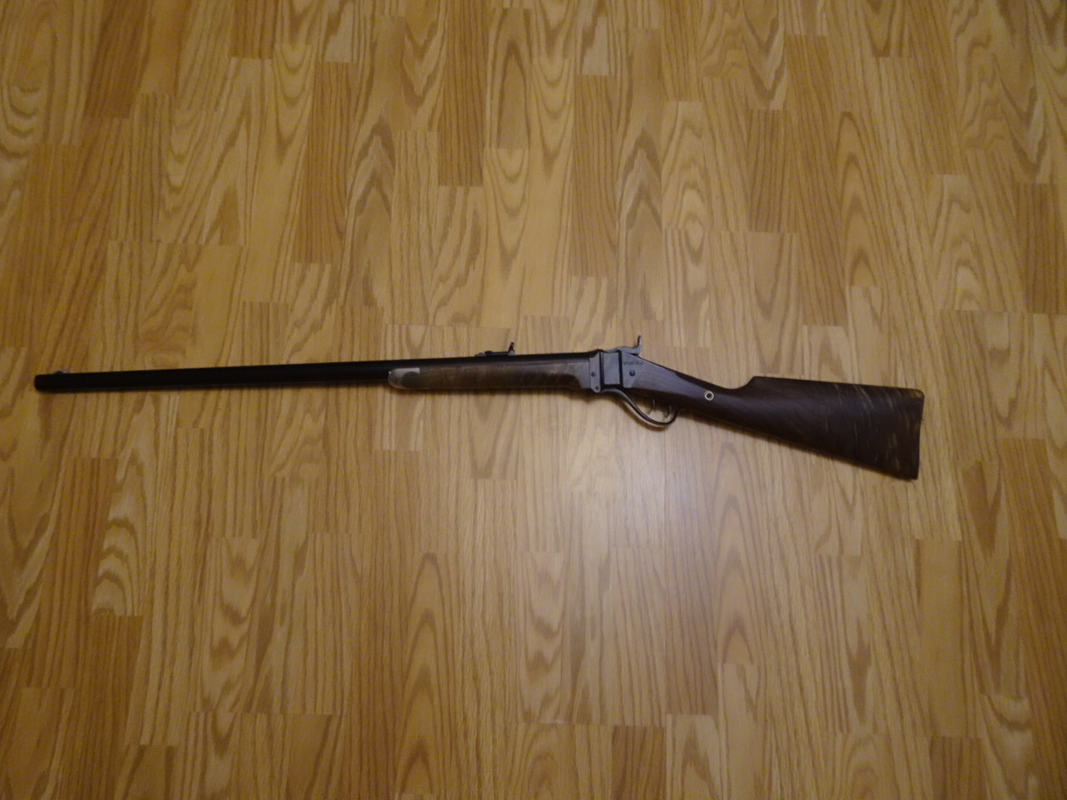 10 October 2020, 05:35
Biebs
Nice rifle, and GREAT caliber.
10 October 2020, 06:35
cal pappas
Stunning rifle and wood!
Cal
_______________________________
Cal Pappas, Willow, Alaska
www.CalPappas.com
www.CalPappas.blogspot.com
1994 Zimbabwe
1997 Zimbabwe
1998 Zimbabwe
1999 Zimbabwe
1999 Namibia, Botswana, Zambia--vacation
2000 Australia
2002 South Africa
2003 South Africa
2003 Zimbabwe
2005 South Africa
2005 Zimbabwe
2006 Tanzania
2006 Zimbabwe--vacation
2007 Zimbabwe--vacation
2008 Zimbabwe
2012 Australia
2013 South Africa
2013 Zimbabwe
2013 Australia
2016 Zimbabwe
2017 Zimbabwe
2018 South Africa
2018 Zimbabwe--vacation
2019 South Africa
2019 Botswana
2019 Zimbabwe vacation
2021 South Africa
2012 South Africa (2nd hunt a month later)
______________________________
12 October 2020, 19:34
dpcd
Nice rifle; I waited literally, 4 years for the last one I ordered. A 40-70 straight.
13 October 2020, 19:19
Bill/Oregon
What a lovely rifle. Bill Goodman sure can make Shilohs "happen" can't he? I still have a deposit on file with Shiloh. That's as far as I got on an order years ago for a Hartford in .44-77.


There is hope, even when your brain tells you there isn't.
– John Green, author
15 October 2020, 17:50
Bill/Oregon
Had to look at that beautiful wood a second time. Gorgeous.


There is hope, even when your brain tells you there isn't.
– John Green, author
16 October 2020, 06:22
pacecars
I keep pulling it out of the safe and wiping it down and just staring at it
16 October 2020, 07:22
sharpsguy
So when are you going to shoot it?
16 October 2020, 20:34
pacecars
Hopefully this weekend. Had to put my dad in the hospital and working weird hours. I will be glad to be retired soon so I can do important stuff like shooting
16 October 2020, 21:58
sharpsguy
Sorry to hear about your
dad.
17 October 2020, 04:33
pacecars
Thanks
17 October 2020, 17:28
Bill/Oregon
Retirement and a Sharps rifle makes a wonderful combination!


There is hope, even when your brain tells you there isn't.
– John Green, author
20 October 2020, 15:21
pacecars
I cast some 670 gr bullets from the KAL mold and patched them last night. I will get them loaded up tonight and get to the range Wednesday, the Good Lord willing and the creek don't rise
22 October 2020, 07:59
pacecars
Couldn't go Wednesday but I am headed to the range Thursday afternoon. I was looking at the bullets and thinking how heavy they were then I looked at some loaded .45-100 rounds loaded with 585 gr bullets and realized I need to see How heavy a Bullet my KAL mood can throw and try them out. The