The Accurate Reloading Forums
Howe-now black pig!
18 March 2018, 05:53
Geedubya
Howe-now black pig!
Evenin' gents.
A friend (Elkhunter49) shot this hoglet on the 24hourCampfire hog hunt last week, and did not want the head.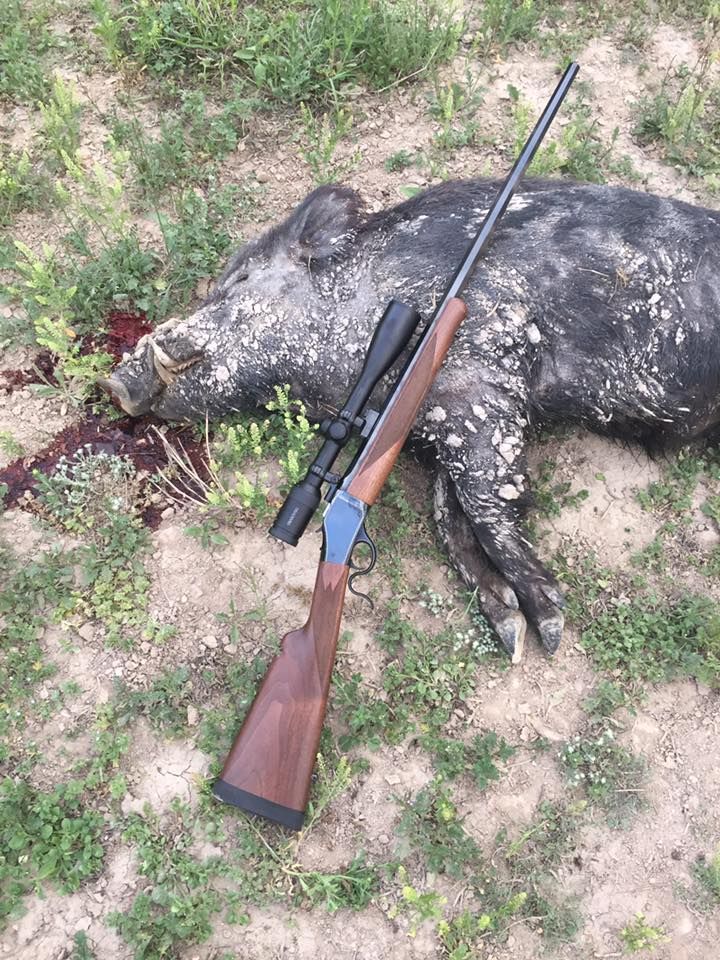 soooooooooo.................
Slow day today, so I decided to put my "boner" to good use.
nasty sucker!
a dog killin' SOB fer sure!
but he cleaned up just fine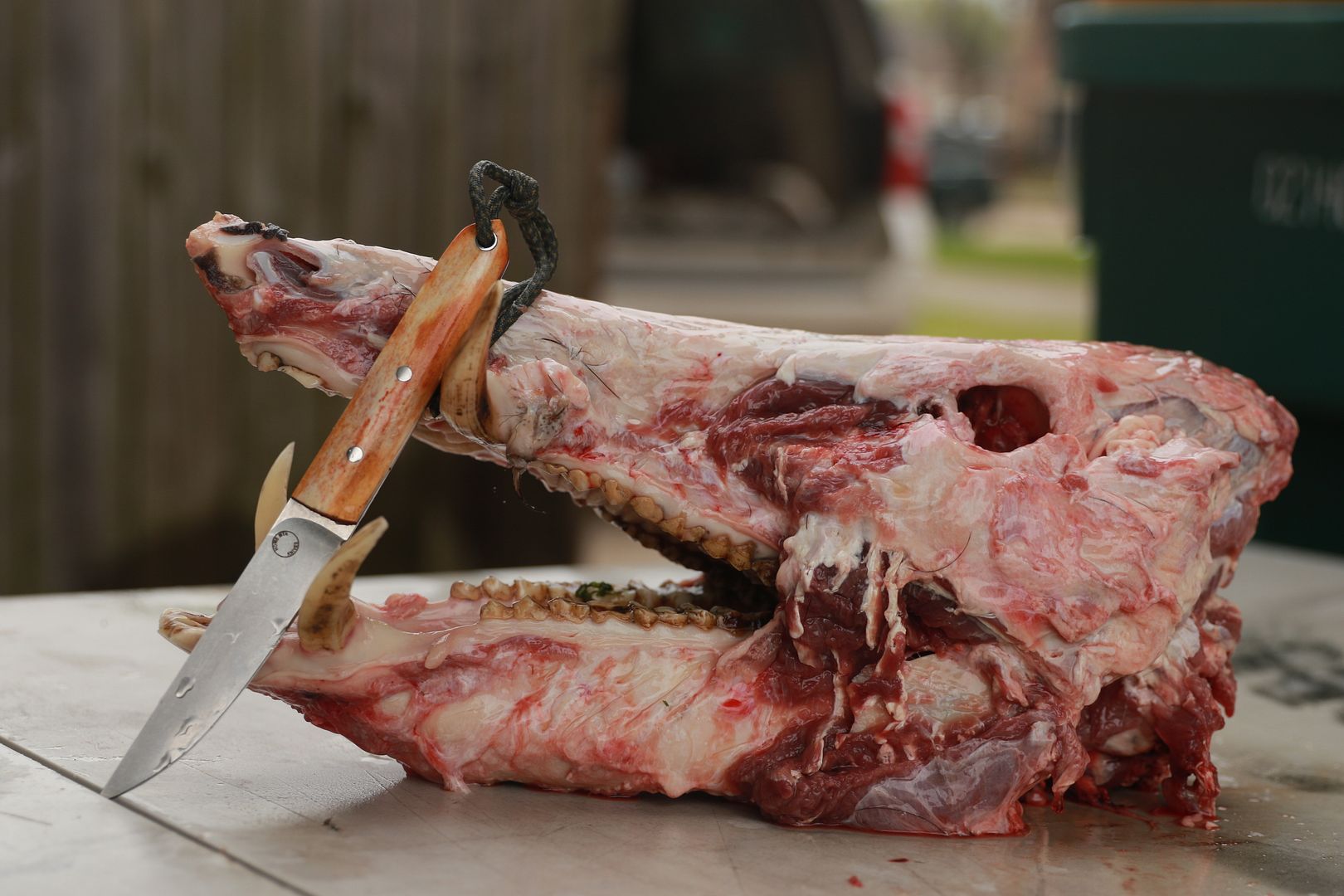 put him on da' boil tomorrow!
ya!
GWB
PS: Tanto by Dale Howe, Howe Mountain Knives
18 March 2018, 10:00
JBrown
quote:

Originally posted by Geedubya:


put him on da' boil tomorrow!



Geedubya,
Do you soak the skull in cold water first?
Being that I'm sure you have done this a time or ten, I would be interested in hearing about the process you use to clean a skull.


Jason

"You're not hard-core, unless you live hard-core."
_______________________

Hunting in Africa is an adventure. The number of variables involved preclude the possibility of a perfect hunt. Some problems will arise. How you decide to handle them will determine how much you enjoy your hunt.

Just tell yourself, "it's all part of the adventure." Remember, if Robert Ruark had gotten upset every time problems with Harry
Selby's flat bed truck delayed the safari, Horn of the Hunter would have read like an indictment of Selby. But Ruark rolled with the punches, poured some gin, and enjoyed the adventure.

-Jason Brown
19 March 2018, 20:37
Geedubya
Lets see if I understand your question.
When I decide to do either a "European" or just take the tusks, I remove the head from the carcass. I keep heavy duty trash bags with me and I place the head in the bag, then place it on ice. I have 140 to 180 quart coolers that will hold 120 to 140 lbs of Ice. Even in hot weather will keep for a week. I keep the weep hole open in the cooler and let the water drain. I can continually add Ice to the cooler until I'm ready to skin, but the head is not "soaking" in water. I have kept a head on ice for up to two weeks before I skin it out. Sometimes it gets left in the bag and put straight into a freezer I use exclusively for critters I plan to skin out later.
I typically do the skinning and boiling in my back yard. Typically when I decide to do the "European". I pull the head out and put it on a piece of plywood or some other hard flat object and spray it down with a water-hose tipped with an ajustable nozzle. Gets a lot of detritus of that will dull a blade.
Keeping it cold keeps the smell down, but I do not, as particular effort, soak the head in cold water first.
Basically I remove the hide and as much meat from the skull as is reasonable.
Boil. Hogs have a lot of fat. Using Dawn detergent or OxiClean helps.
I don't use a pressure washer at this time. I use an old style adjustable brass nozzle.
There are ton's of "vids" on youtube one can watch, and it is a relatively simple procedure.
Also, one does not need "custom" knives. A Havalon or a couple Victorinox/Forschner knives work just fine.
ya!
GWB
22 March 2018, 05:34
erict
Nice GW
JBrown - I do coyote, fox and deer skulls occasionally. Some tips: Don't even think of doing this anywhere but outside. Remove as much meat, etc. as possible. Try to pull out the brains if possible. Remove eyeballs. Teeth are likely to fall out, so be prepared to strain the bits to get them all back if needed. No matter how low the simmer, teeth may crack lengthwise due to heat. A simmer is said to be less destructive and I am positive that boiling is way more destructive to deer nasal cavity structure. Be sure to have every little bit of tissue gone or you will smell it later. The resulting liquid is among the most foul smelling concoction you may ever smell. Don't use bleach as it will yellow over time. Use safety gear when messin' with the oxidizer that gives skulls the perfect whiteness. Clear coating when done makes it easier to blow dust off later.
Here's a
Fox skull project
I did a while back and posted in part of a skull boiling thread elsewhere.


.

"Listen more than you speak, and you will hear more stupid things than you say."