The Accurate Reloading Forums
Not $8.00 but something a little different for me
15 September 2015, 22:06
lost okie
Not $8.00 but something a little different for me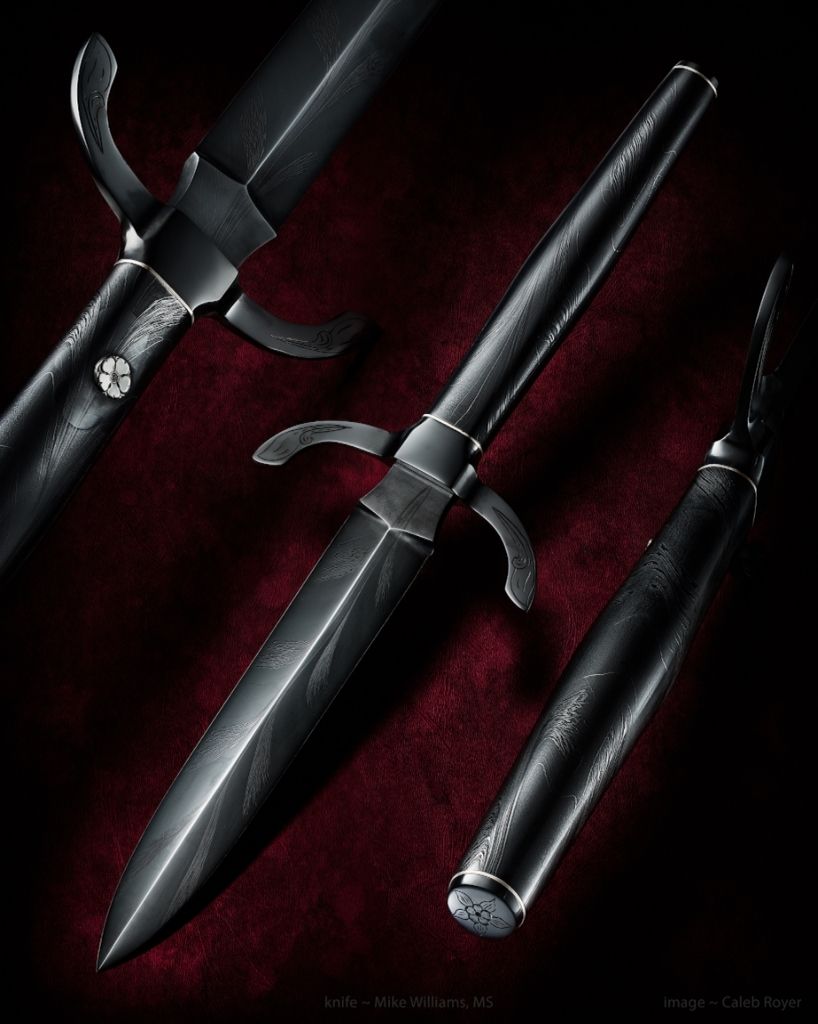 15 September 2015, 23:04
impala#03
Excellent craftsmanship! Beautiful lines.
16 September 2015, 03:03
DesertRam
I sure like the pattern in the blade. Very nice.


_____________________
A successful man is one who earns more money than his wife can spend.
16 September 2015, 06:34
Geedubya
No quibbling about that Quillon
looks positively medieval but with modern refinements.
Outstanding!
I have lust in my heart!
Best,
GWB
16 September 2015, 15:17
p dog shooter
Nice looking how long is the blade
16 September 2015, 21:59
lost okie
p dog; the blade is six inches; the hilt is five.
Thanks for the kind words guys.
It was a little bit of a stretch for an old guy; the pattern is pretty unforgiving. Building the hilt so that it was weapons grade and still not heavy was a pain.
Mike