Well this habit started due to Bob Connell (Bobcat). Thanks! On his first antelope hunt with me Bob was kind enough to tip me his handmade Bill Middlebrook, ever since I have been hooked on custom handmade knives.
Here is a pic of the Bill Middlebrook with giraffe bone handle, I had the custom sheath built by Mike Henry. Its a heck of knife and has been used to skin many animals.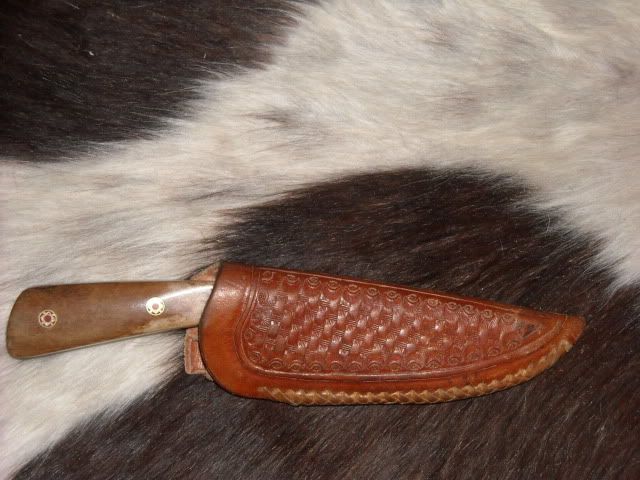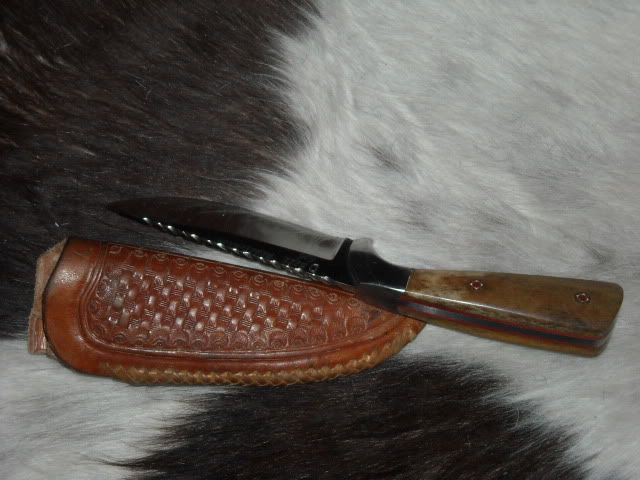 The second handmade I bought was actually a gift to my wife. It is a Tony Huffman with some fine file work on the spine. She carries this daily.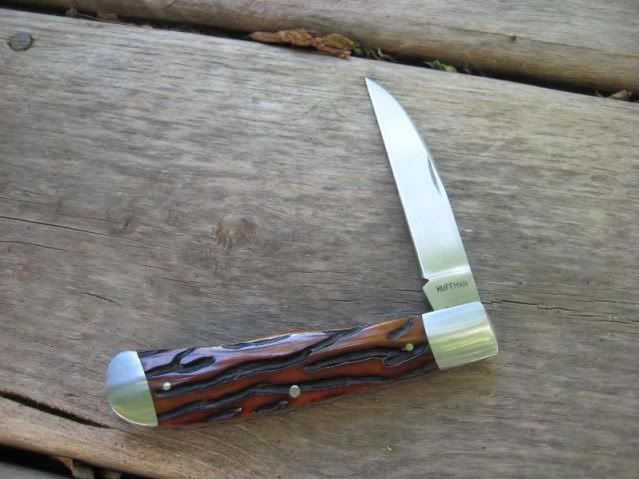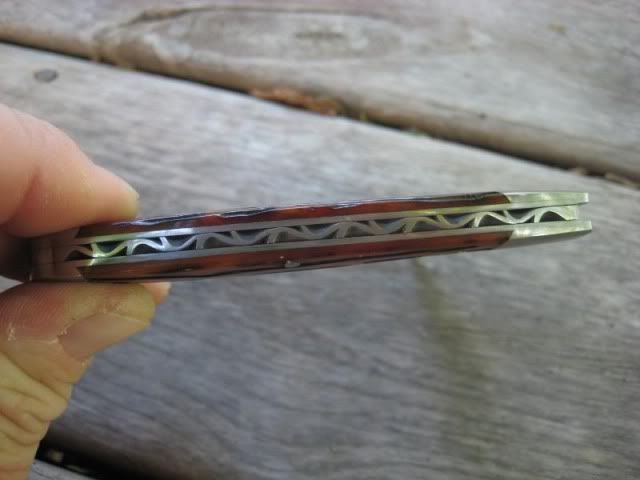 The third knife is a Gene Ingram I bought brand new off a forum and avoided the 5 year waiting list.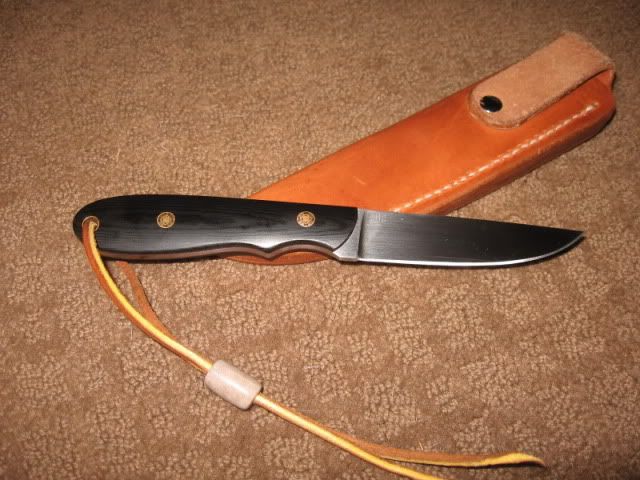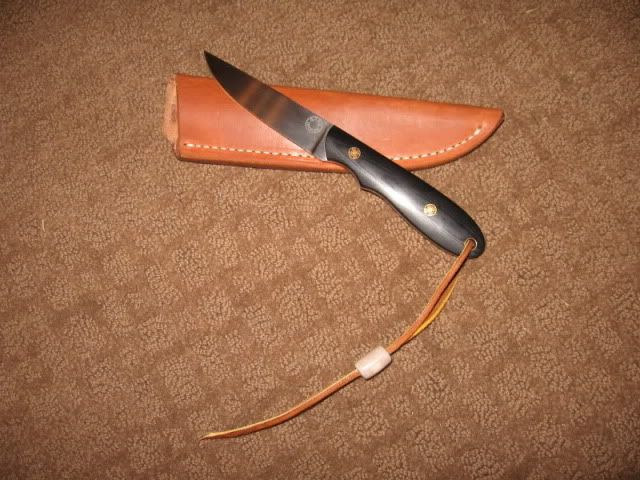 My latest knife is a Brett Dowel that I had him build. I just got this knife and have not used it but it sure is nice and pretty, including the mammoth ivory handle. I plan to carry this daily on the ranch.