26 July 2011, 20:45
mike williams
Off to Washington State
Quachita Hunter in damascus and mammoth ivory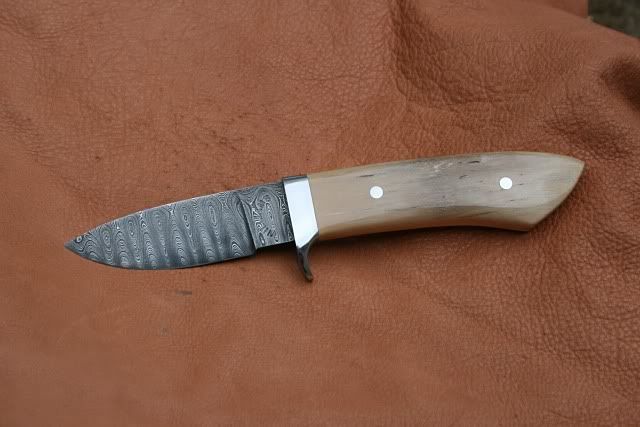 [i]
26 July 2011, 23:55
aktoklat
I like the ladder pattern damascus, did you make the damascus? The mammoth looks more like polished sheep horn, 1st ivory I have seen that looks that hue and color. Congrats!
27 July 2011, 00:23
mike williams
That piece of mammoth is a nice
"coffee with cream" color. Lots of subtle streaking. It will age and weather into a classic looking handle.
Yes; I make up all my damascus.
M
I love well done ladder damas, and that is well done