Charles,
I've become enamored of the Nessmuk blade profile and did not have one, so yes, the blade profile was a significant factor.
I do skin quite a few animals and I much prefer a "skinner" profile" for its "belly". I also cape quite a bit and with a "clip point" type blade one is much more likely to pierce a cape.
I figure that the combo is pretty much a do anything set. The A2 is easily resharpened and is resistant to chipping should I want to baton or use the Nessmuck in similar fashion as a cleaver. The companion knife will do duty as a boning knife! I figure they will work great in the kitchen as well as in camp.
the top two knifes are skinners.
the third down is a modified canadian/yukon belt knife. The maker, Gary Dukeman, AKA Squawsatch Knives, caled his Oklahoma
Belt knife.
a couple Nessmuk style blades I've blanked out from Russel green river skinners, which one day I may handle with African Blackwood
an Ontario Knife Co. Old Hicory skinner.
and a Dexter Cleaver.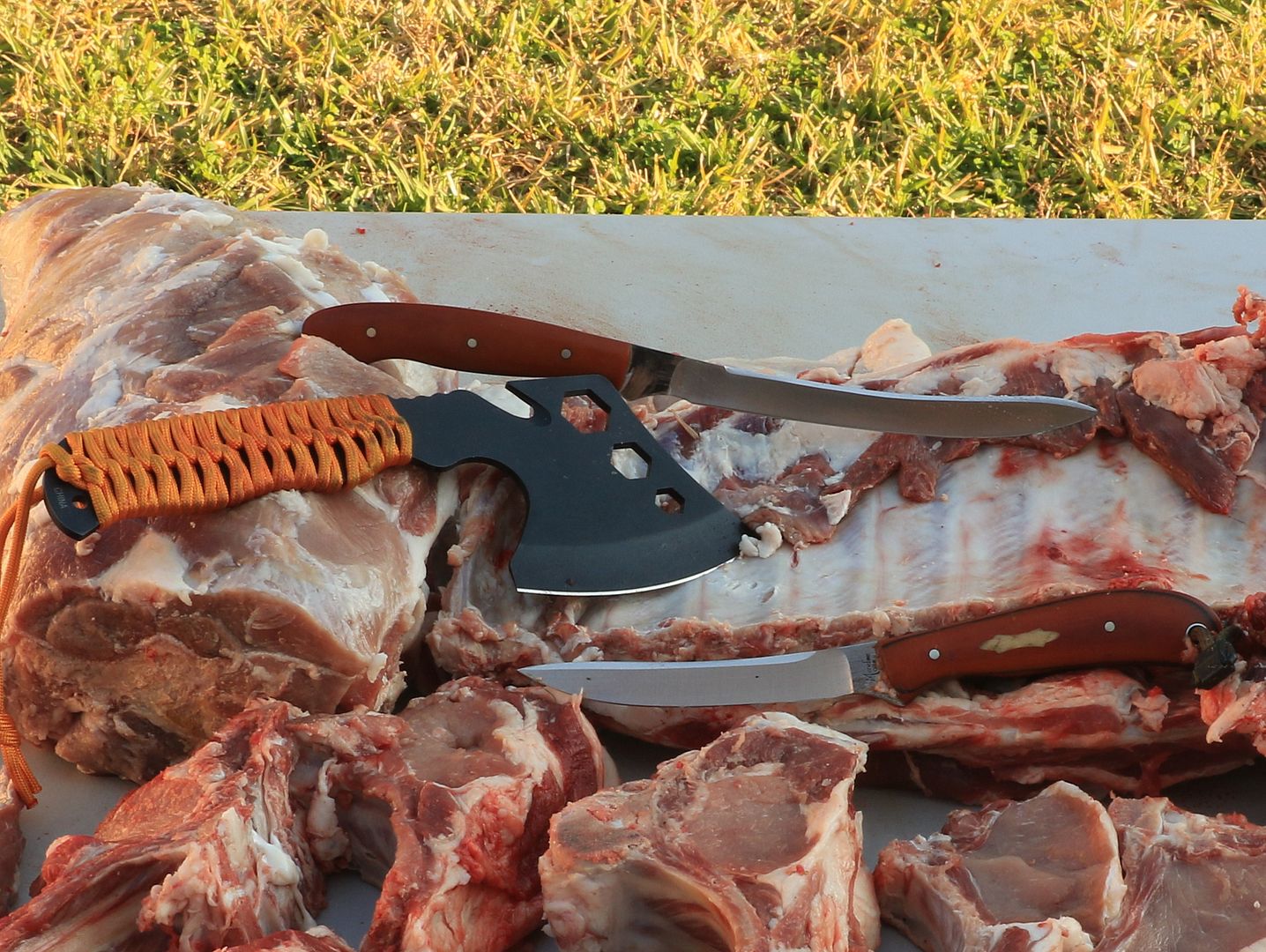 I'm having a cleaver made out of A2 for hacking bone and making pork chops.
ya!
GWB