Last year I started buying blades and customizing them. I live in town and don't have the ability to make my own blades but I have been enjoying doing what I do. I like to build the pins and make them kind of unique.
This one is my fillet knife that is a part of my camper utensil set I made.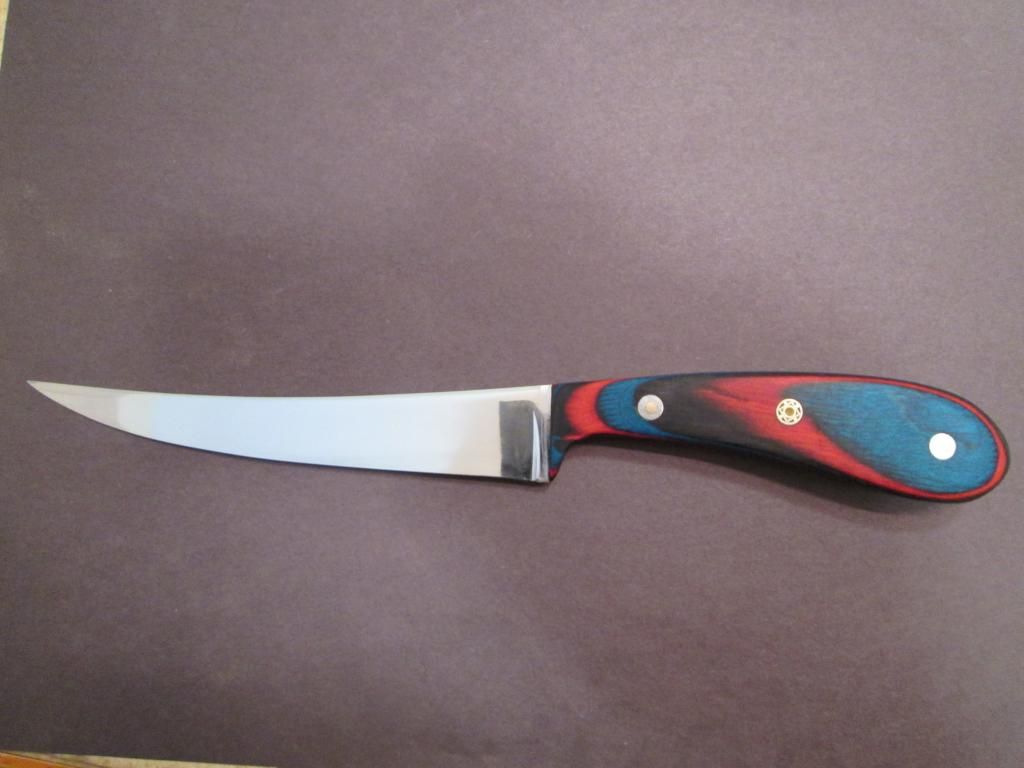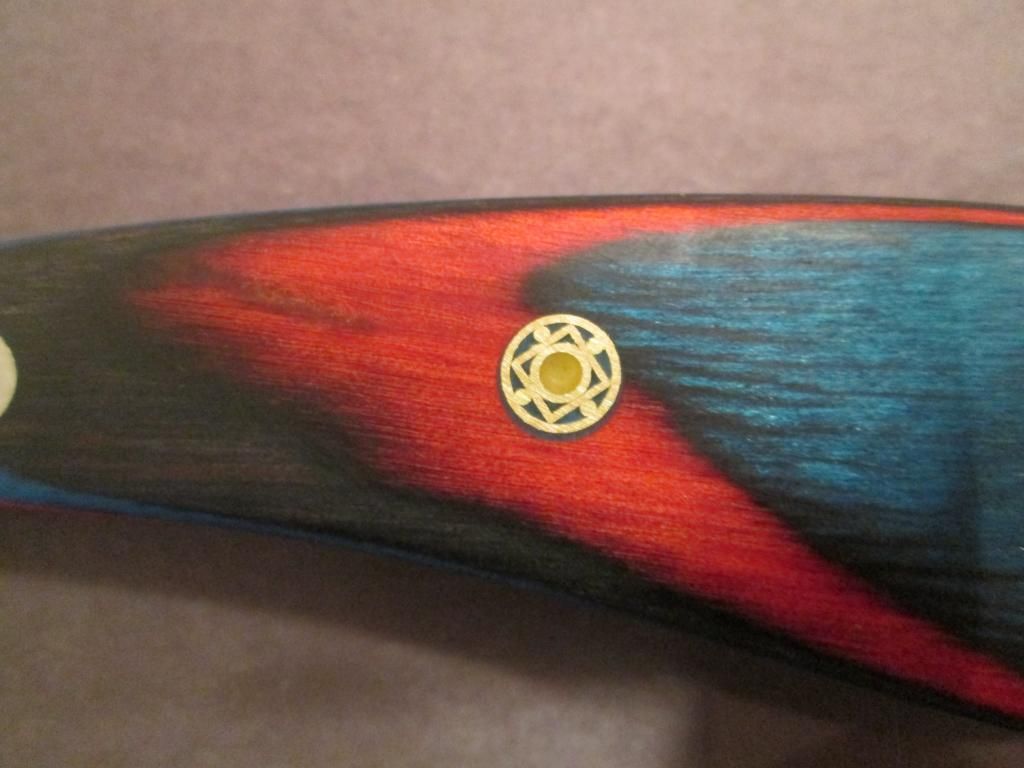 This one is I think my favorite.

This is a set of capping knives I made last year.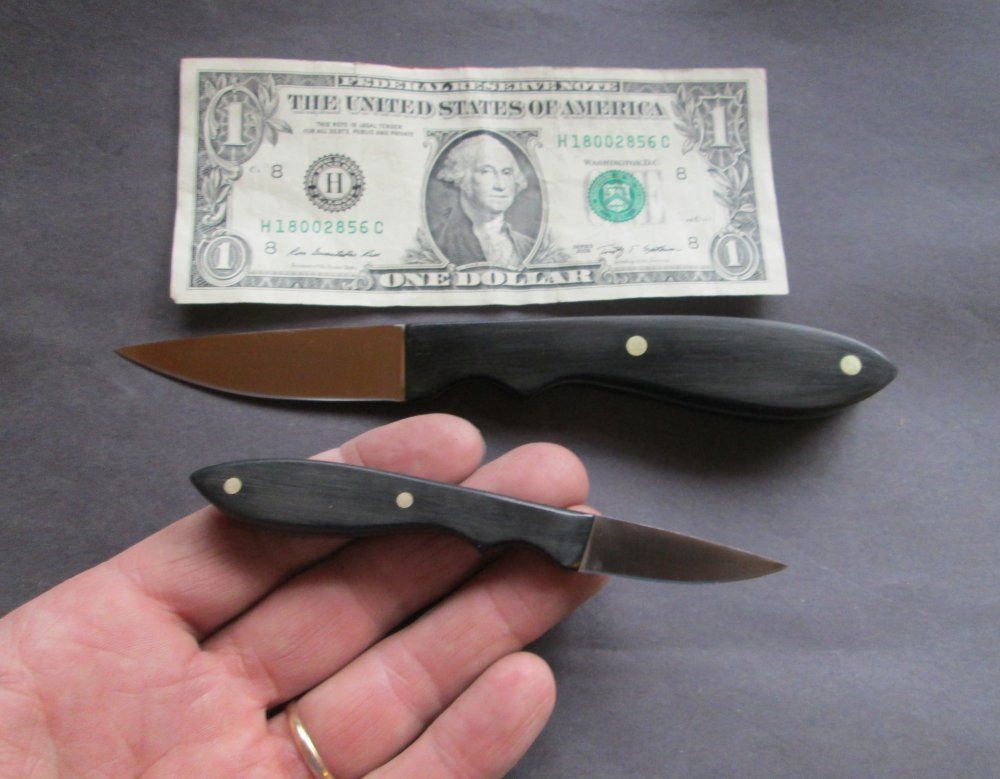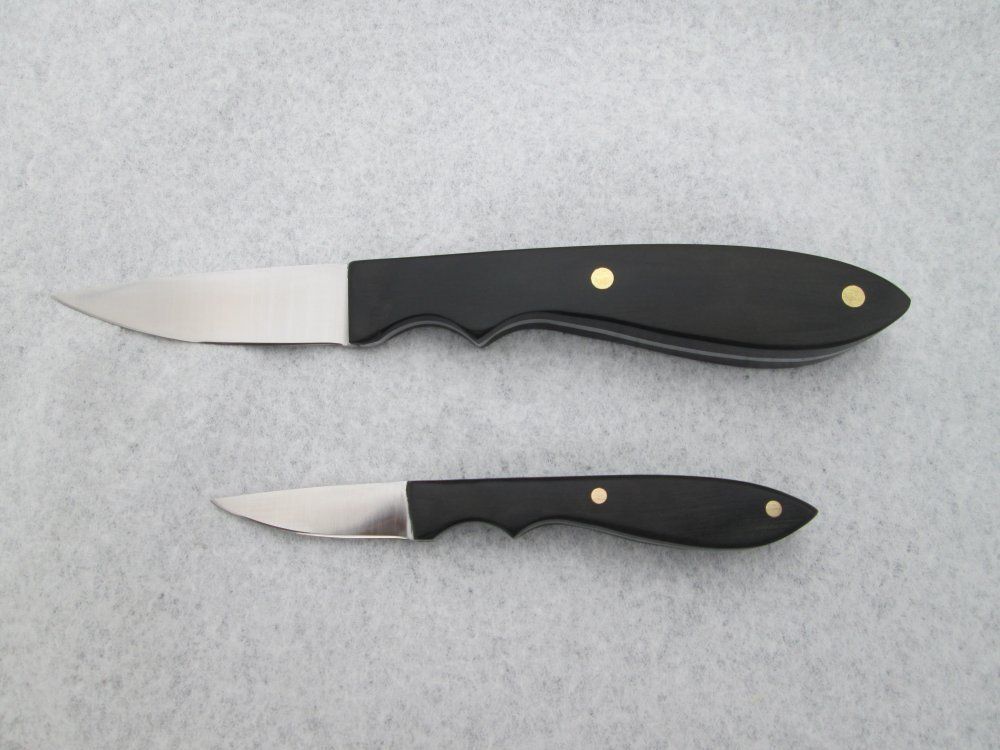 I made this one for my father in law. Each of the mosaic pins has the color of one of his kid's birthstone. It has 7 singe brass pins for 7 grandkids. and the cluster of 3 are for his in law kids.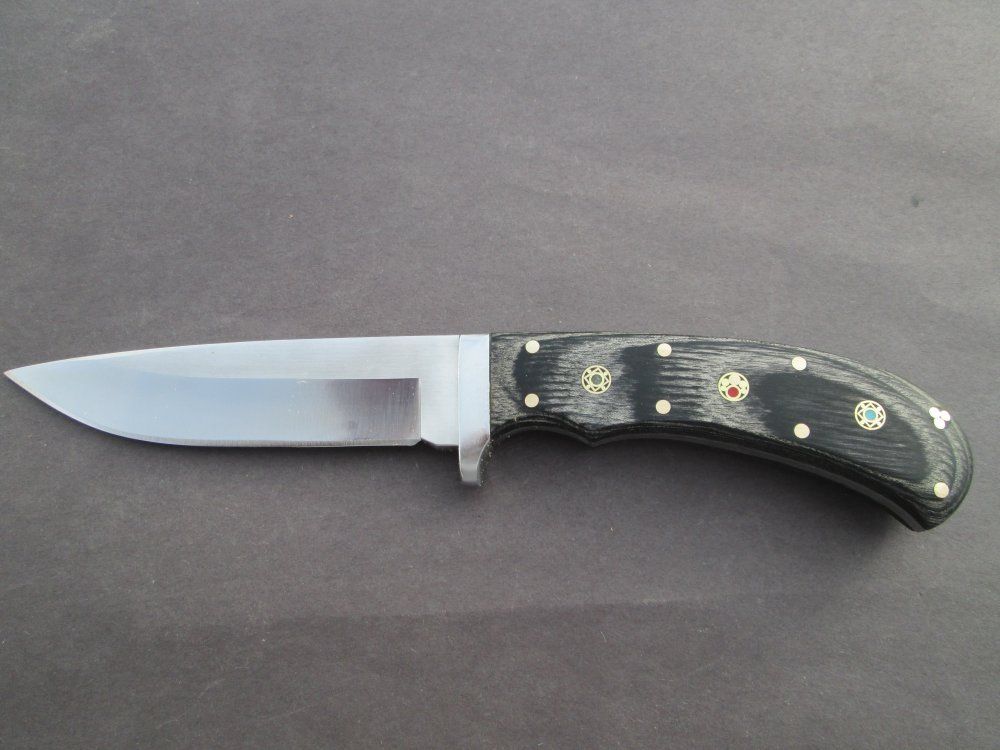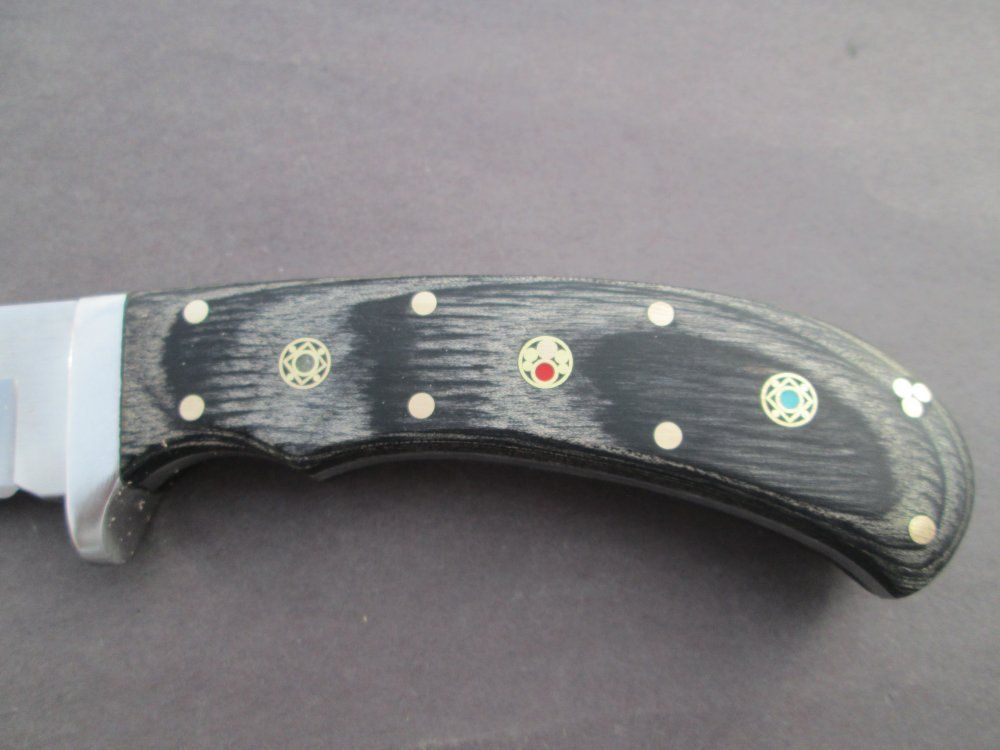 I made this one for a friend for Christmas. He has been a good friend and him and his wife baby sit my dogs.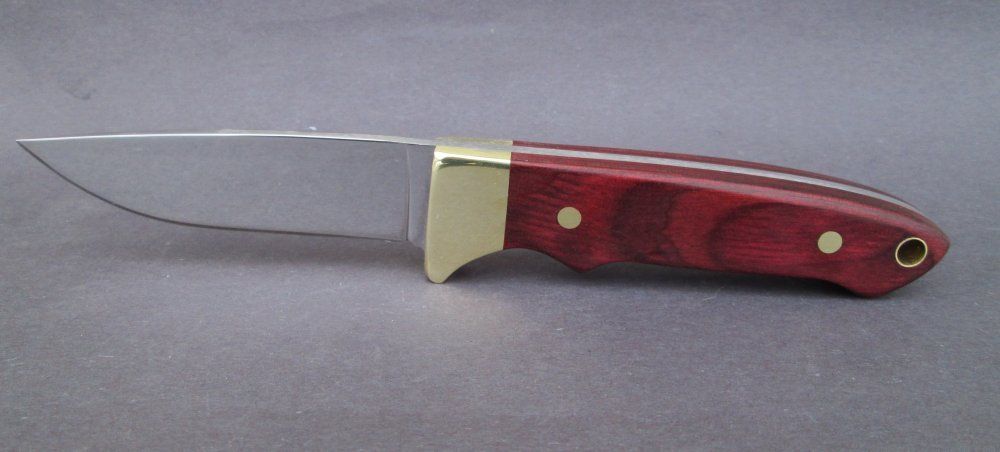 This one is the prodigal son. Every time I turn around this one has been a pain in the a$$.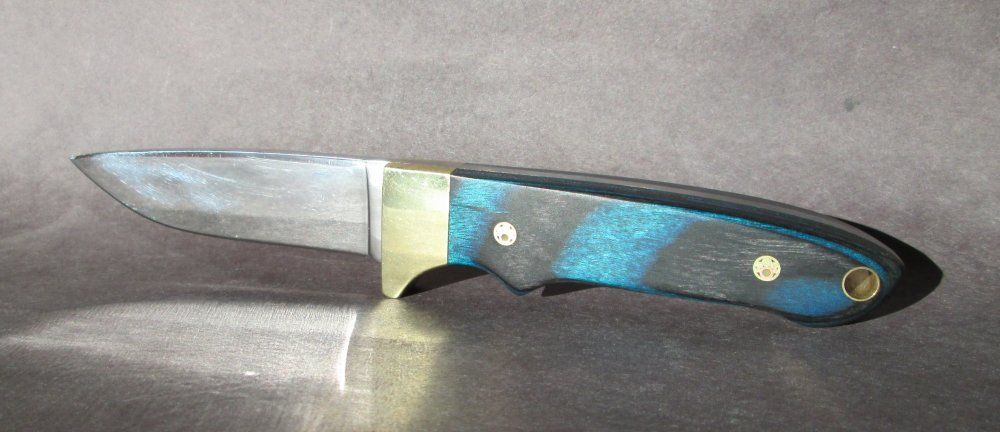 I was polishing the blade with the bottom of the wheel and the wheel grabbed it and threw it. It went back bounced off the work bench and came for me. It cut me pretty bad. I called my son and he put stiches in my hand.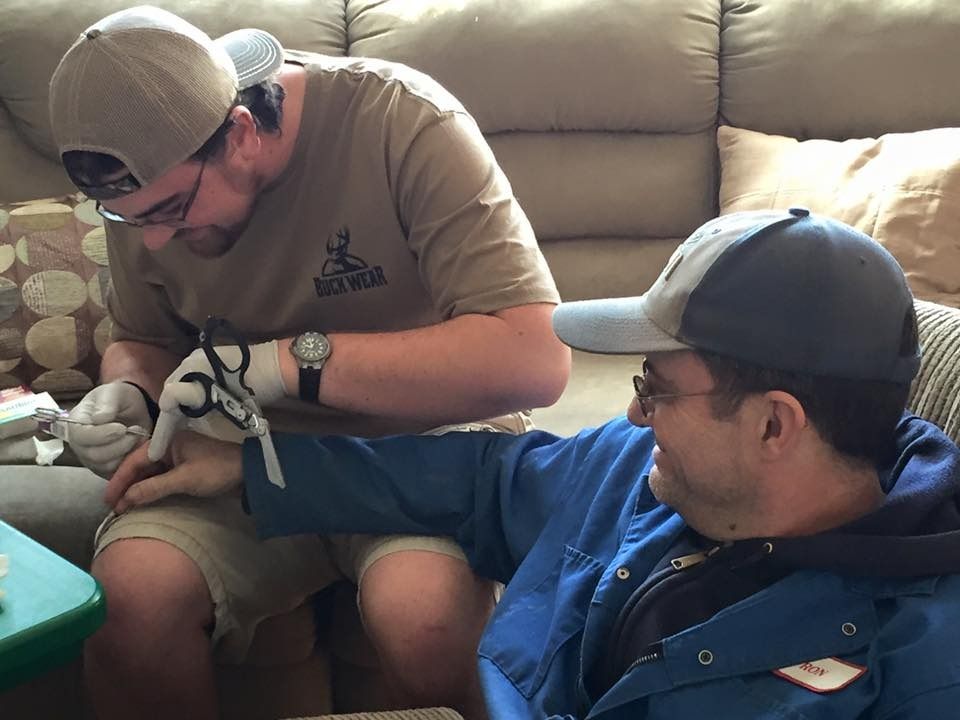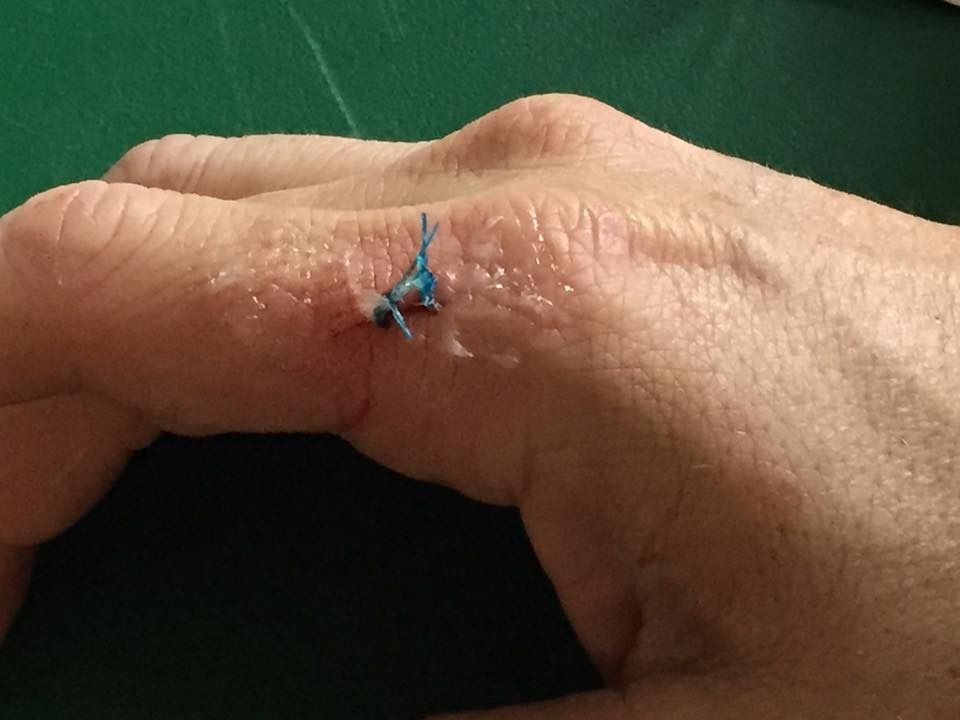 My wife likes it a lot because she thinks the pins look like a dog's paw.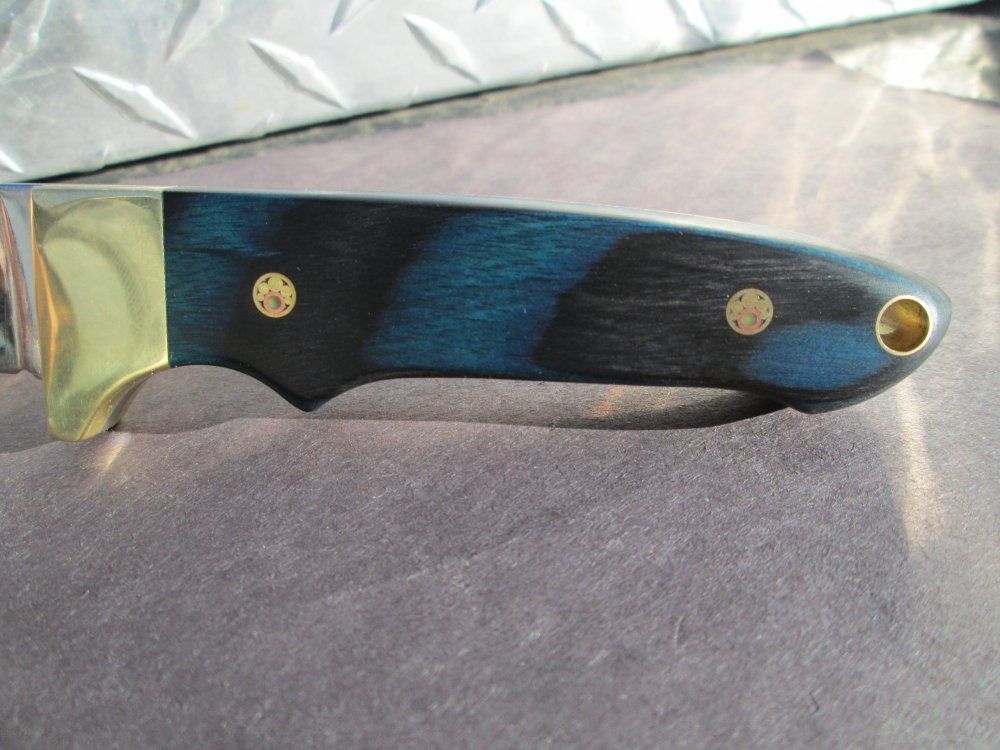 Now that the weather is getting good I am hanging shutting down the knife building for the season.