quote:

Originally posted by SGraves155:
What do you do with all those beautiful knives?
Sir,
I've been fortunate enough to be able to order my life so as to make the occasion to go "afield" fifteen to 20 times a year, usually from three to five days. Nothing special, just Texas hill country get-aways. I generally take a dozen or so different knives with me each trip. I perforate hoglets year round, turkey, dove and deer in season. Being a firearms slut, I enjoy perforating critters, with different firearms, and skinning with different knives. I generally kill 50 to 60 hoglets a year, four turkey, a couple limits of dove and other assorted varmints. This affords me numerous opportunities to employ knives of different styles and steel. Having invested in reasonable quality photographic equipment I shoot images of things that interest me. It keeps me out of the bars and off the streets.
Dale Howe, Howe Mountain knives, Tanto, dyed bone!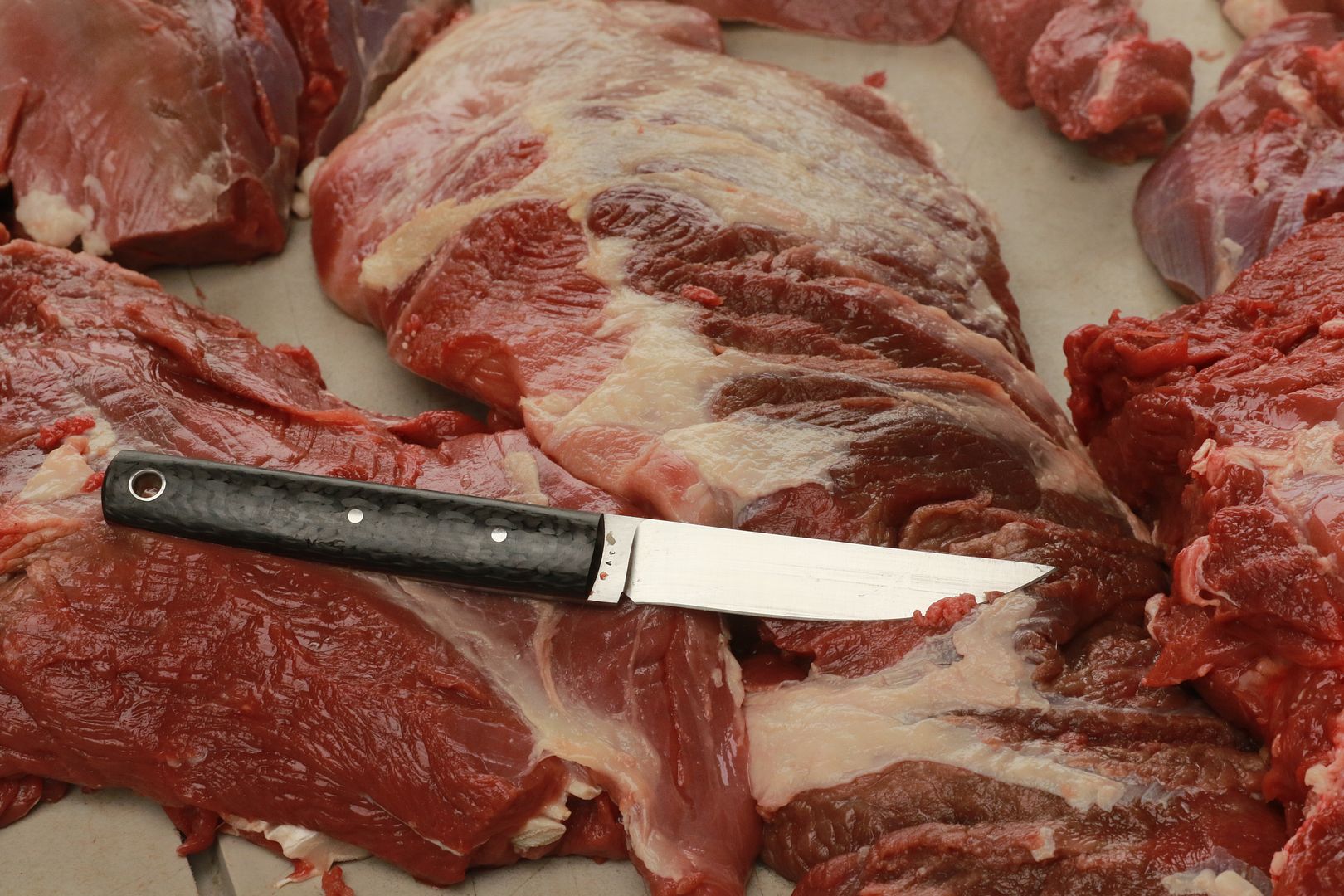 early Menefee made Tanto, A2 steel, Carbon fiber scales.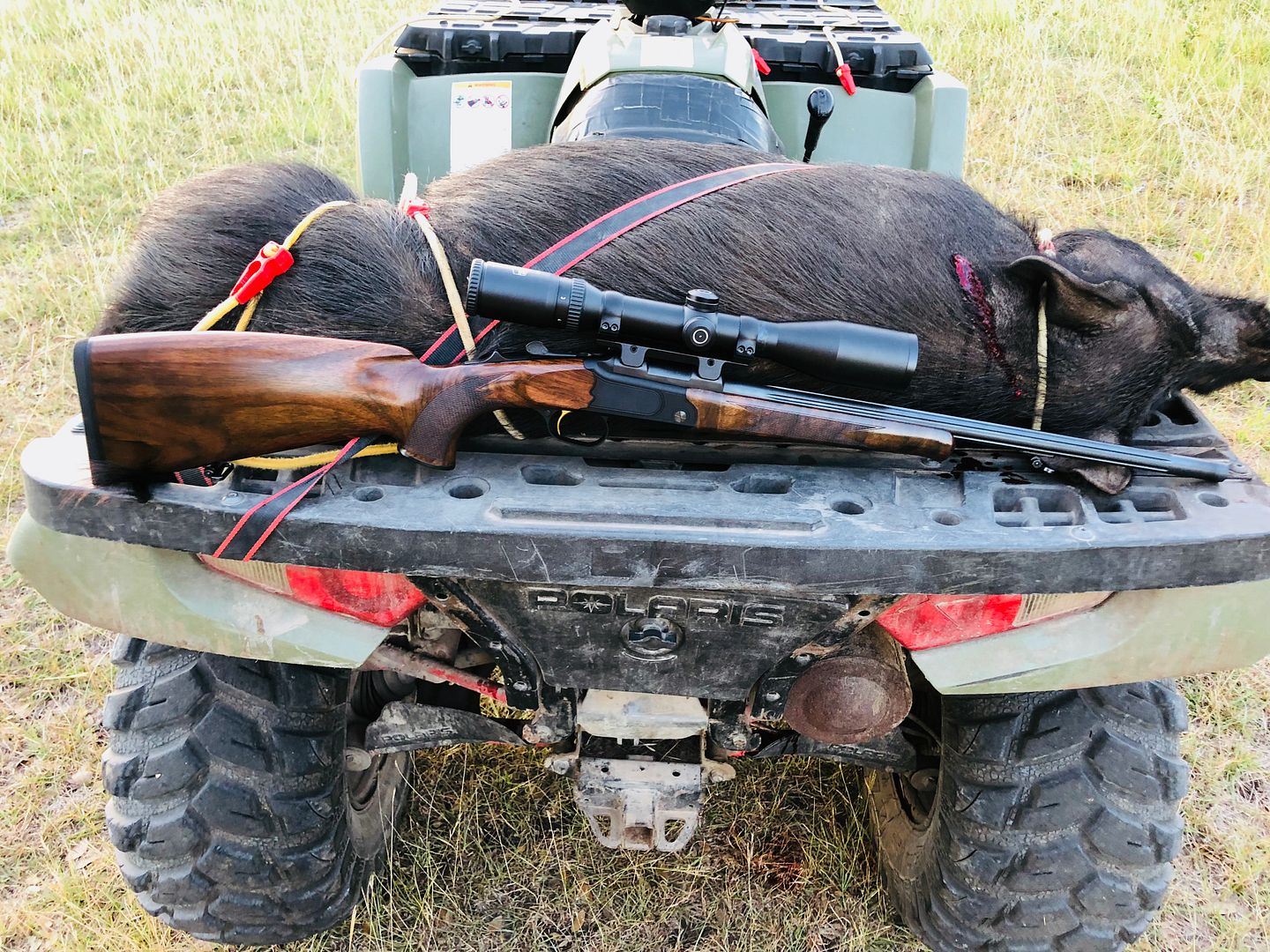 Early Menfee Made, Walrus Tusk scales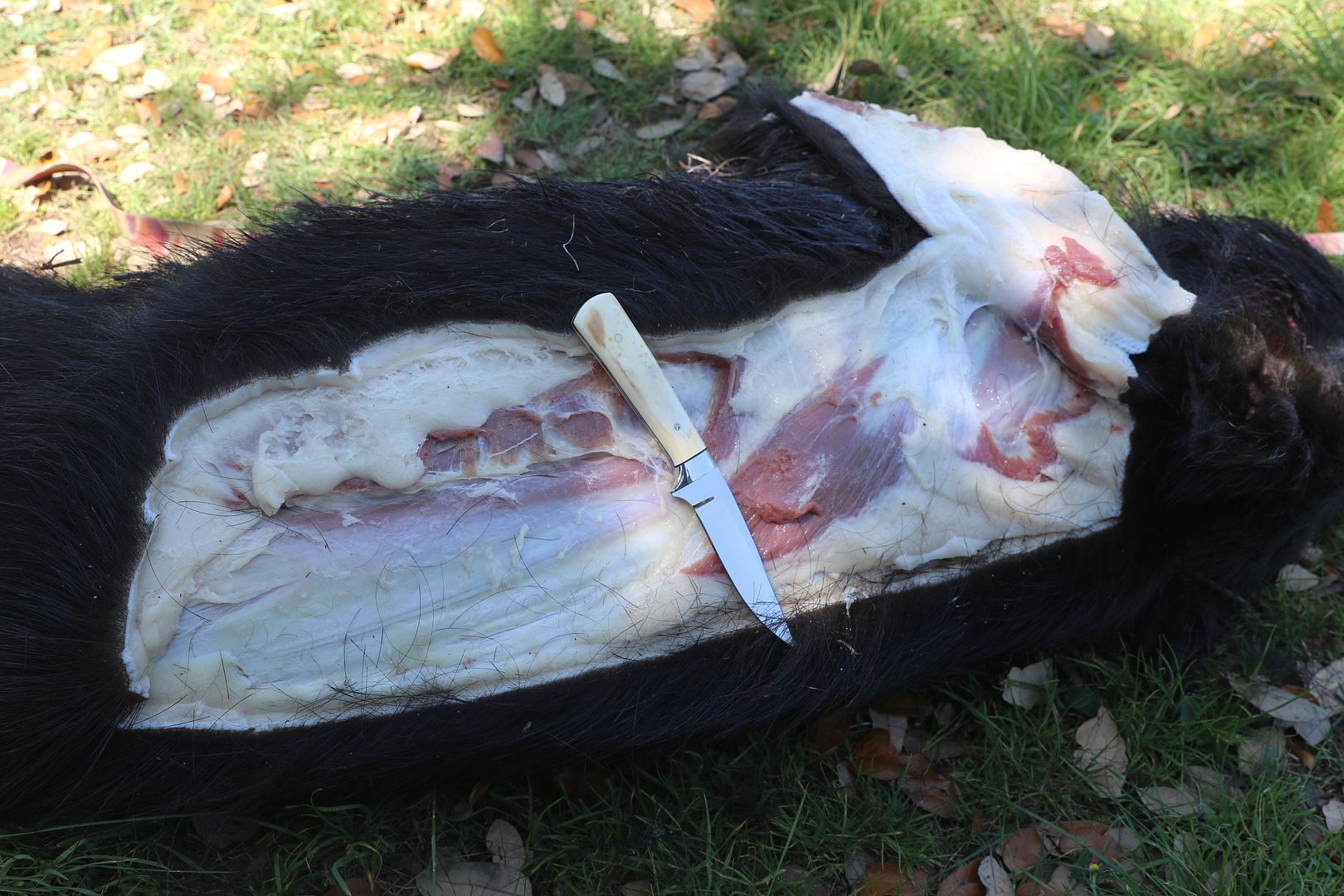 Todd Theyn (who posts here as Just-a-hunter) Nessmuk. Buffalo horn scales, L6 steel.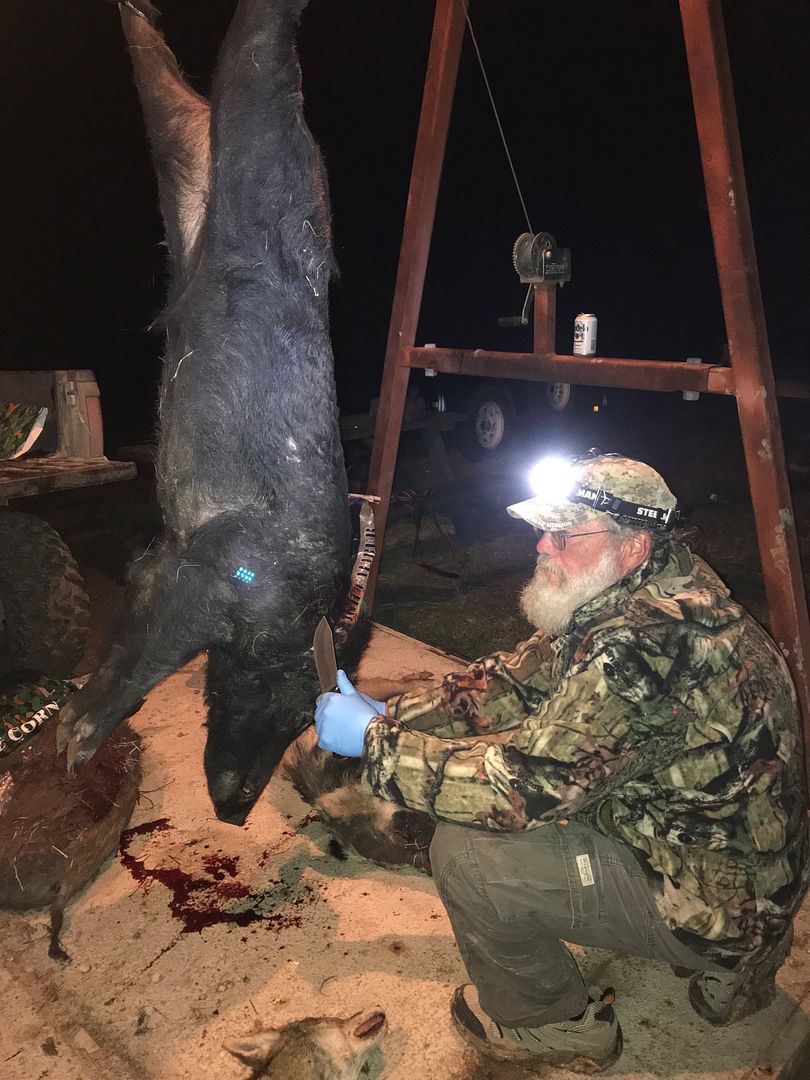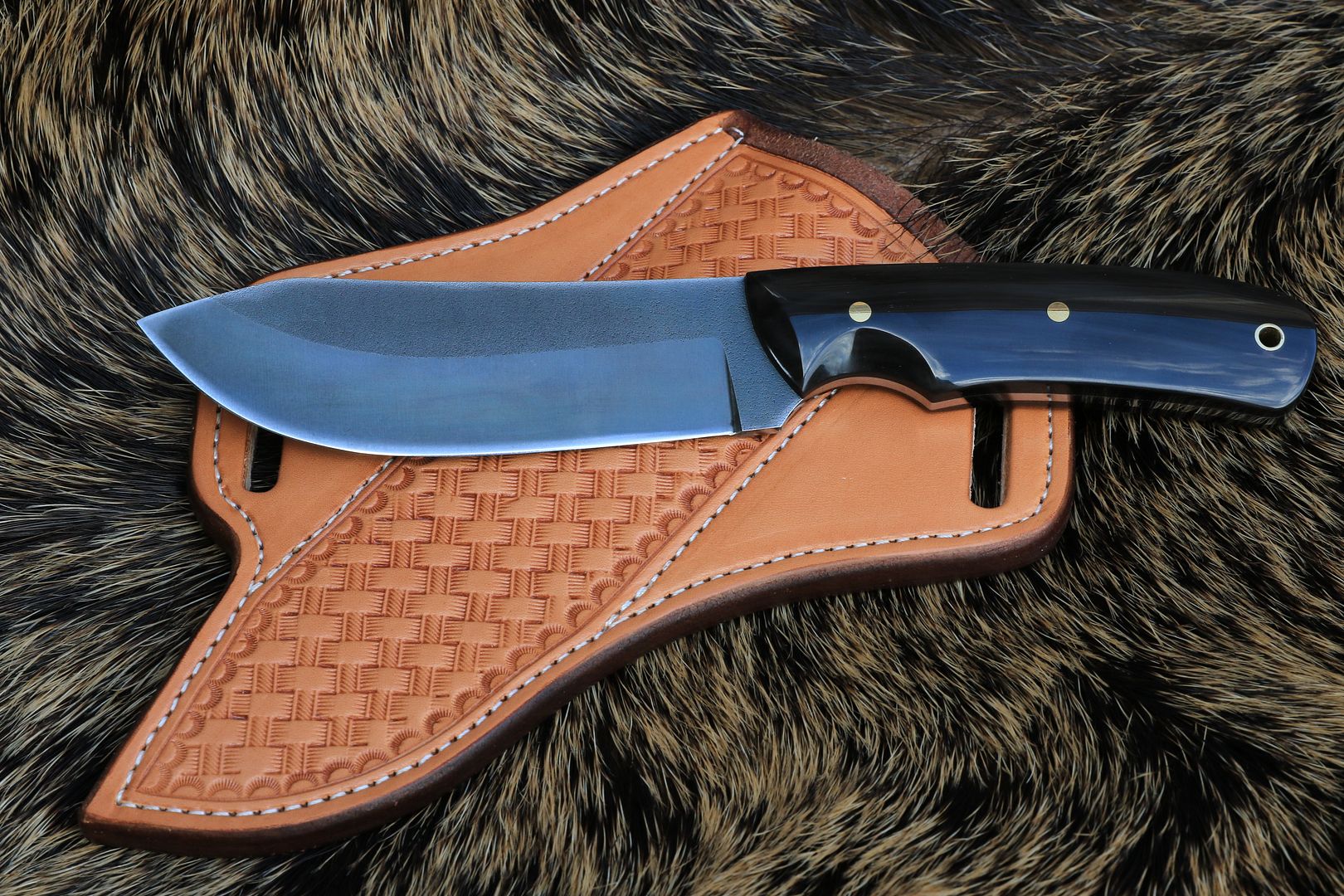 Ingram Nessmuk set pictured earlier......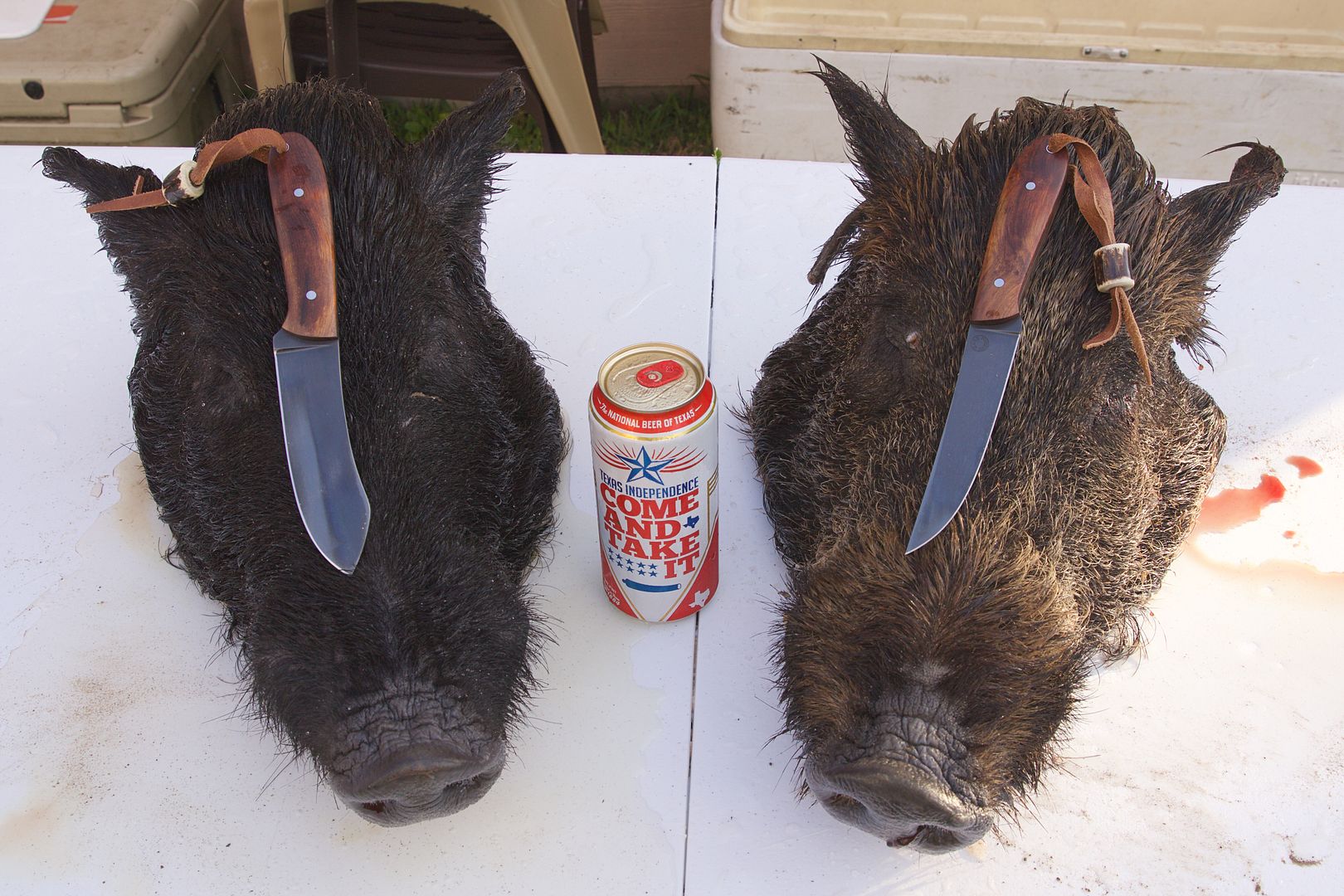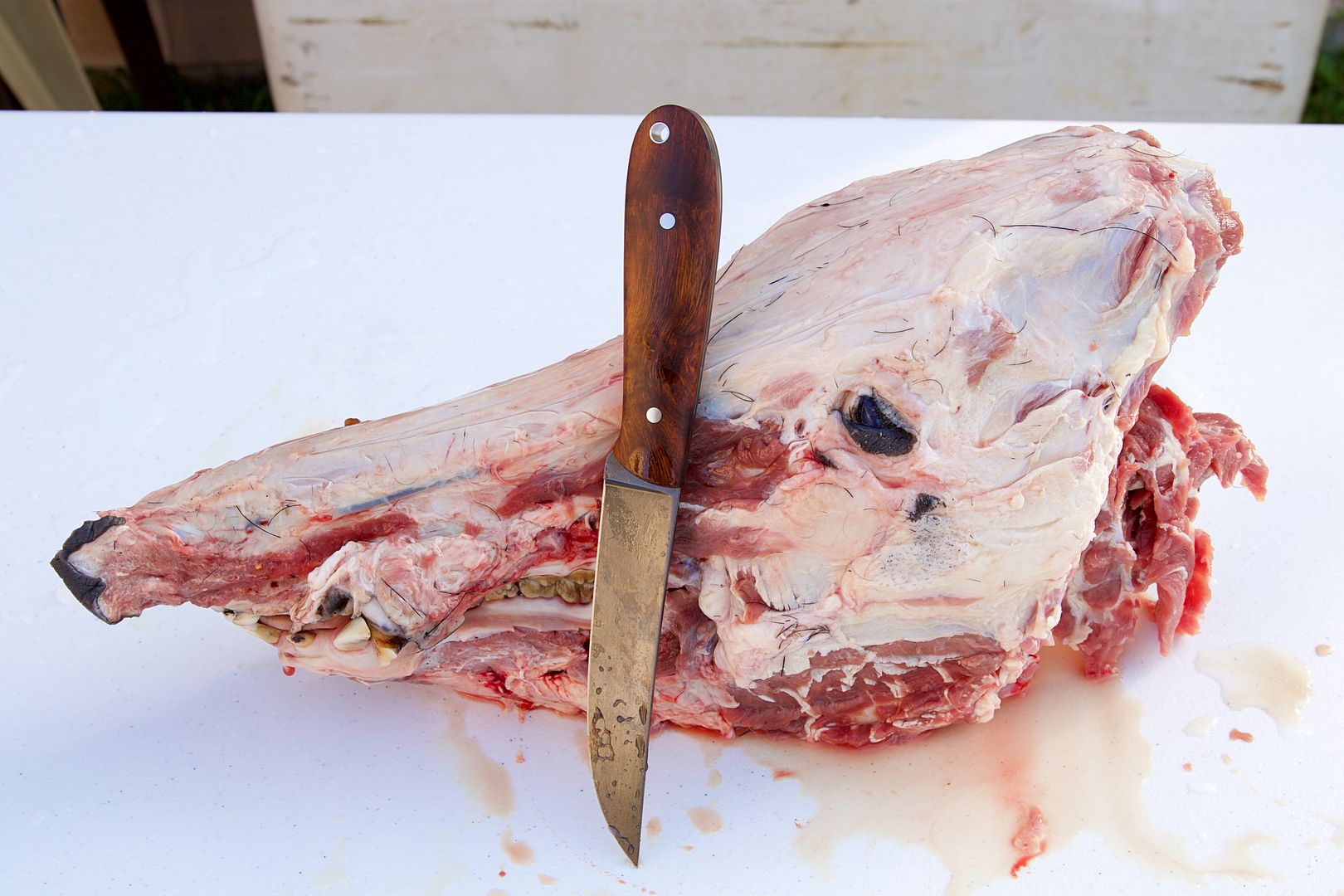 S.R. Johnzon's copy of a pair of RW Loveless "Lambs" were avaialble for about $10K. That is/was considerably above my pay-grade.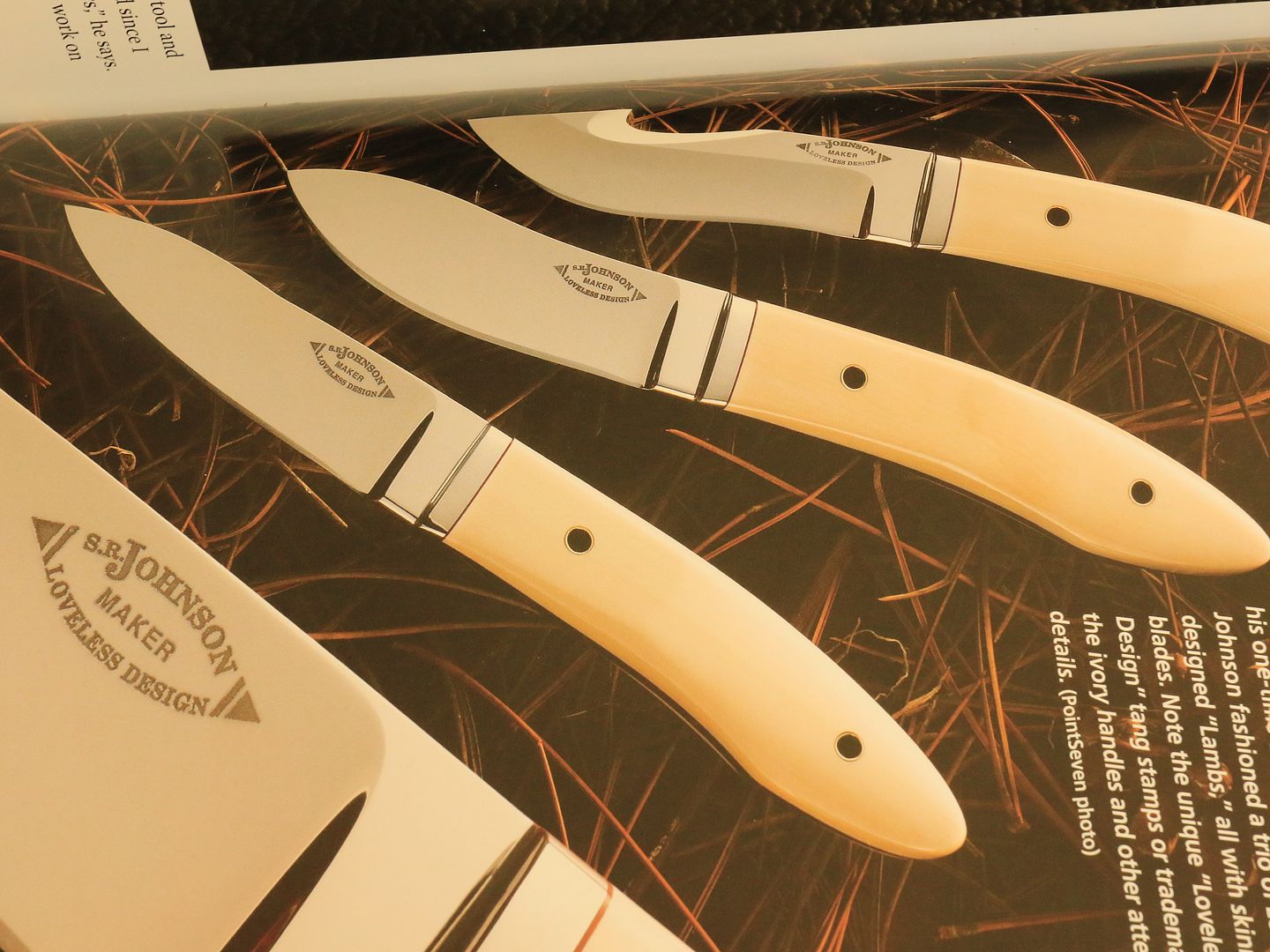 So, at that time, I asked TK Steingass to make me a copy of that set!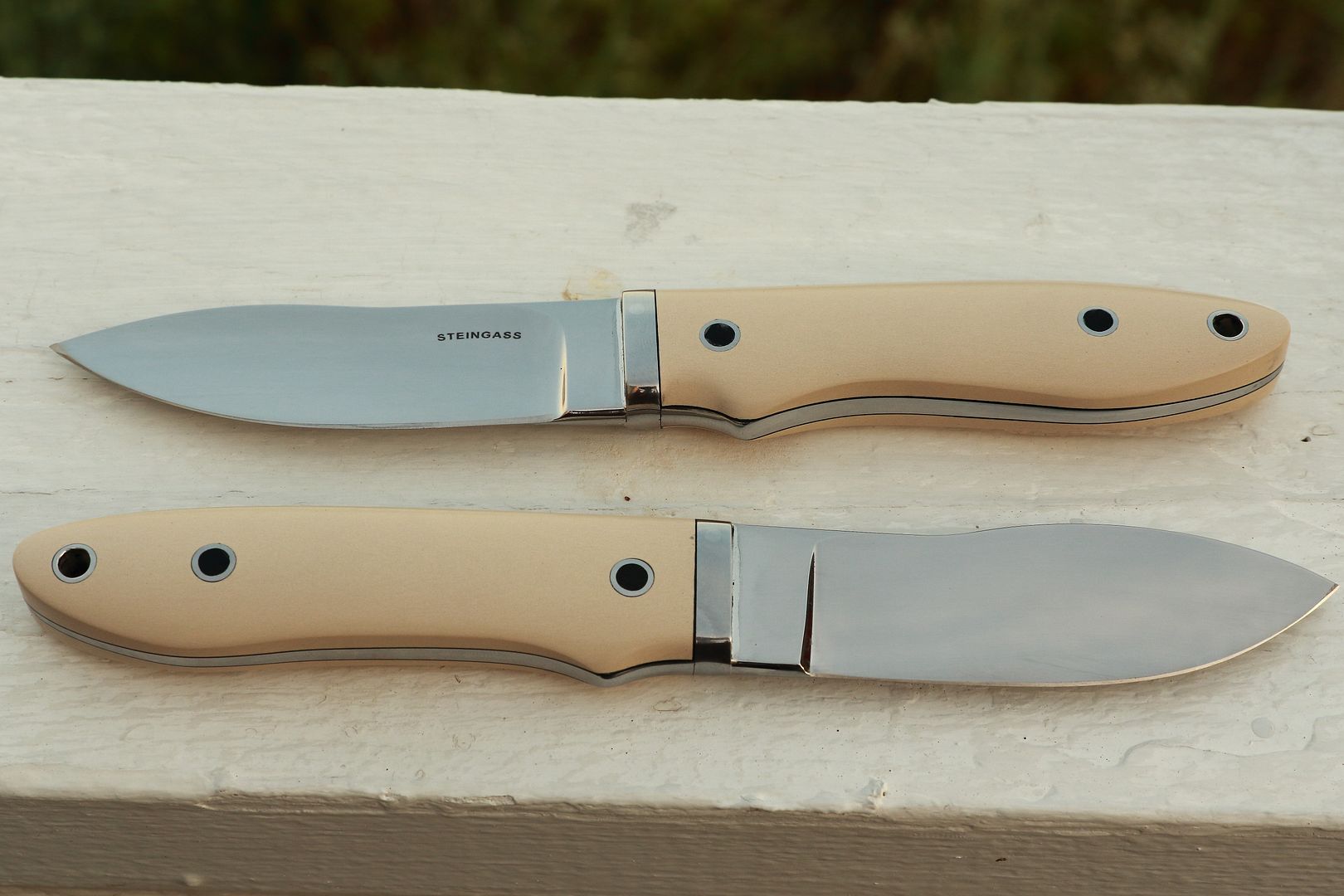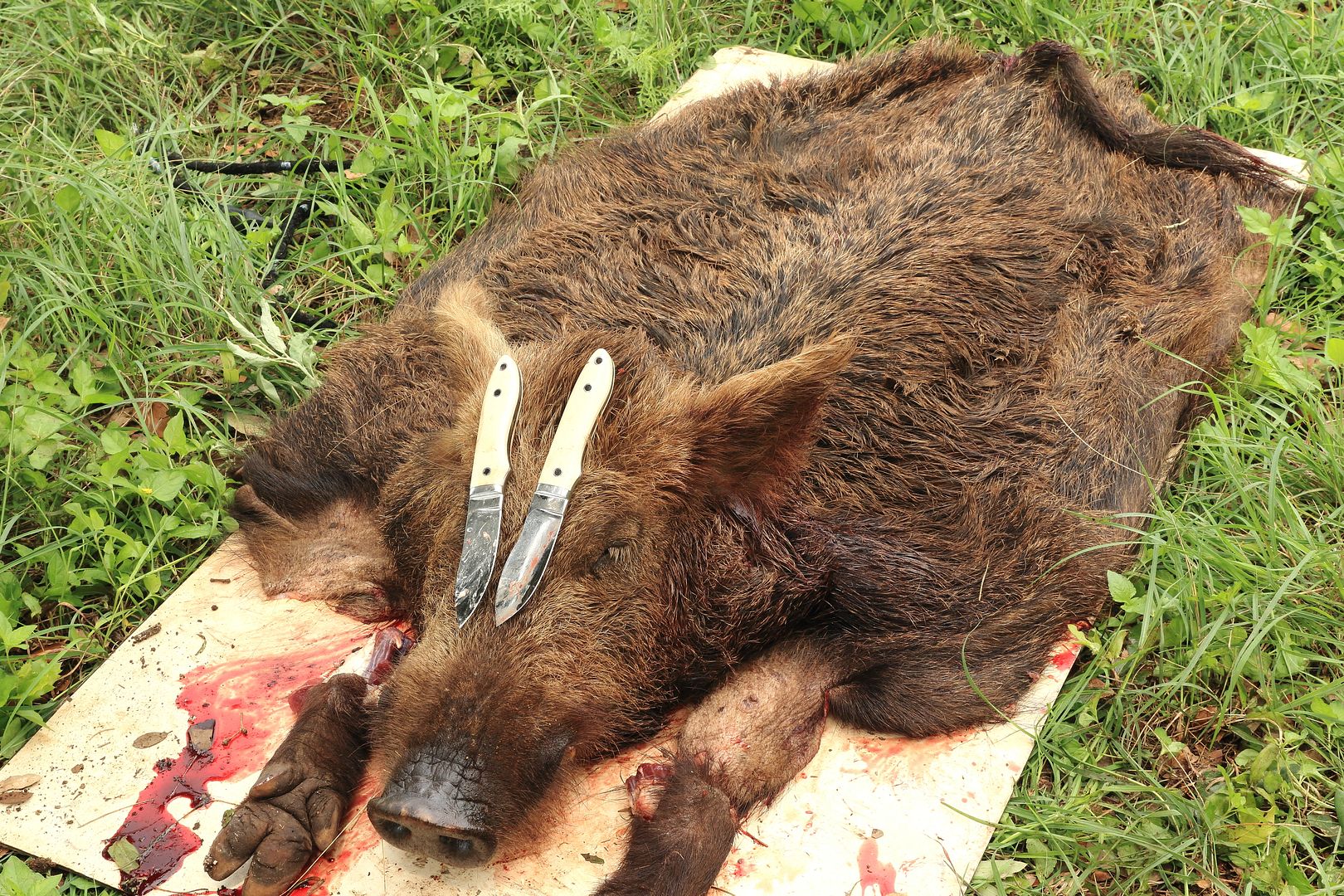 Gene Ingram does not do bolsters, but he agreed to do a set of his interpretation of Loveless "lambs". He had some pretty neat dyed camel bone and here is what he came up with!
Dale Howe, Howe Mountain knifes, Nessmuk set, A2 steel, weathered elk scales......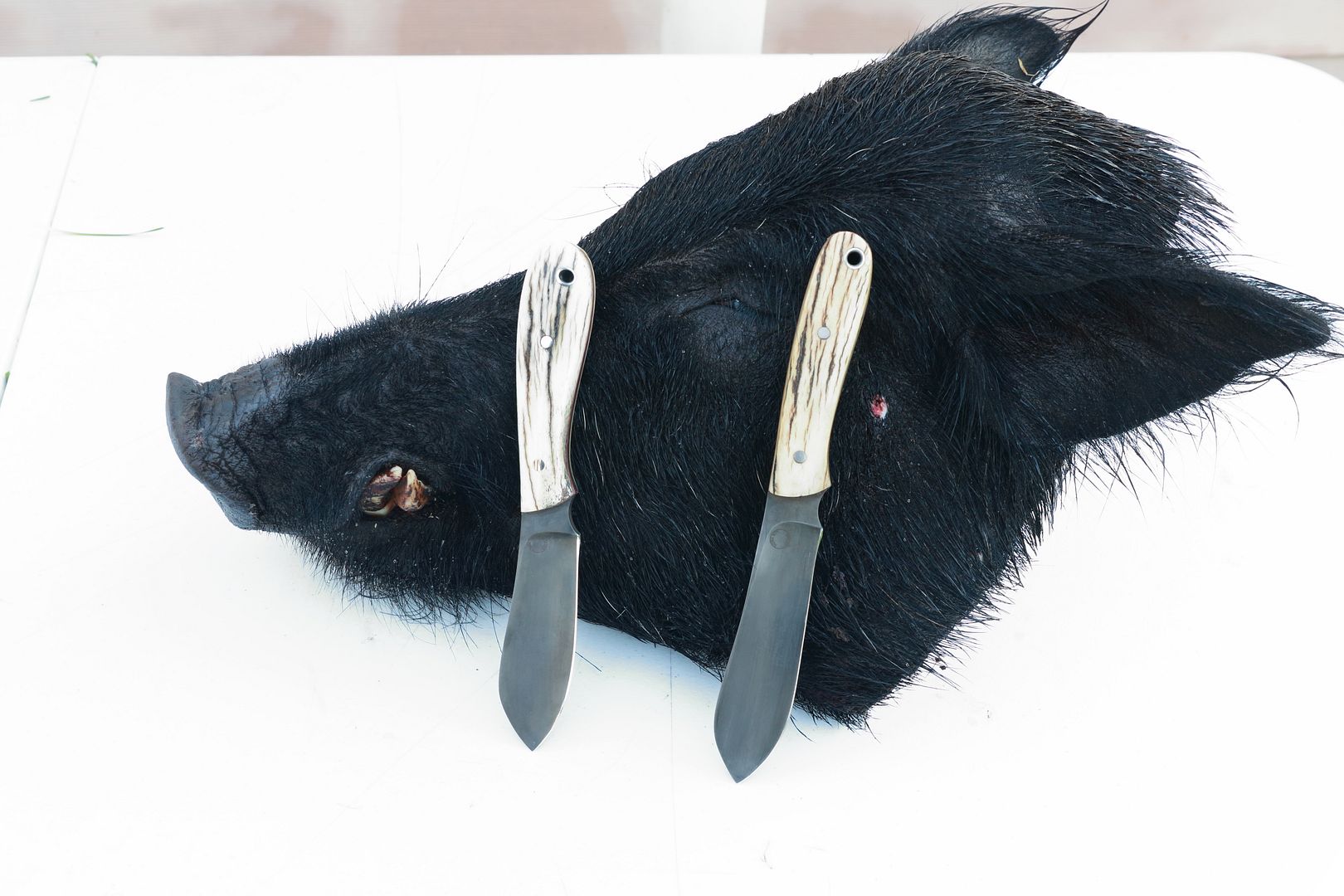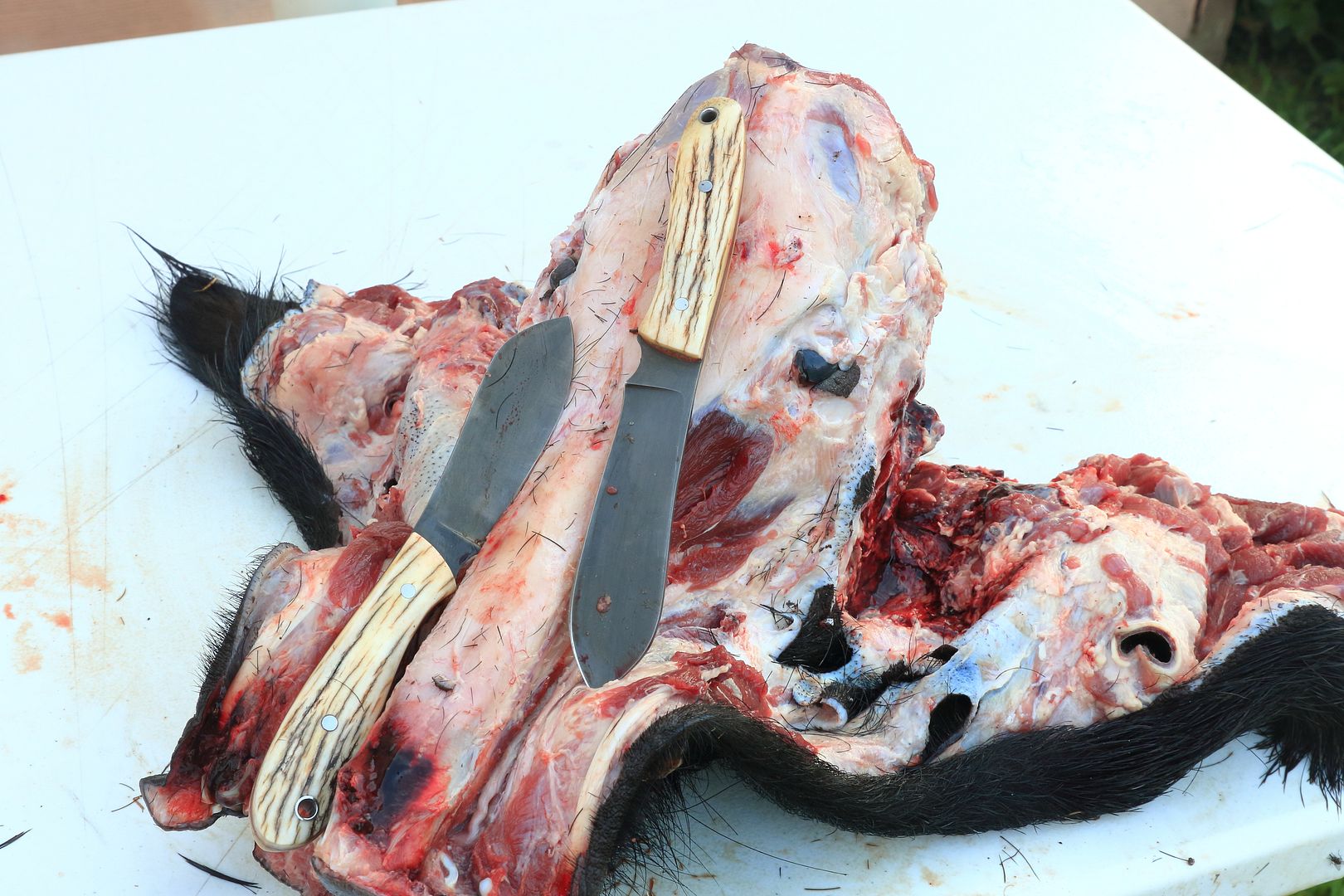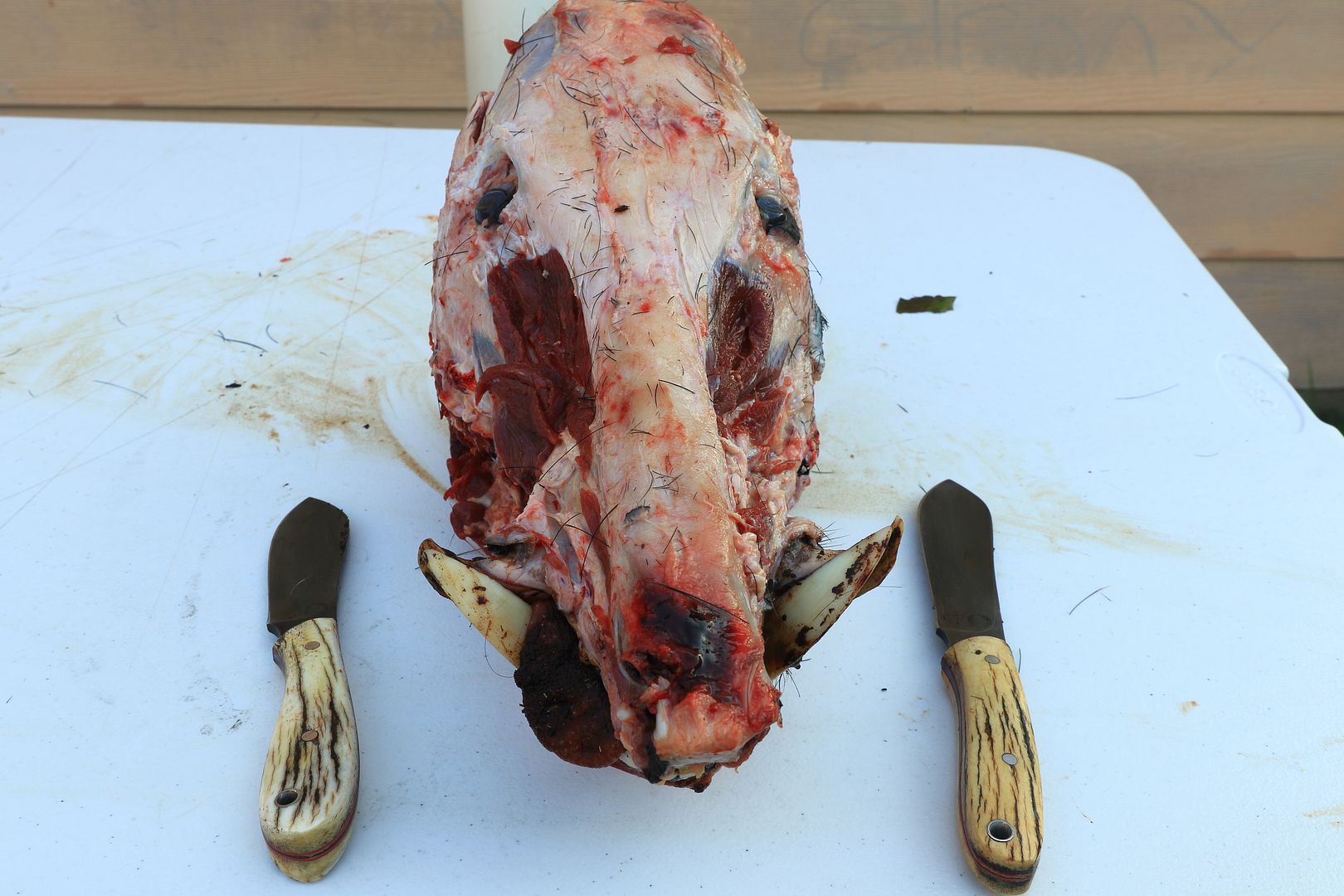 anywho, without wearing it out, perhaps you get my drift!
ya!
GWB