08 November 2017, 05:42
Geedubya
Bloody knife pix!
Why not?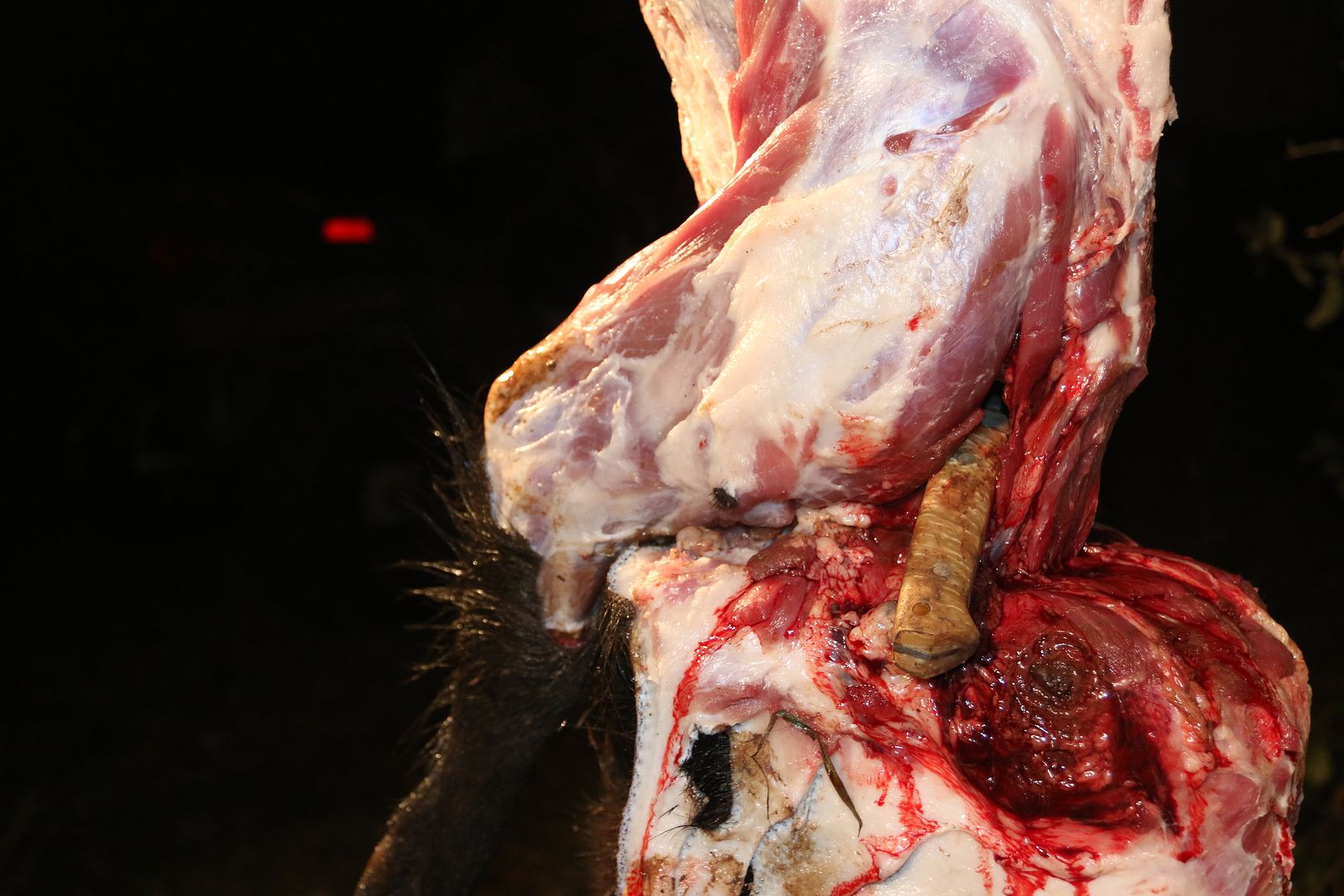 Tim Olt, Musk Ox scales ,154 CM.
Custom Brisket Breaker by Dale Howe
Howe and Ingram 6.5 Mag, doing their thing!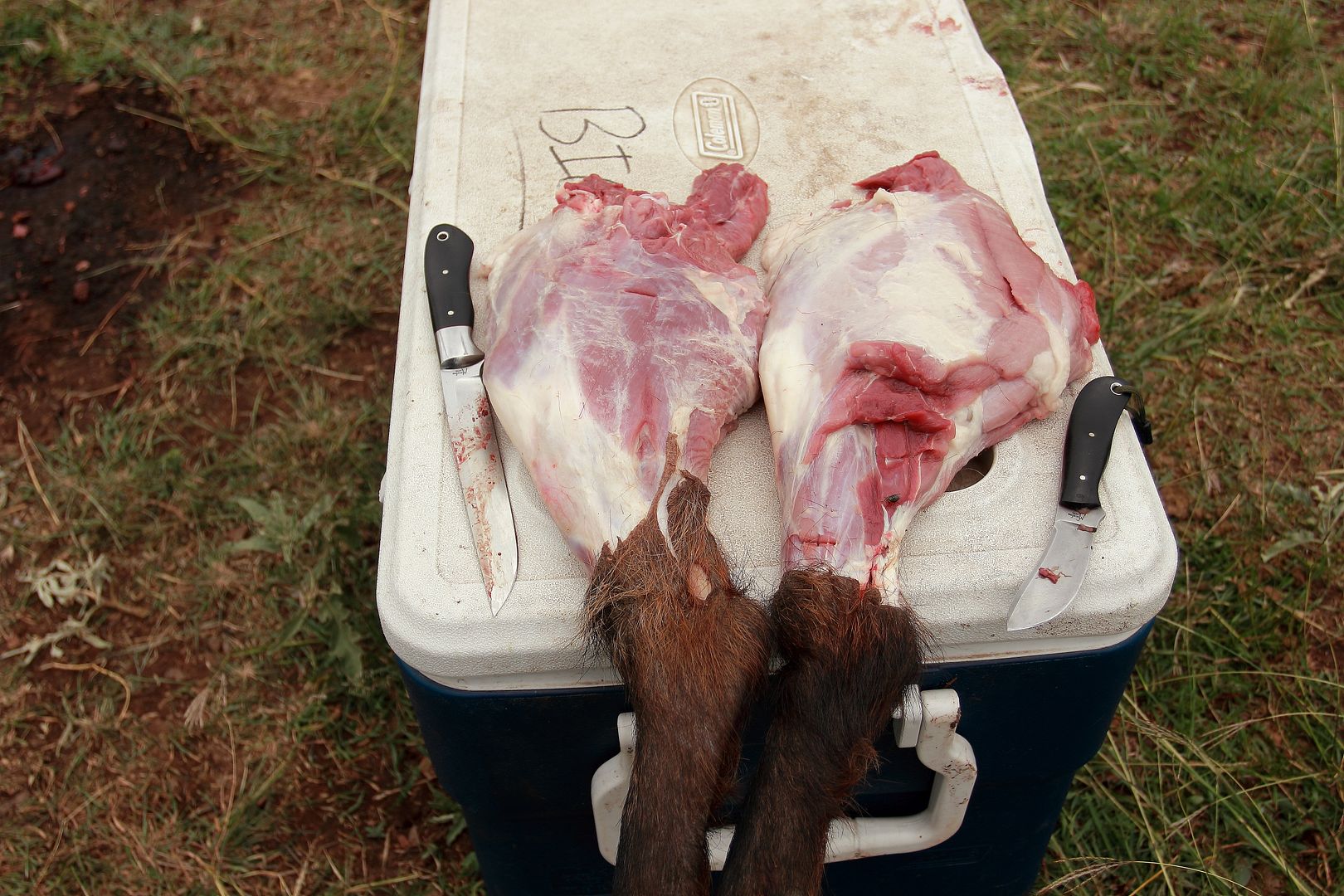 Couple o' Menefee's unsheathed!
The Menefee FUBAB doing it's thing.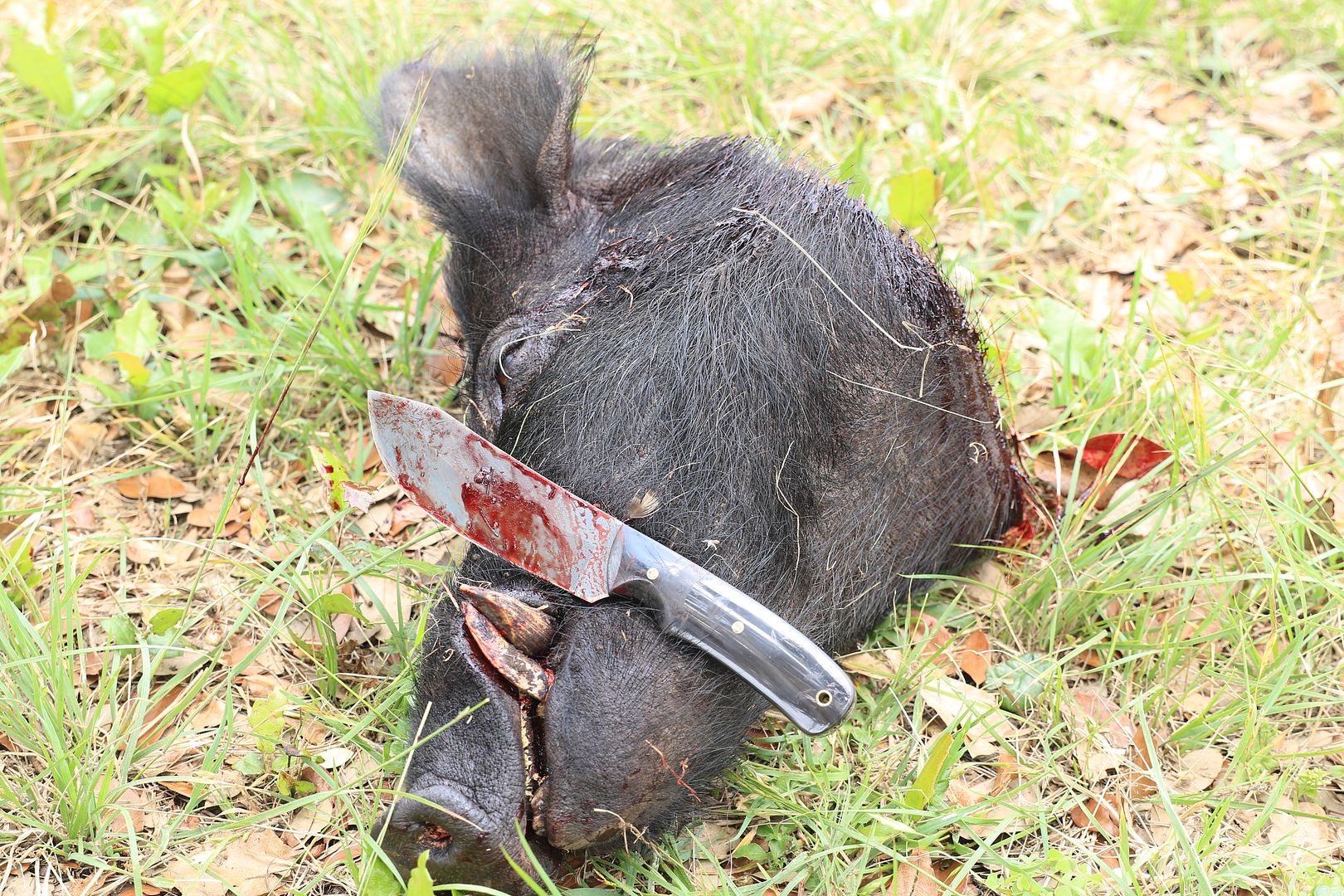 Todd Theyn Nessmuk, L6 steel, buffalo horn scales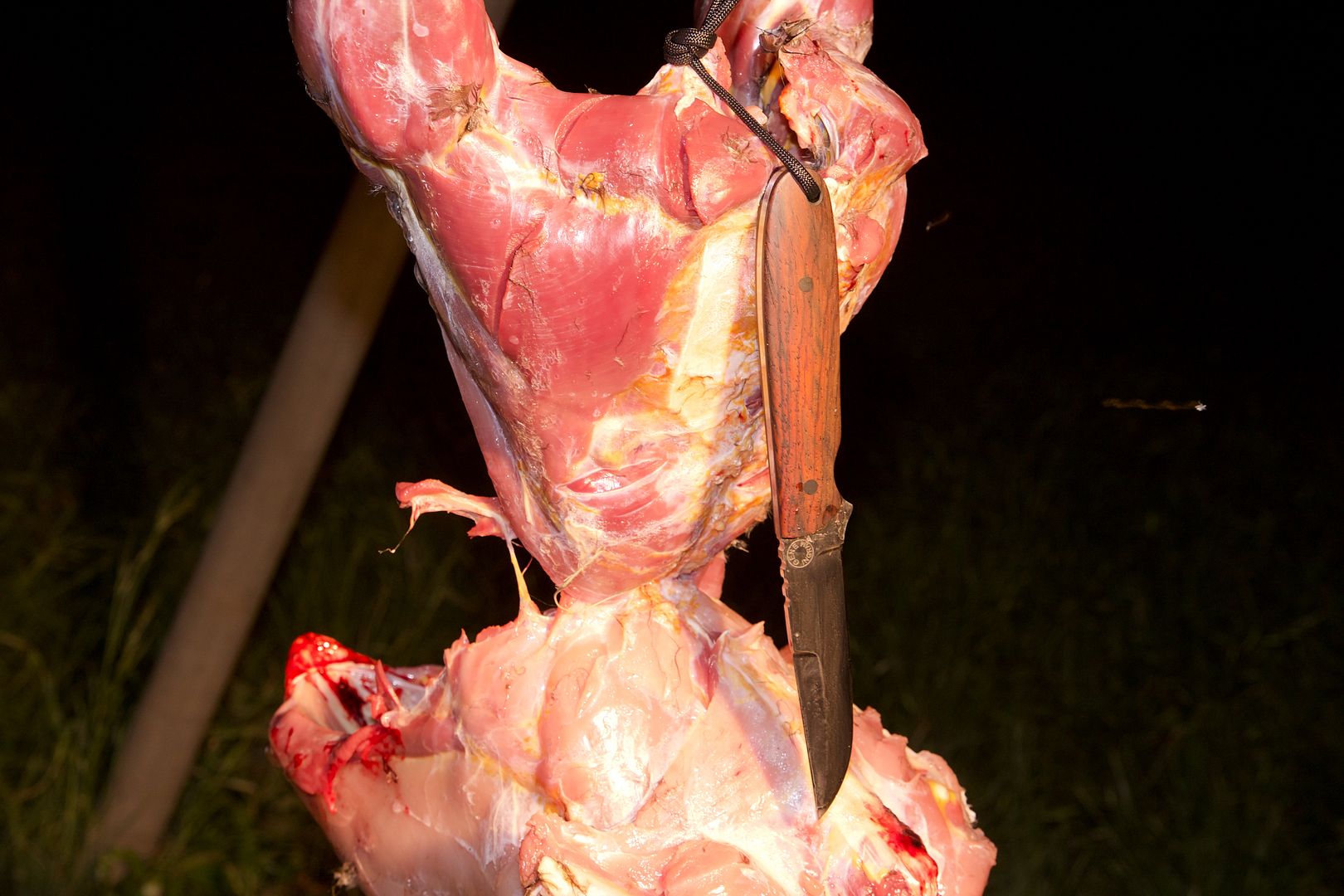 Gene Ingram "Dirk"
Ingram's interpretation of a Nessmuk, Desert Ironwood scales, A2 steel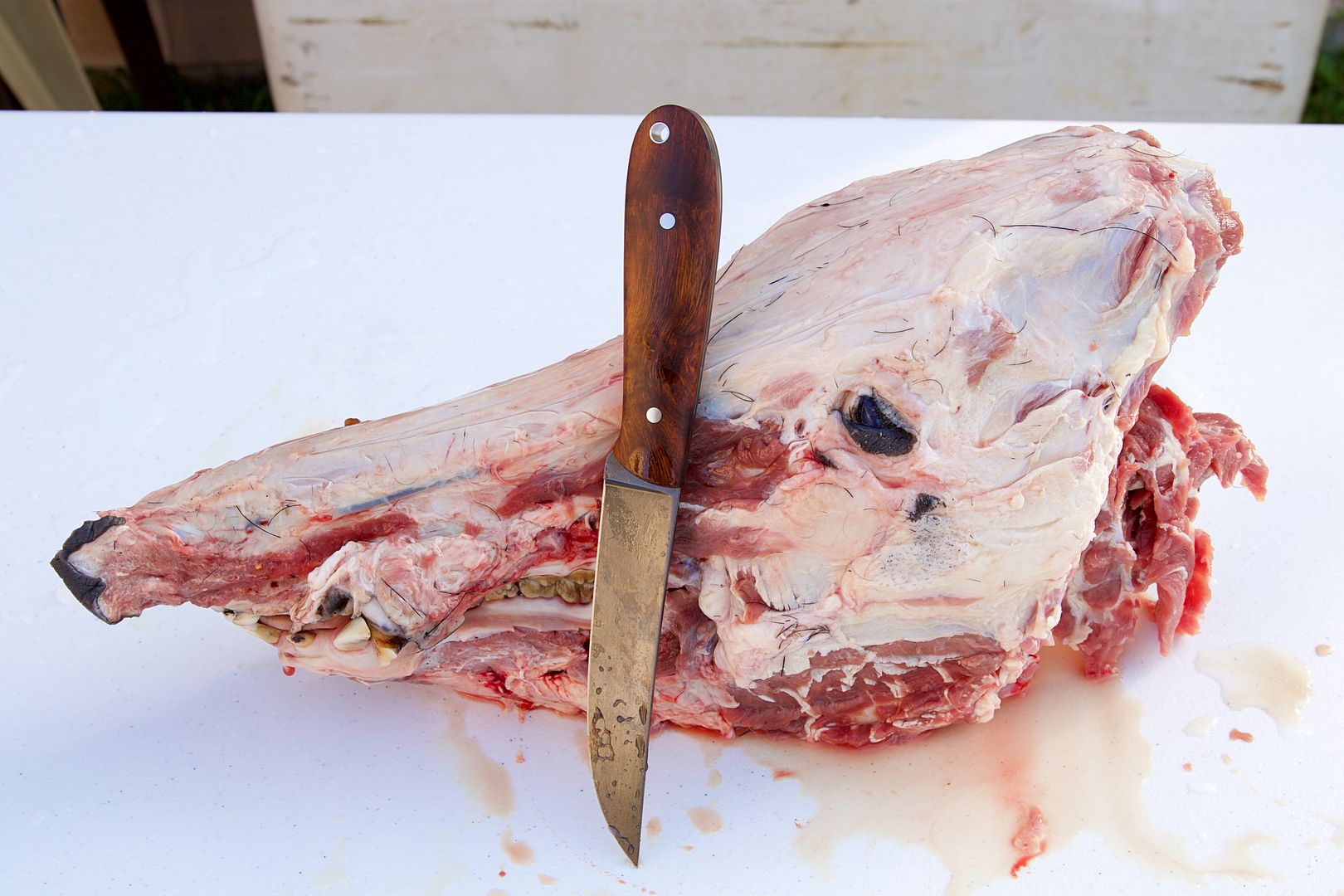 #2 of a Nessmuk pair, Ingram modified Kingfisher, Desert Ironwood and A2.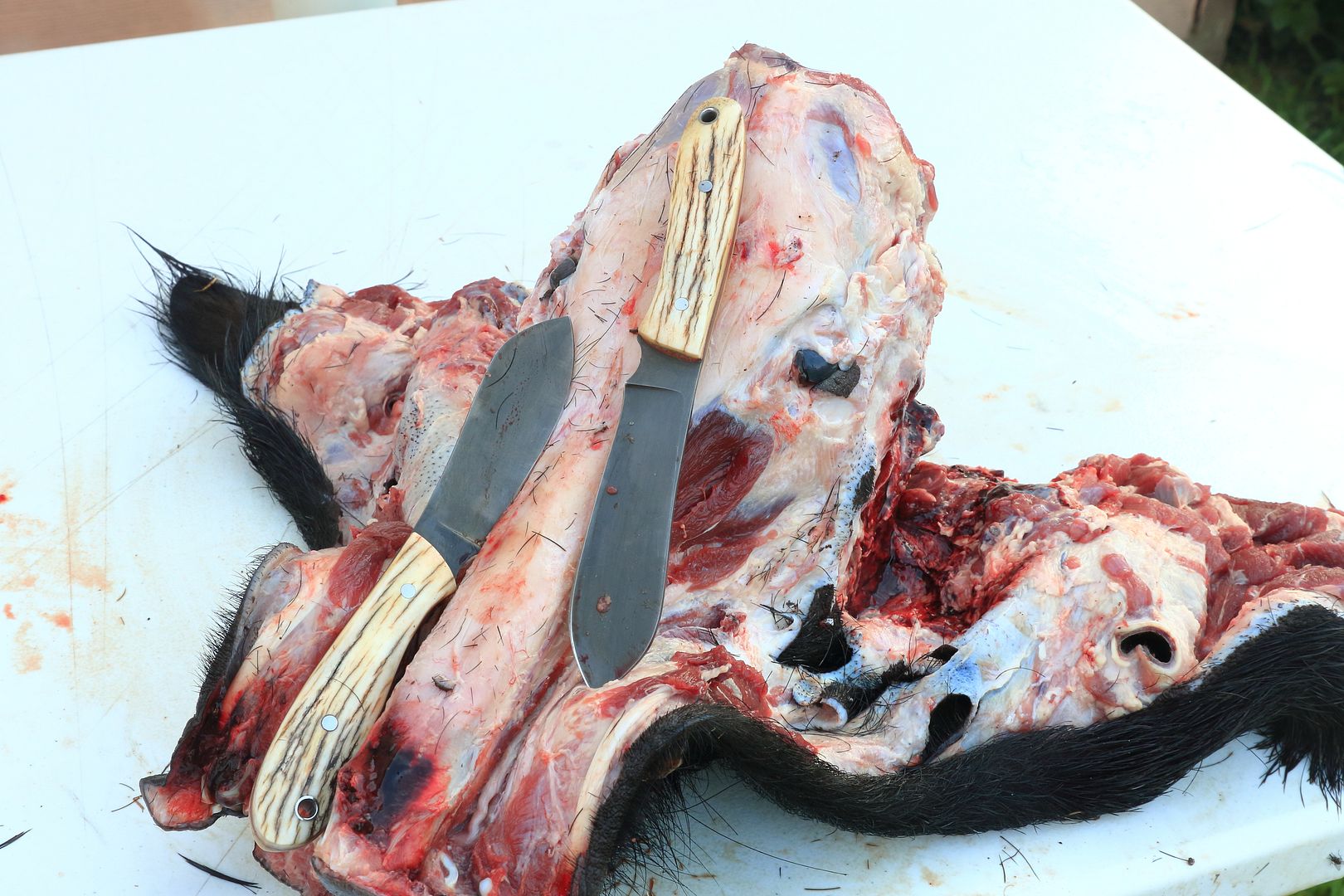 Dale Howe, Nessmuk variations, weathered elk and etched A2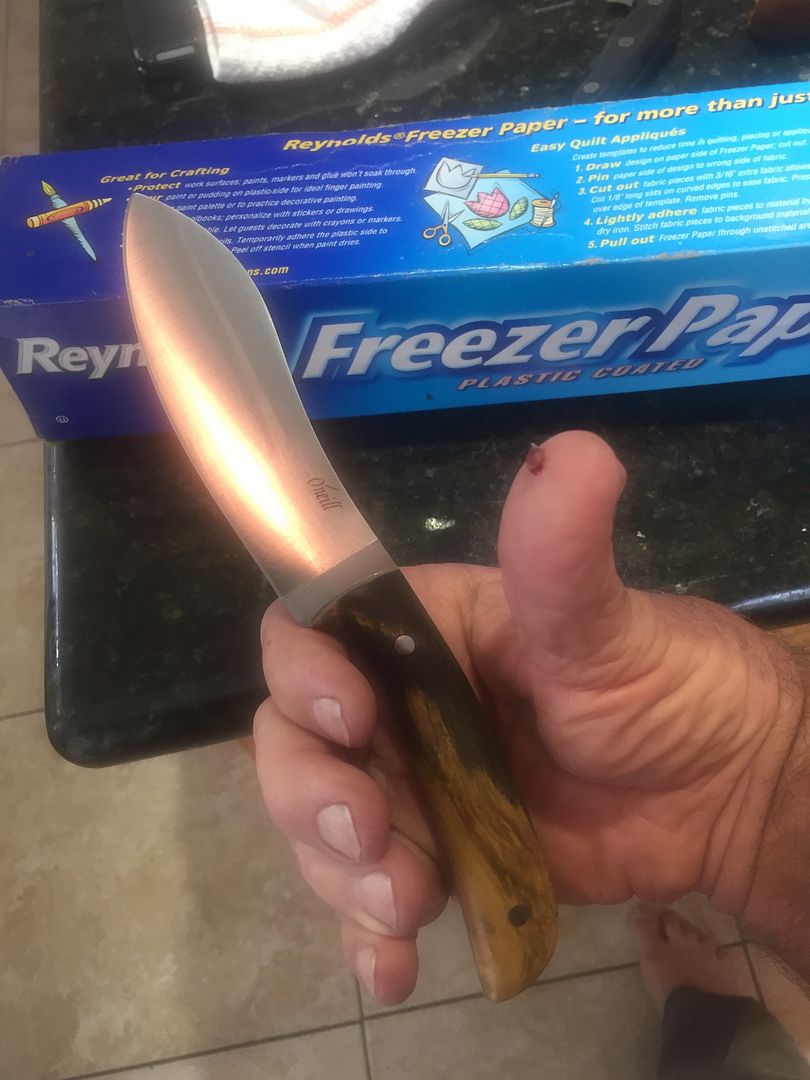 O'Neill Nessmuk, Buckeye Burl and A2
ya!
GWB
08 November 2017, 15:28
lost okie
You hear the phrase" pig sticker" all the time. Sometimes you just got to see the picture!!!!
Good work GW'
M
13 November 2017, 08:11
DCS Member
Man, Geedub has more decisions to make than I do on which pair of boxers I put on in the morning.