Depends on what you mean by "good investments"
If you mean, can you buy them new or even used and expect to resell for a profit, In my experience, no.
However if you are talking pride of ownership and the sheer pleasure of using a fine tool, that was created by the mind and hands of an artisan, many times based on a collaboration between you and he, then I for one would give a resounding yes!
Here is Rick Menefee's version of a Randall A-1 fighter.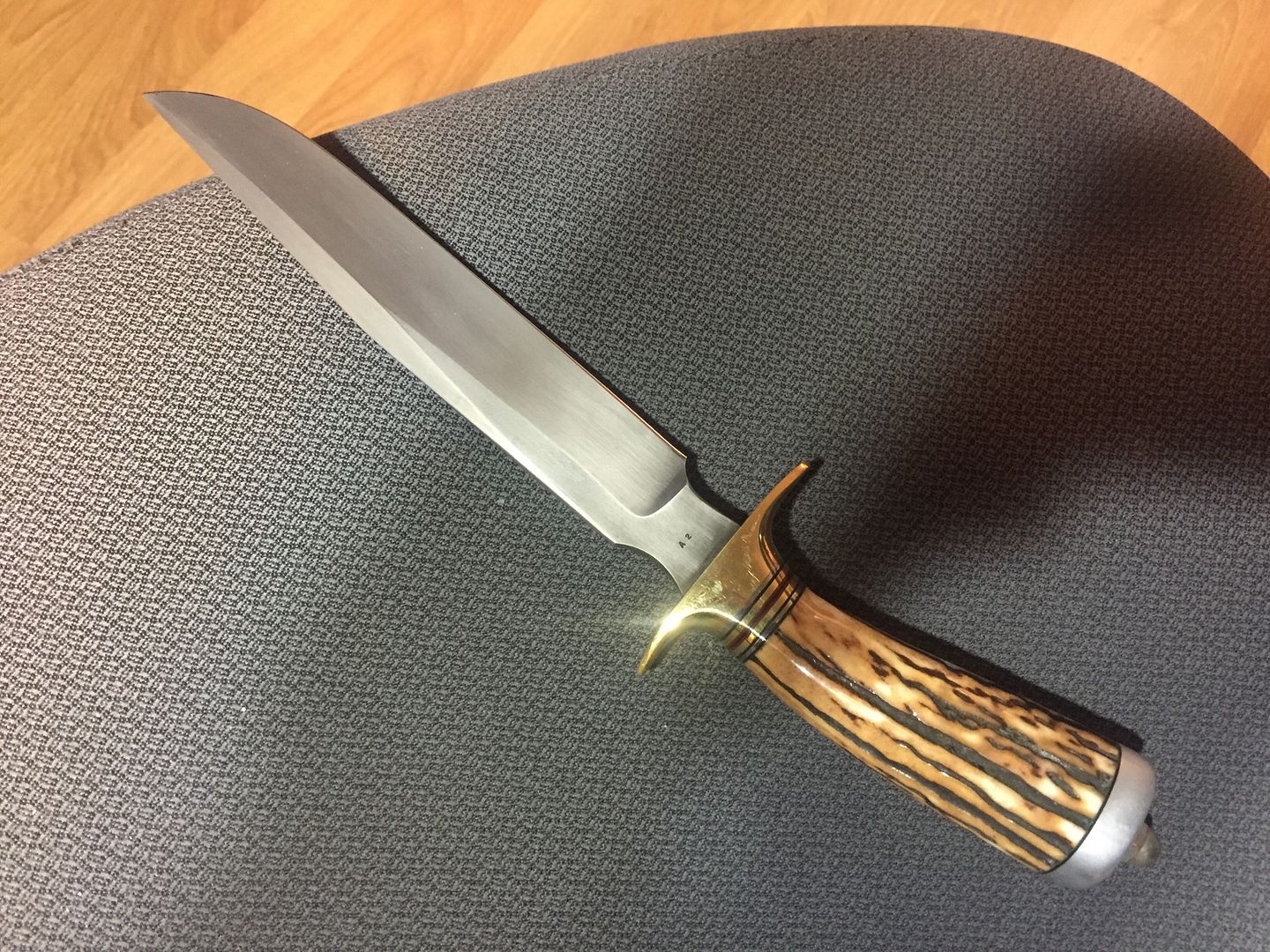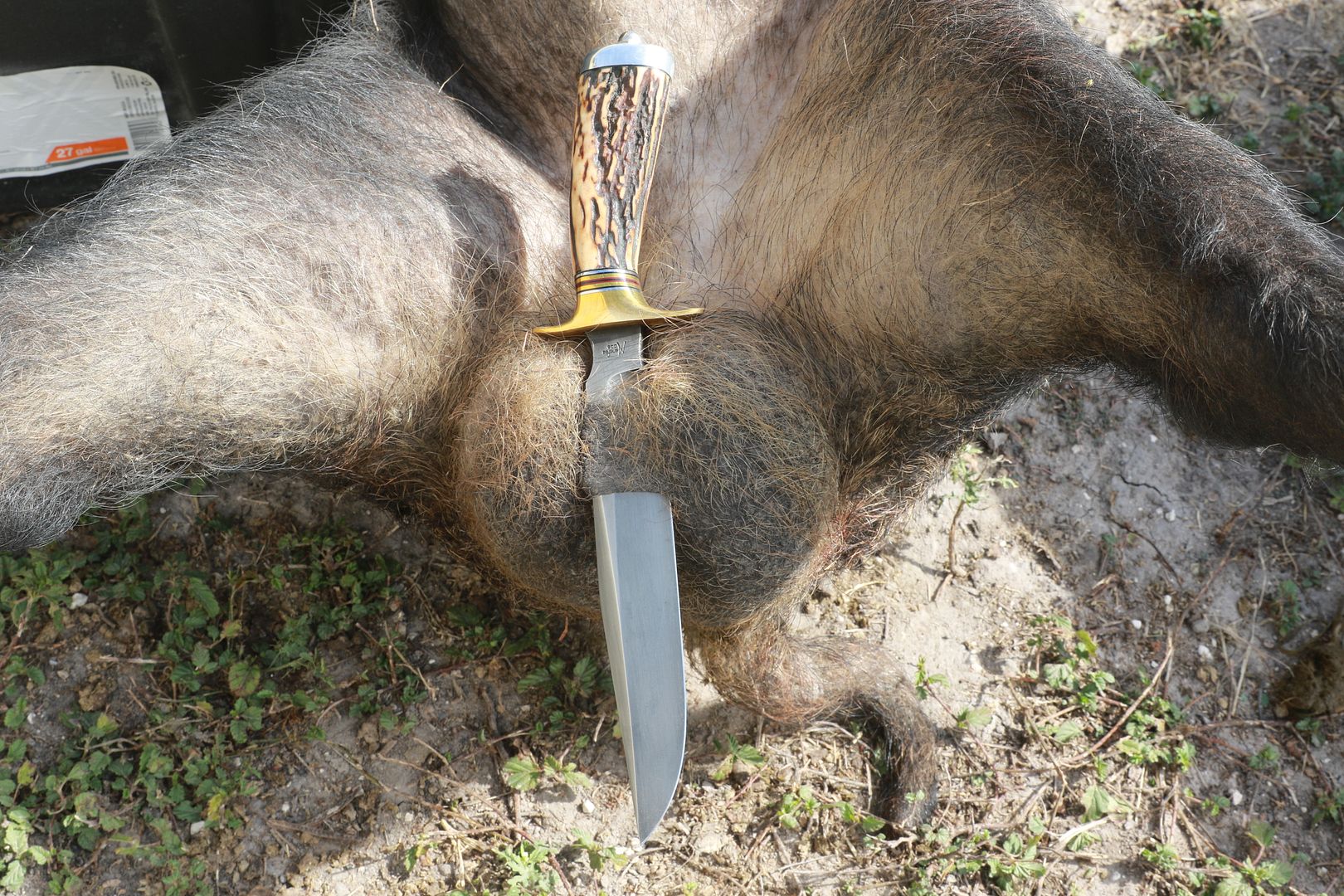 You could buy three Randall's for what this would cost, if you could even get Rick to make you one. I have about 45 to 50 of Rick's knives. He had told me he'd make me one about five years ago. It finally came about last year. I specified that I wanted A2 steel, with an etched finish and the leading edge of the spine sharpened.
Only one other knife Rick makes that I am lusting for. I would consider it to be the capstone of my Menefee collection and this one, and I may catch flack from the owner if he sees me post this picture......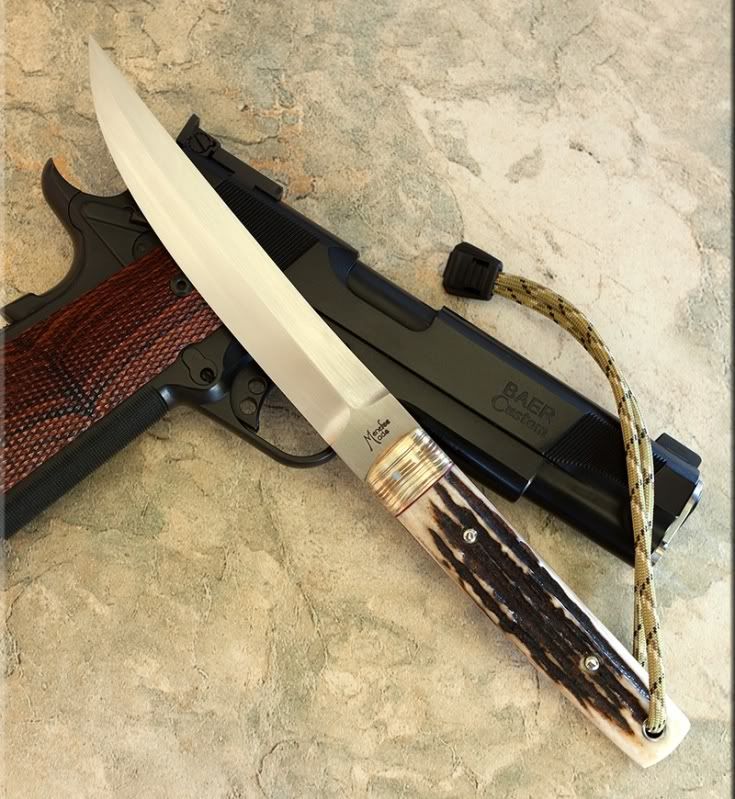 I've "commissioned" several Nessmuk sets from different makers. I contact them, tell them what I'm thinking about, ask if they would be interested and go from there.
Here is a set by Dale Howe, Howe Mountain knives, in A2, etched finish @60Rc, and weathered elk scales that the maker picked up on his Wyoming property.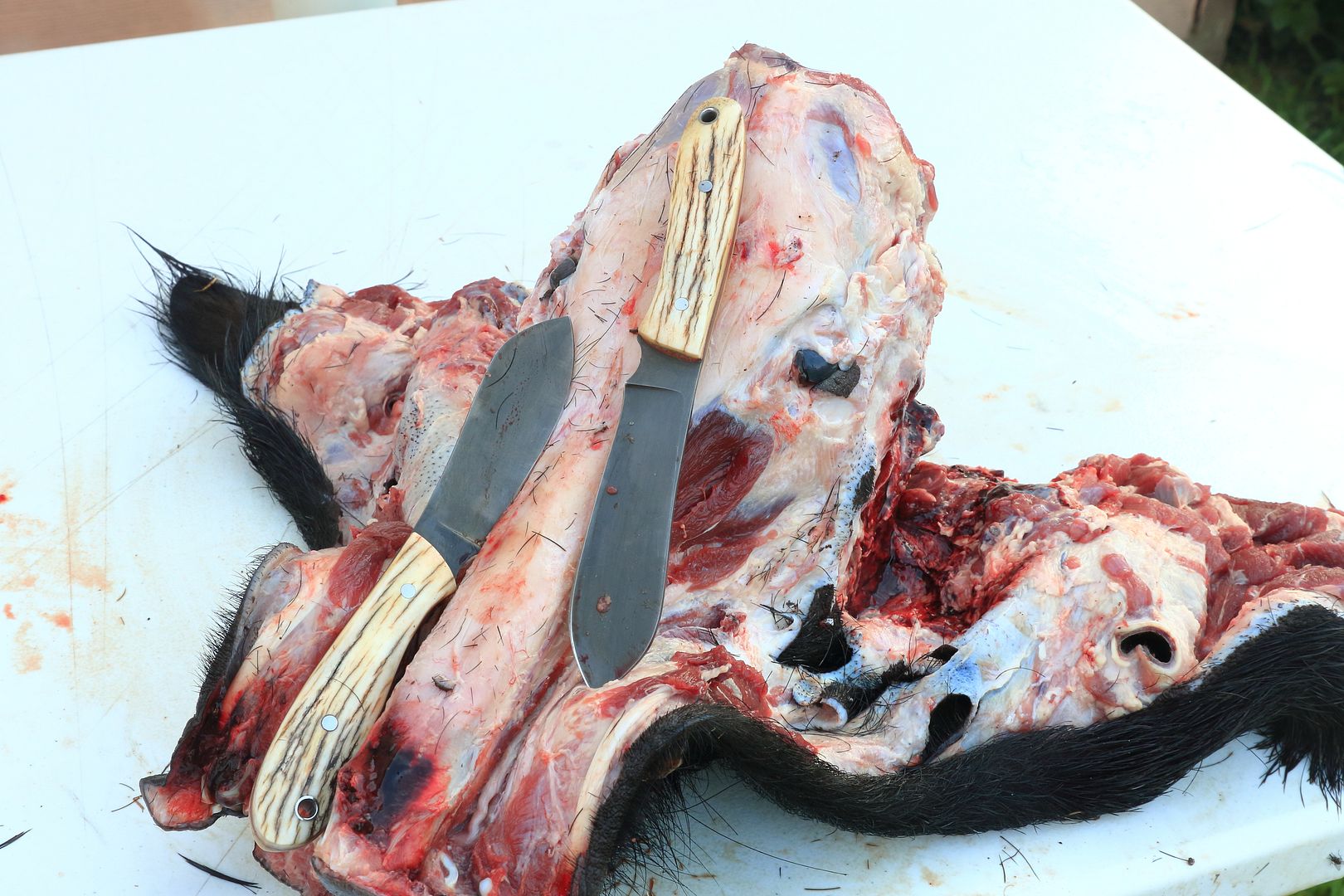 Another "Nessmuk set" by Gene Ingram. Gene has been making knives for quite a spell and typically makes smaller knives according to established patterns. I called and asked if he would be interested in fashioning set of working knives with particular emphasis on a Nessmuk style blade shape, the other could be according to his taste. I wanted the set to be of A2 steel, etched finish. I happen to like desert ironwood and he said he had some that would work. This is what he came up with......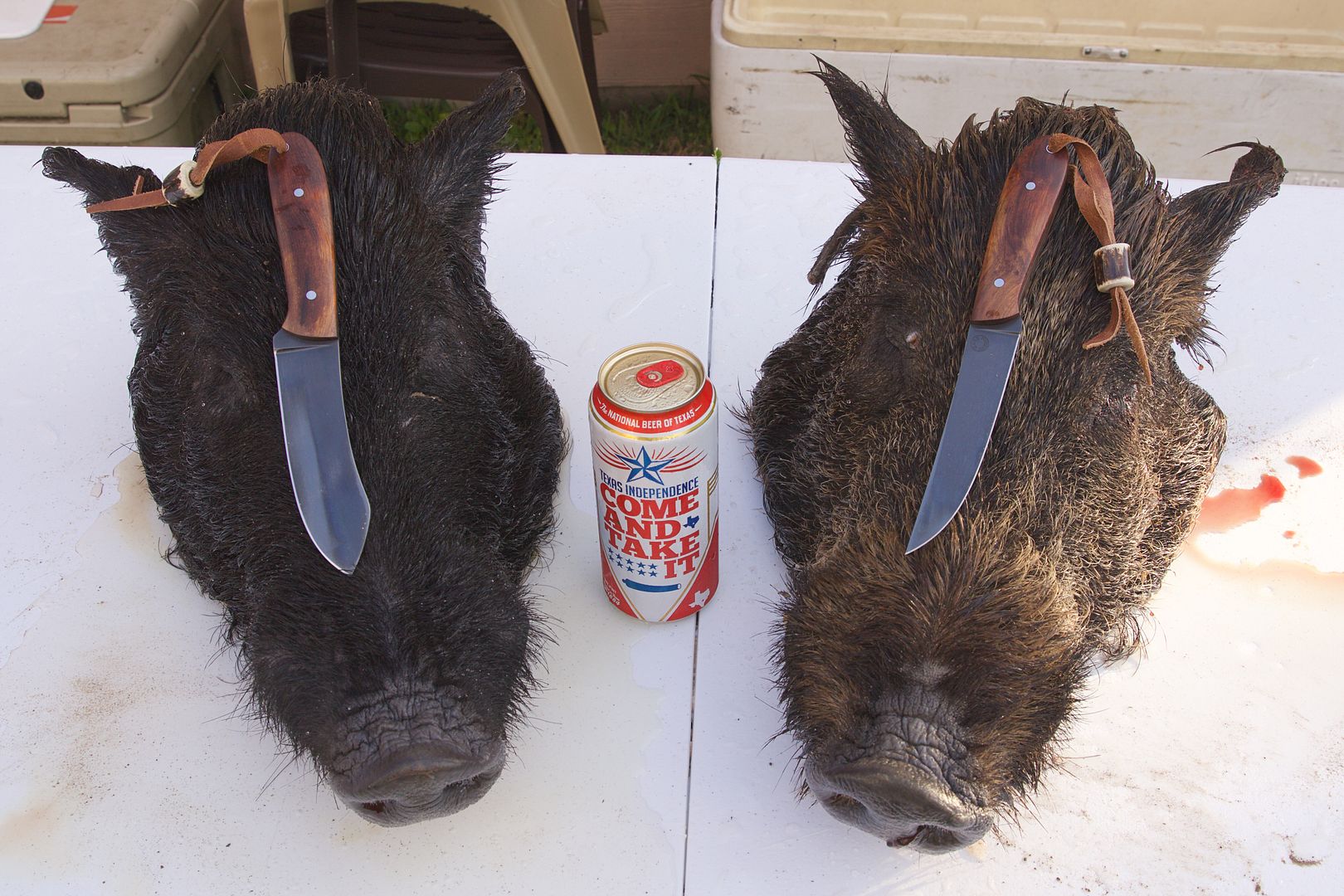 Spend much time perusing custom knives and one will hear the moniker "R.W. "Bob" Loveless. I was perusing a particular tome and happened on a picture of S.R. Johnson' "Loveless Lambs". It was a three knife set.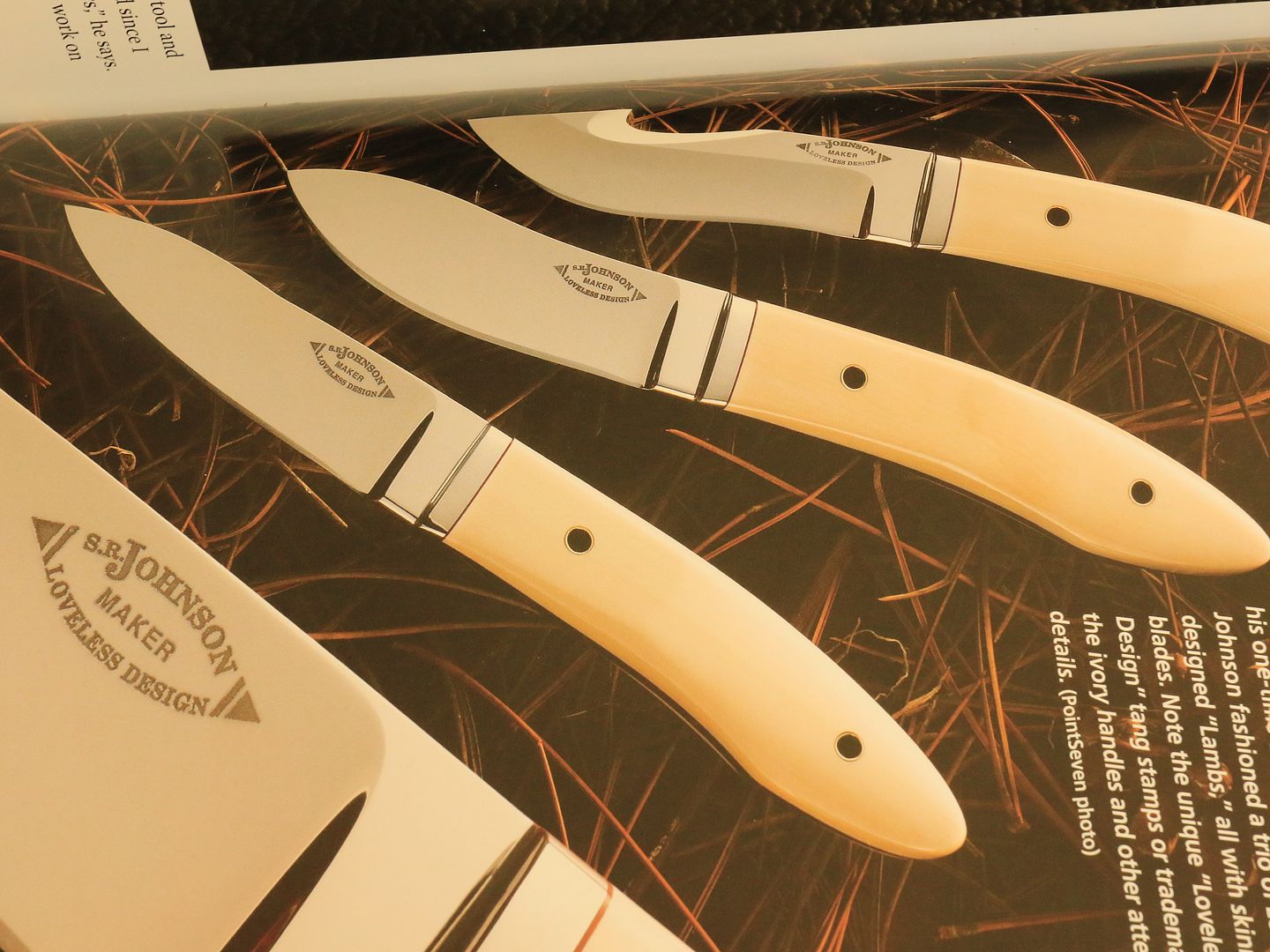 Well it seem that Mr. Johnson's lambs would set a guy back between $10-$15 Large, and that's above my pain threshold. I asked both Gene Ingram and T.K. Steingass if they would be interested in fashioning a set for me. Gene does not do bolsters. I sent him photos and we agreed to try some dyed camel bone scales.
Here is Gene's interpretation of RWL "lambs". S30V steel, dyed camel bone scales
and the TK Steingass set. White Linen Micarta, 154CPM scales, stainless furniture and black G-10 pins.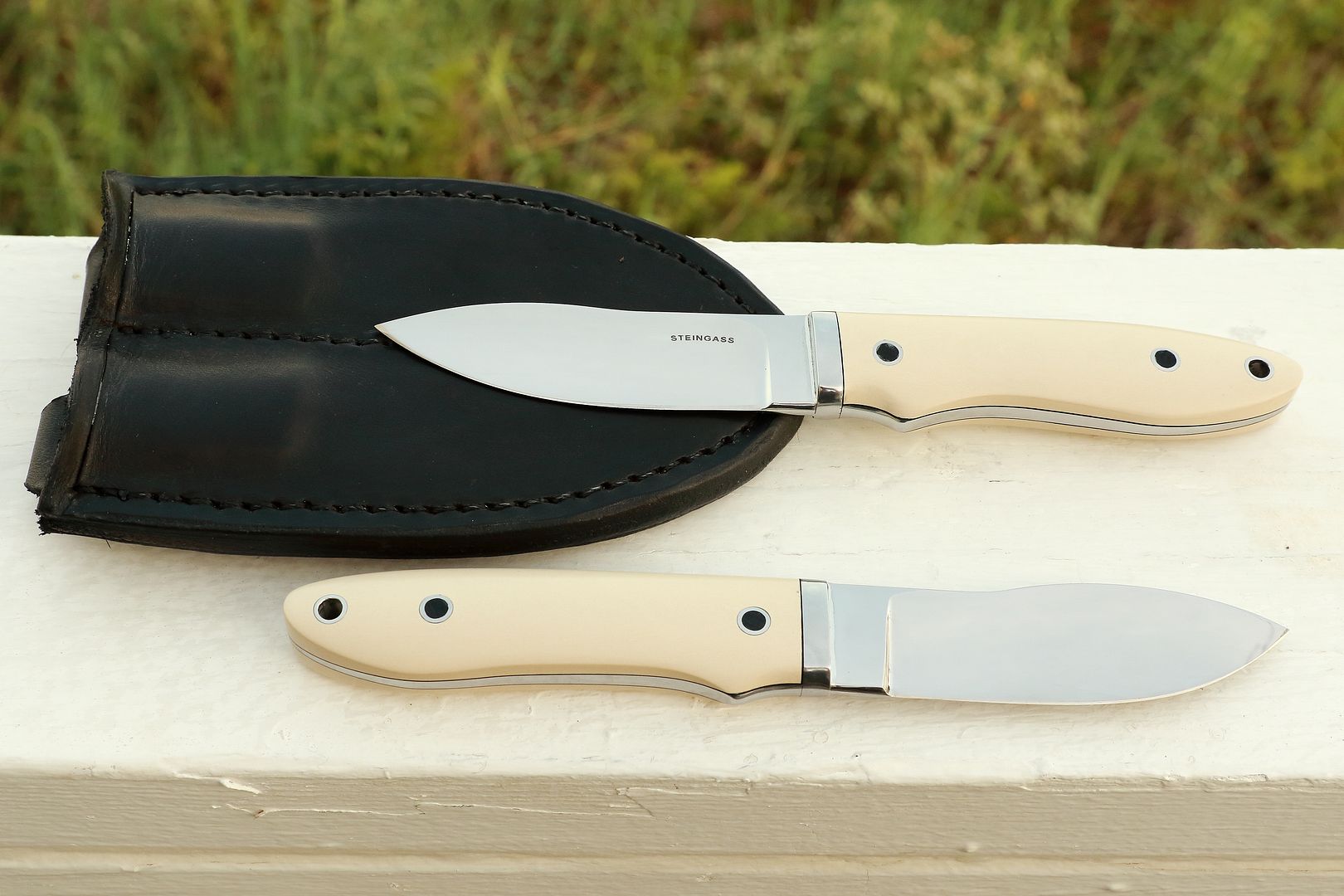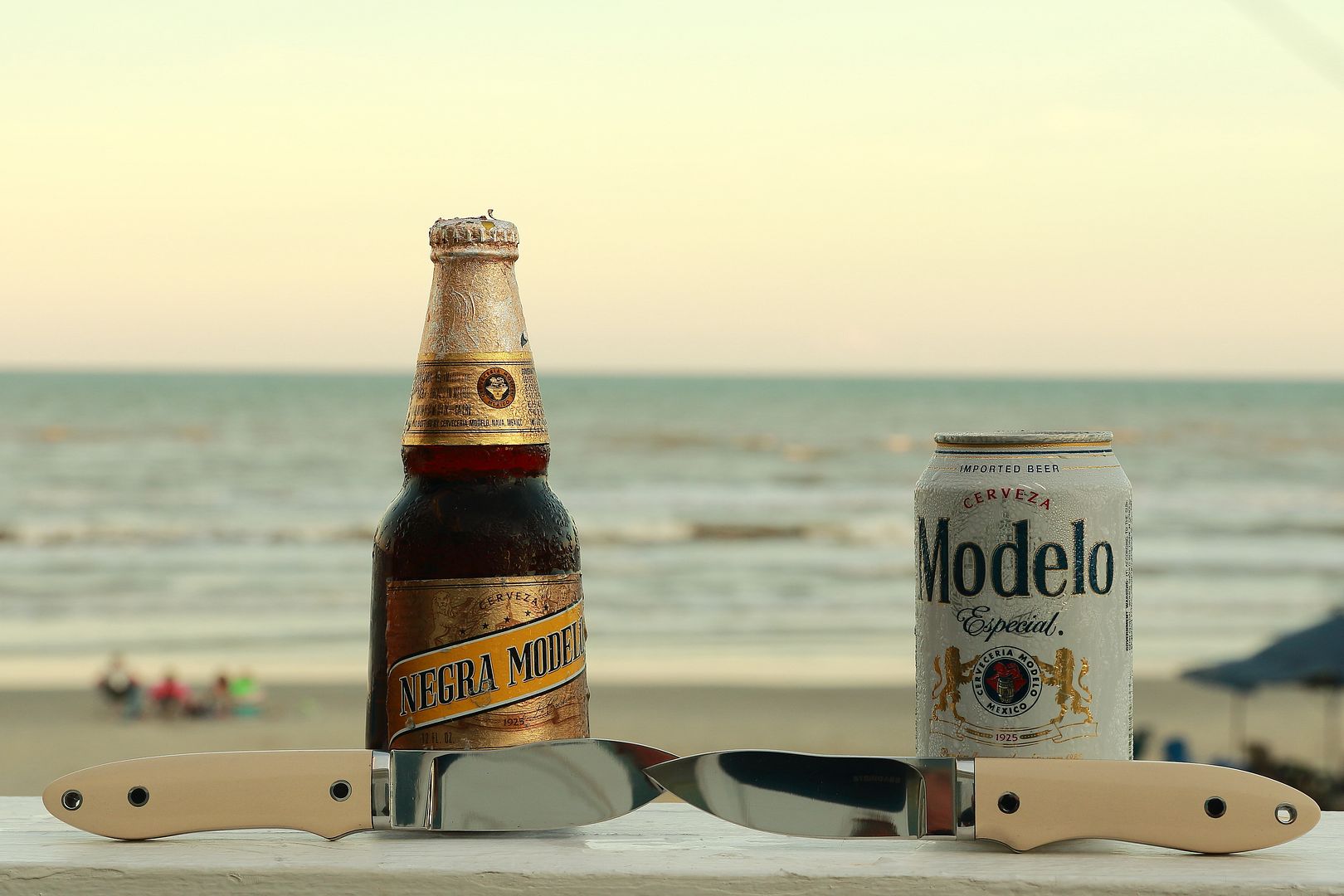 I figure I ruin the "collector value of all my customs as I use them.
Ya, I could use a $25 Forschner, and do,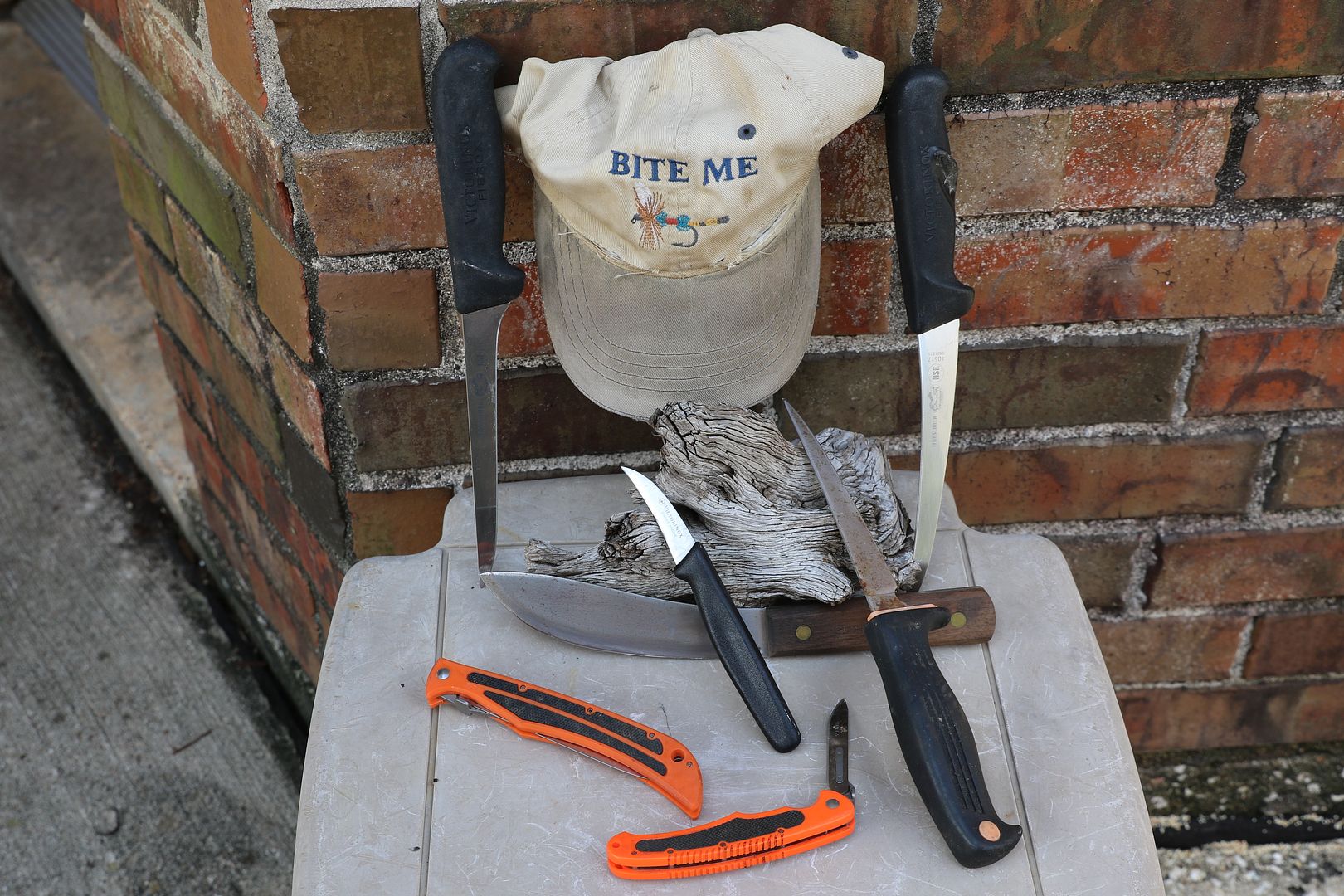 but then it's just a tool.
A couple more and I'll 1 quit.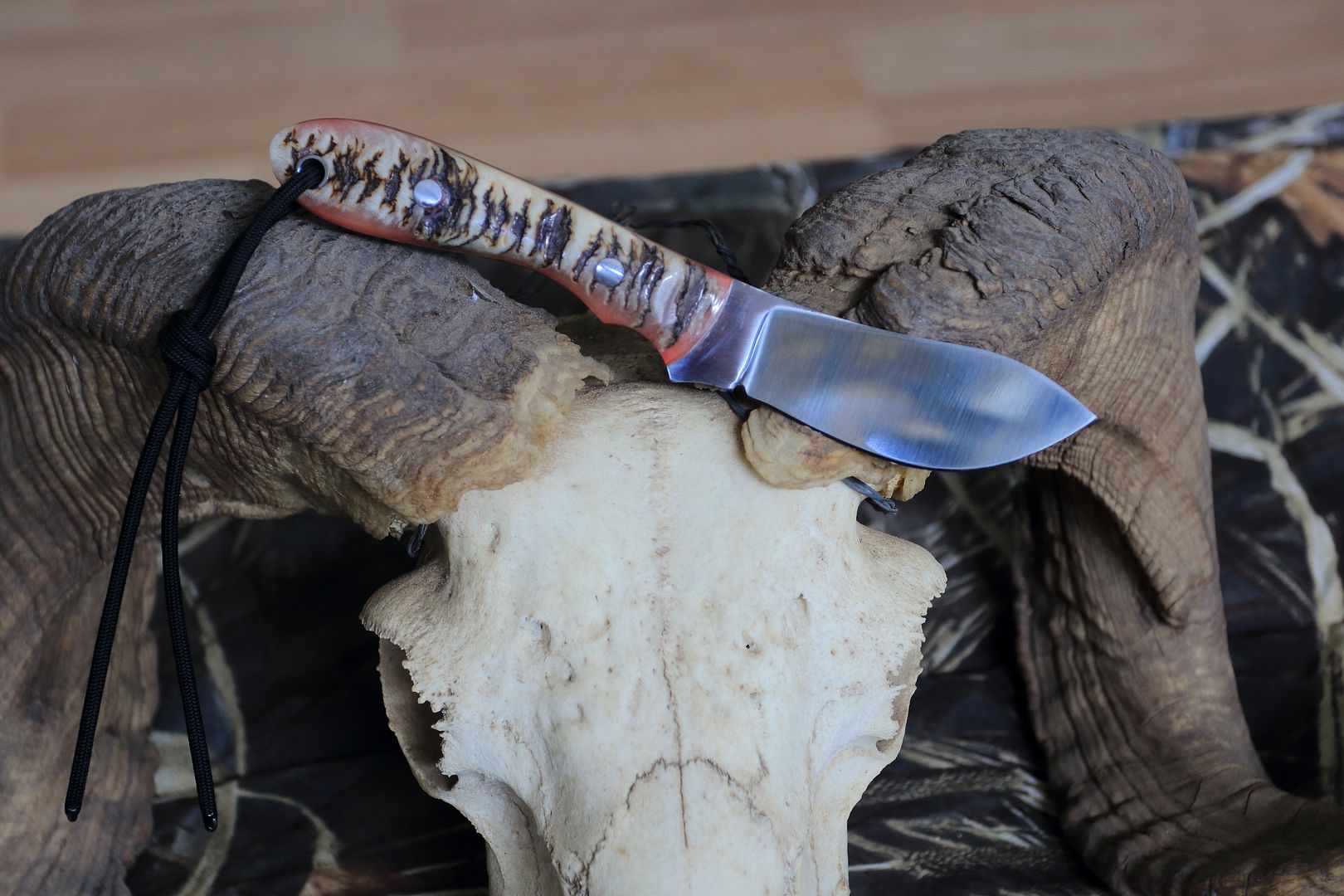 Howe Mountain "Buffalo Skinner" 3V steel and Ram's horn.
Tim Olt "Hunter", Musk Ox scales, 154CM steel.
ya!
GWB