13 April 2009, 08:46
Geedubya
A few picked up along the way
Whats the old saying, even a blind hog finds an acorn now and then. Here's several items I've rooted out over the last few years.
GWB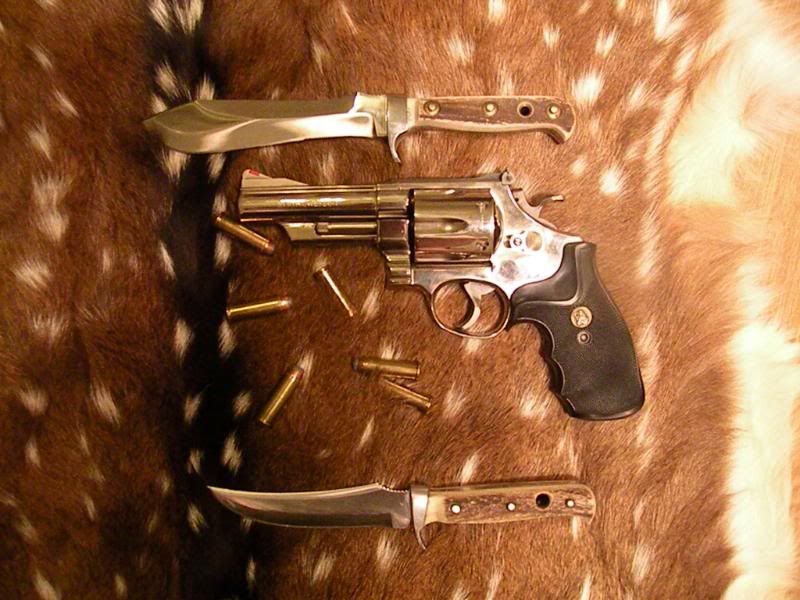 Puma skinner, white hunter, smith model 57 in 41 mag.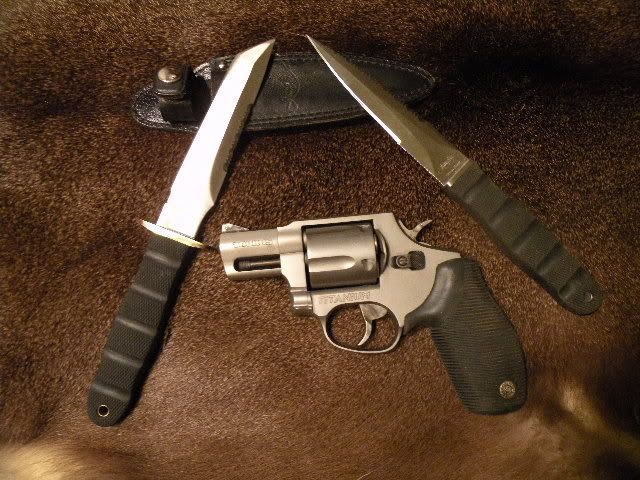 Junglee special forces, Junglee tanto, Tarus titanium 44 special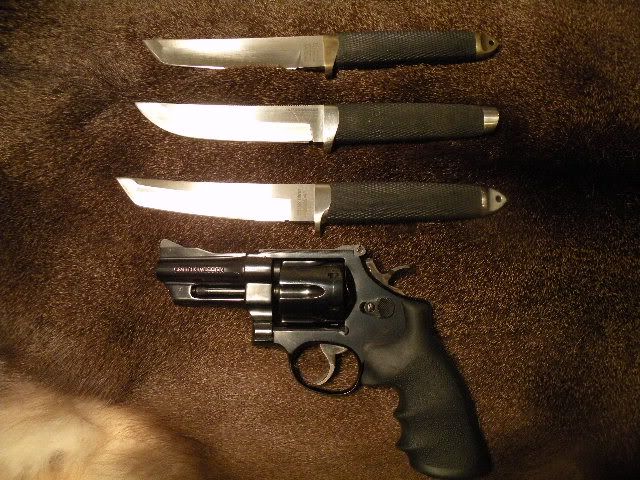 cold steel san mai master tanto, cold steel outdoorsman, cold steel san mai master tanto, smith model 27-2 - 357mag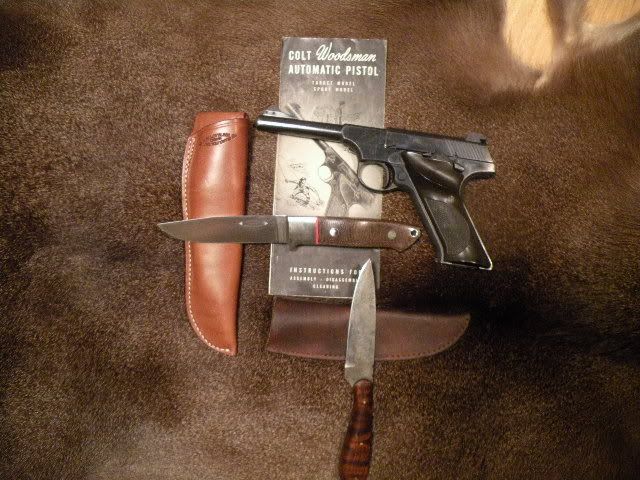 colt woodsman, R.W. Loveless Design Lone Wolf Knife, Montana Americana hand forged skinner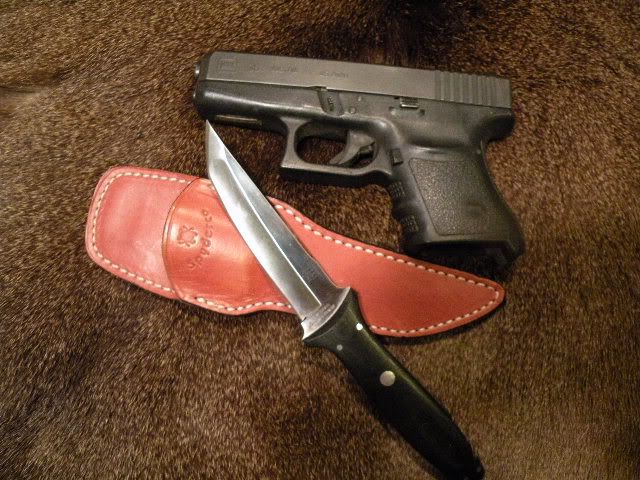 Lum design Spyderco Tanto, Glock 36 - 45acp
18 April 2009, 07:41
Fish30114
Cool pics, thanks for the share!
20 April 2009, 20:38
billinthewild
Great knives.....and a very nice Colt Woodsman.