Results - 6/15/09
416 AccRel - 400gr at 2500 FPS Max, 2400 easy
458 AccRel - 500 gr at 2400 FPS - 2300 is EASY
470 AccRel - 500 gr at 2400 FPS - 2300 is easy
500 AccRel - 535 at 2400+, 600gr at 2300+, knock off 100fps, and the brass will last a long itme.
The 416, 458, and 470 are shortened and improved 375 RUM brass, 2.55" long cases, 3.35 OAL max length. These are slightly larger capacities than the 416 rem, 458 Lott, and 470 capstick, accordingly.
The 500 is a shortened and improved 416 rigby, 2.65 case, 3.4" oal. it is more or less 130 grain of water capacity.
These have been built on Rugers, Mausers, Enfields, Weatherby, Winchesters, and Savage.
Introducing the
470 AR
or
375rum x.470 2.55"
Take the 375 rum
trim to 2.85
Form shoulder
fireform
trim to 2.55
Will fit in any standard magnum action (good thing to do with a burnt .264)
should easily match the 470 NE in a bolt gun
CHEAP brass (headstamp would cost about 15cents more for the first 2000 pieces)
Not made from the 404, as that brass is very expensive, compared!!
the length is between the RUM and the wsm, so it will have more capacity than even the lott, and will fit in model 70s, 700, savages, mausers, etc etc etc
Boomstick, it will even fit in a BLR that started as a 300 win
In fact, let's call this entire line of 2.55" rum cartridges the xxx AR.
So, next steps.
I'll draw this up and send to Dave Manson to finalize (probably today)
(What has to be done---donations welcomed!!)
order parts
$200 for a reamer and headspace gages
$185 for reloading dies
$150 barrel
$XX for an action.
Who wants one?
Jeffe
Forming 500 AR from 416 Rigby - though commerical headstamped brass is available
416 Rigby, Shortened and Die-formed, Fireform, loaded. to the right, 416 Taylor and 375HH
Peyton taylor shooting his 458 AR with remington 405s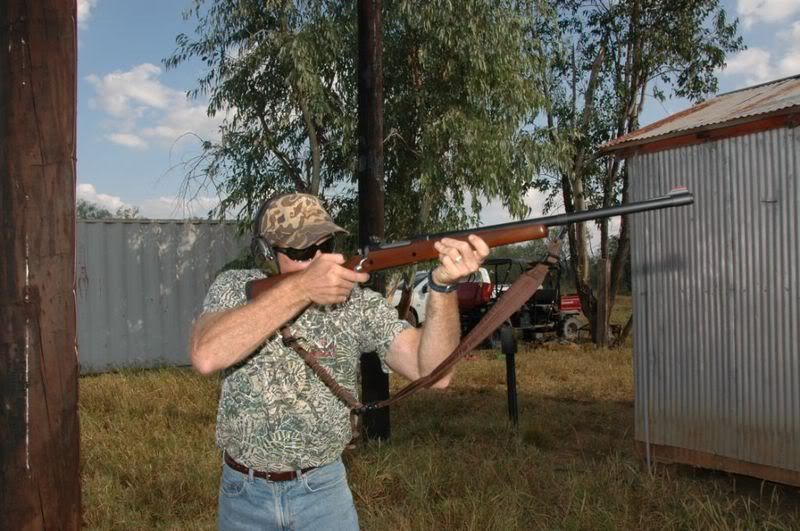 Neal Shirley, and a nice board taken with his 458 AR
Con's 458 AR
Short and Fat's 458 AR
Payton's 500 AR barreled action - Stainless Ruger and McGowen barrel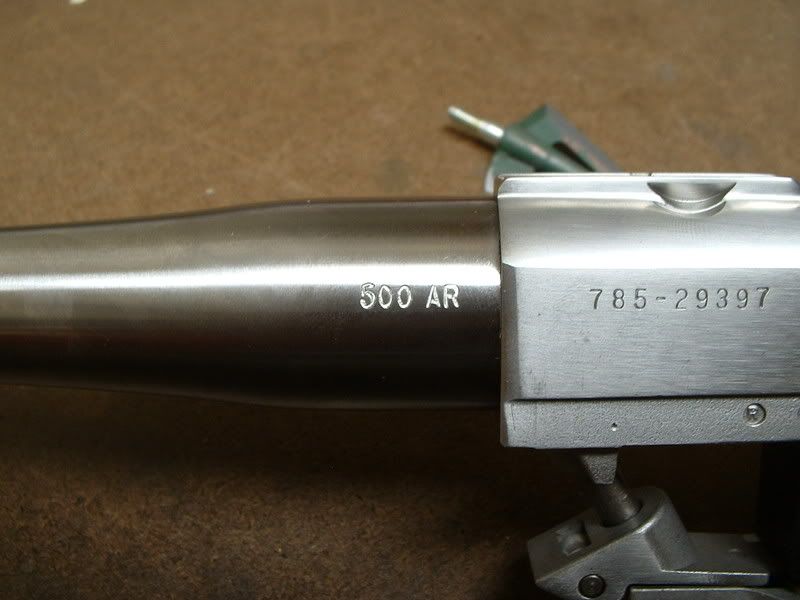 The first headstamped brass
Please ignore the obvious editing on the 458 Dies, as I sent my set to OZ .. i'll get another soon.. These have been used to make all of the formed headstamped brass, to date.
500 ar+bmg bullet 4.155 long - COULD fit in a PH action
My 470 AR
Neal's and MY 458 AR
Case Drawings