One of the other small stock I raise are a primitive breed of sheep called Soay. They are very similar to the first type of sheep domesticated by stone age humans. This is a very versatile animal. They originate from some rugged islands off Scotland.
They are smaller than most domestic sheep and are also hair sheep, meaning they do not need to be shorn. They shed their wool each spring and many people collect it for spinning. This wool is good spun which is vastly different from other hair sheep breeds as these others do not have a wool undercoat. The yarn made from soay wool is excellent and beautiful.
Soay are extremely hardy and very parasite resistant. They both browse and graze and unlike goats, they do not climb fences. They eat nasty stuff like poison ivy, invasive multiflora rose, thistles and more. Due to their size they can be maintained on small properties. Their meat is outstanding.
I will butcher two wethers this winter.
Note that ewes and rams carry horns? Sometimes polled or scurred heads show up. I prefer the horned sheep as they are great 'handlebars' when you do need to manage stock.
Rams and wethers: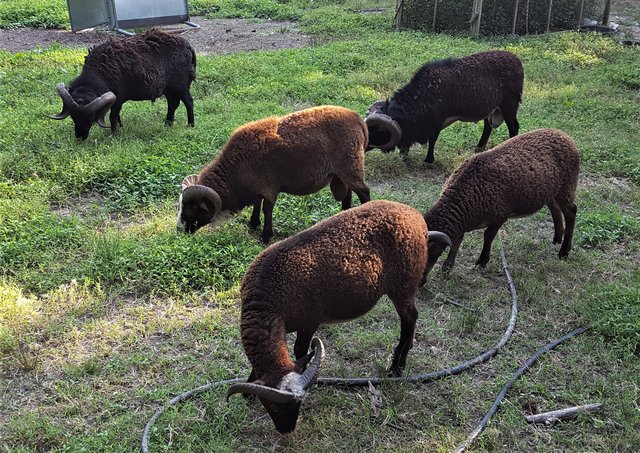 Ewes and 2020 lambs: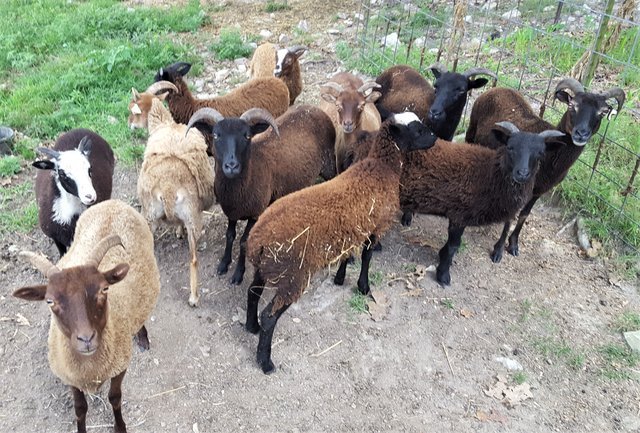 I raise mostly for meat but do collect wool and sell it. I sell off all of the female lambs every year and keep the ram lambs and wether them at about four months of age for freezer camp.
~Ann