The Accurate Reloading Forums
Squirrel tails
10 December 2018, 21:36
matt salm
Squirrel tails
I recently went on a Pheasant hunt in SD and had the pleasure of meeting two of the Sheldon's, from Sheldon's Inc (MEPPS Spinners and Mister Twister) on the hunt. I grew up in Antigo, WI where their factory is and still remember a tour through their place. Anyway, just a reminder to all you squirrel hunters, save the tails and send them into Sheldon's, they'll give you trade for product, might be a good way to stock up on some quality fishing lures. For many years they bought more than they needed, but for the last 5-10 years their supply is dwindling as what they're able to buy throughout the year is less than what they use. Mike Sheldon, the 2nd generation owner was really a pleasure to visit with, along with his son.
Anyway, thought I'd remind some of you that squirrel hunted, there is a place for your tails that might normally find their way to the trash. They mentioned they give double value for the tails that are traded for product vs. just buying.


Shoot straight, shoot often.
Matt
10 December 2018, 22:42
Aspen Hill Adventures
Also, keep in mind the tails need to be salted at the stub and dried perfectly straight.
~Ann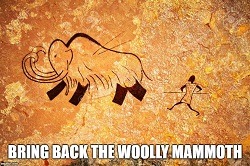 02 January 2020, 08:44
georgeld
AND they'll pay you about
a penny per tail.
George


"Gun Control is NOT about Guns'
"It's about Control!!"
Join the NRA today!"

LM: NRA, DAV, RMEF

George L. Dwight
02 January 2020, 17:07
matt salm
quote:

Originally posted by georgeld:
AND they'll pay you about
a penny per tail.

George
Not true at all.
https://www.mepps.com/squirrel-tail/
20 cents per for premium (well cared for) tails. And instead of $ if you want spinners, they'll double that in exchange for product.


Shoot straight, shoot often.
Matt
05 January 2020, 04:52
Hipshoot
Sold them some tails in the 60's and early 70's for a nickel apiece ! Sure loved my tree rat hunt in the day !
Hip
20 January 2020, 10:07
NormanConquest
About 10 years ago my Grandson was staying with his other grandpa + he was showing squirrel hunting out in the yard (Gary had M.S. + was in his wheelchair so he couldn't go far). But he showed the boy how to skin + clean it + salt the hide. He also showed him how to cook it with the same admonition that I share about if you want to kill it then you need to eat it. (within reason; but you get the point for a young man's new indocrination into mans finest sport.)


Never mistake motion for action.