The three of us got headed east out of Phoenix with all gear, fingers and toes accounted for. Dan and I had flown out of Boston's Logan, and Dan's longtime buddy Jerry had come down from Montana, and rendezvoused with us at Sky Harbor without incident. We secured the 4WD rental at the AP and set our sights on five days of hunting at the San Carlos Apache Tribe Reservation (SCATR). With the nice little variety of small game I'd seen the last trip about the high desert area we'd be hunting, in addition to the rifles we'd toted for javelina we brought scatterguns as well. The ride over is between 2 and 3 hours due east, depending on traffic, and in that time we talked hunting, plans of attack and craps strategies. For some added amusement in addition to the hunting we'd chosen to stay at the Apache Gold Casino and Resort (this last word I cannot even write with a straight face).
Several years ago I'd hunted hard for javelina in the same area for three days and came home empty-handed, despite a run-in with a pile of the hairy buggers that I stumbled into while alone in the last hour of the trip. I'd gone home frustrated but on that first trip learned a bit about the area--which at ~3000 square miles is enormous, especially by northeastern standards--and found that had I brought a shotgun along, I'd at least had gotten some side hunting in, as the quail were filthy on many of the hills, as were both cottontails and jackrabbits. Some ducks were seen too, in some of the stock tanks, so I figured that even if the javelina outsmarted me again, at least I'd enjoy the hunt and have some fun potting small critters. The high desert is amazingly beautiful--and so foreign to my native New England on every level--that simply stomping around and taking in the place in and of itself is quite enjoyable. Add some small game gunning, chasing hairy, tusked little desert denizens about, and maybe have some luck at the casino, well, what's not to like? Although I was determined to settle the score this time around, the weather Gods had me rather concerned, as the past two weeks had seen very heavy precipitation, including considerable snowfall in the area. It occurred to me that many of the routes I travelled on the first trip would be impassable, but we'd do what we could. C'est la vie, non?
We hurried along the highway as best we could to try to make good time, as we needed to get Dan and Jerry their small game tags before the F&G office closed, as they were told that they were not allowed to purchase them over the phone. This despite the fact that had I already done just that. When I got my tags in the mail however, I saw that they had botched the dates on my small game tag anyway, so I too needed to get that straightened out. A note about that: while trying to remain kind, I can't help but share my sneaking suspicion that a large percentage of the local population on the reservation suffers from the effects of mild to severe fetal alcohol syndrome. Seriously. It was both truly amazing and sad to see how many folks we dealt with that literally lacked the basic ability to conduct simple reasoning and single digit mathematics. It's shocking and a pity, really, but more on that later.
Other than a stretch of highway that had ten miles of a single lane back up that had no reason to be, we got to the wildlife HQ in San Carlos without much trouble. En route, we discovered some prepackaged culinary joys, and somehow we managed to get there in one piece, despite Dan's frightening propensity for driving with two wheels occasionally on the opposite side of the highway. But then I understand that properly slathering the salsa to achieve maximum saturation on the chicharron/deep fried pork rinds is important stuff, so all good.
Inside the HQ they had some mounts of some very impressive big bull elk, coatimundi and cougar as well as some other local desert denizens. In short order (read as ten minutes of standing around in front of him waiting to have him ask us if we needed any assistance) we were waited on by the service attendant. What we needed to do was pretty simple: buy two small game tags, get dates on one small game tag changed, and buy three waterfowl tags. We were the only three customers in the place, yet those tasks took a solid hour for the gent behind the counter to figure out. It took ten minutes to get across to the fellow that the sum of 50, 50, 50 and 60 does not equal 220. I exaggerate not a whit when I tell you he made a big deal of all of (total of four integers ending in zero) the numbers being a mind-bogglingly confusing, head exploding, consternation causing mess, and that he needed to get out some paper and pen to work through it. After that didn't work out so well (again, not kidding), he had to resort to using his trusty calculator. It was something of a challenge to not let out a frustrated scream, but we managed to remain polite while the rusty gears ground, the pistons with the cracked rings clunked and wheels spun in the mud on the guy's head. Finally, after one of the boys somehow halfway convinced him that we were right in our math and not trying to run a three card Monty-esque hustle on him, they got the small game tags and we got our waterfowl tags. The last task for him to tackle was to get my dates changed. Rather than go through the 'technical nightmare' of simply printing out a new one, the guy grabbed my tag and proceeded to furiously cross the incorrect dates out with a magic marker. It seemed like he really hated those damned dates. He then scrawled the new dates in by hand next to the mess he'd made of my tag, and with a great look of satisfaction on a job well done, proclaimed "OK, all set!" My, how very…unofficial looking. The handwritten numbers were basically illegible, but I decided I'd better take my chances with any game wardens, as I had a feeling that arguing that he really needed to give me a new one wasn't going to get me anywhere. We thanked him for his professional help and went on our way.
The way we planned to hunt was thus: seek out and chase waterfowl and small game for two days, scouting for javelina activity as we went about our travels. We'd then switch over to javelina on day three, and if successful with them before our departure, continue to hunt small game until we were done. If I had lots of free time after filling all my tags and had my fill, I thought I might see about going to the site where my dad and 4 other members of my family were imprisoned by their own country at the Gila River WRC/Internment Camp, which was only a short drive south of us, but hunting was my priority. I decided before I even arrived that if in the first couple of days we didn't see much javelina sign I'd take my chances and hire a local guide. I didn't mind parting with a little money if I couldn't get it done on my own. Plus, I thought it'd be nice to talk with someone who grew up there and really knew the area. Sometimes it's all about the local knowledge, especially if game is hard to find. I enjoy the challenge of trying new stuff on traveling hunts on my own, just to see how well I can do trying to freelance, but that said I have failed more than once, and wished I'd hired a guide at least for the first day or two. I know if someone wanted to get into, say, prime eider, early season teal or woodies and came to my area in the North Shore of MA blind, with only a few days to spare to try to figure where and how to gun the birds they were after, they could easily spend the entire time looking high and low before even finding a decent spot to try to figure out the game, and in MA we're talking a few hundred square miles here, not a few thousand, as in AZ.
We departed the F&W HQ and got checked into the nearby Best Western at the casino. The rooms were about on par with what you'd expect from a Best Western caliber accommodation, i.e., exceptionally crappy but short loot and convenient to the highway. We set out to do a bit of scouting before losing light for our first day in the field. We found a local lake that had some birds on it, and even though it began to pour rain, figured we'd ease in to the hunting by trying that spot in the morning. With neither decoys, proper means to retrieve birds (the lake/reservoir was deep a step off the bank—don't ask me how I know this) or any idea what morning flight there'd be, we decided to simply roll with the punches. As darkness fell on us we decided to call it for the day, and pointed the rental back the way we came with plans to eat, drink and be merry back at the casino. The plan sort of worked out.
We ate (the 'food' at the casino buffet was profoundly horrid, truly, even by halls of death award winning buffet standards), we drank (the lads took it easy like reasonably mature adults but I ended up somehow getting positively stinking sheetfaced--first casino I've been where there are no free drinks, BTW, so there's an interesting puzzle) and ultimately slept the sleep of the comatose after somehow making it back to the right room. It may have been the room number that helped: it was 151. As in Bacardi 151. Co-inky-dink? I think not. Alas, I'm blaming it on the elevation change and severe jet lag (yes jag lag can be extreme even in two hour time differences, I assure you). Anyway, in the process of recovery (getting back to something resembling a humanoid from bastard relative of something approximating the lumpfish takes time) I missed the first day's morning duck hunt; shame on me.
I was told by Dan that I was asked to get up before he left, but after inquiring about weather and learning it was raining heavily I slurred something at him that sounded like 'duck that'. So, not quite sure about the merry part, though I am reasonably certain I accomplished that mission too, as on subsequent nights in my wanderings about the casino I felt like I was being eyed suspiciously by surly pitbosses and could swear on several occasions I heard hushed, excited whispers from scowling folks who moved out of the way by an extra three feet as I moved through the throngs deadest on gambling away their trailer payments at the penny slots …But then perhaps that's an Apache greeting of sorts, I dunno'. Looking on ye olde bright side (the kid can find one even when things are downright grim) , at least I won enough money that night at the blackjack table to pay for both the room and my end of the rental car for the week, with money left over. At some point while undressing to take a shower(yes, I passed out with all my clothes on, shoes included) I hauled out of my pocket what I thought was maybe part of my shriveled and badly abused liver I somehow regurgitated then stowed, but turned out to be a fat wad of 20s and some chips. Hey, first thing you know Ole Jed's a millionaire!
When the lads returned I was informed that Jerry had dumped a bull canvasback and a pair of blue winged teal. I wanted to cry, as we really get neither in MA and both are on my 'must have' list, but hey, tomorrow's another day and all in all it wasn't a very productive outing for them. I'll do it, but since standing in the cold, pouring rain hunting anywhere isn't exactly my idea of a good time, it made taking my medicine like a man (medicine man?) a little easier to swallow and I just filed it under 'things I don't like to admit' subfolder. That afternoon, we headed out to see about quail, small furry critters and scouting.
In the interest of brevity I'll try to summarize the next couple of days. Basically, we collectively killed a number of ducks, jacks, cottontails and quail. We saw some areas with javelina sign, but did not spot any of the animals that made the tracks. In conversations with other hunters we learned that the quail numbers had all but crashed, but that the javelina population was in decent shape. We had a lovely impromptu critter roast on the banks of a river after a long day. We found that the one area I was familiar with and knew held javelina prior was inaccessible due to washed out roads. We hiked up and down innumerable draws and a canyon or two. We drank, ate some very simple and very good Mexican food and gambled. We had a few laughs and enjoyed the scenery.
Fast forward to opening day for javelina (rifle). I stayed with my plan to hire a guide, who I had spoken to at the casino at length (noting that he wasn't drunk at any time I saw him--unlike yours truly--was intelligent and seemed honest, knowledgeable and respectful) while Jerry and Dan opted to do their own thing. Dan dropped me off to meet the guide before first light and headed back. The guide, a truly good Dude (I mean that literally; his name is Dude), was right on time, and he and I set out in his wee truck to see what we could do.
Now, I had chosen to bring my 7mm RM for javelina for a couple of reasons, but mainly because with it, I could shoot long; far longer than what I could do with my second choice (my trusty 1953 Winchester '94 in .30-30), or my third, a 12 bore loaded with #4 buck. This decision was tricky and I pondered on it considerably, but one I'd hedged my bets on bringing the big 7. I was worried that if the scenario was one where glassing and stalking failed, and taking a poke out past 150 yards was my only option, I'd not want to be flinging any hail Marys with iron sights, and obviously cutting loose with a load of shot at that range is nonsensical. Perhaps most importantly, I shoot the model 70 well, am confident in it and to date nothing I've put the lead to with it has lived to tell the tale. So, on the way to the guide's first area, he explained that he'd done very well during bow season with his calling, and that's what he had planned for the first day in one of his productive spots. He basically broke down how it was supposed to work out, which goes like this: just at first light we silently sneak up into a likely area where the javelina sign is thick. We then get situated and just as the sun begins its ascent the guide starts wailing away on the call, doing his level best to sound just like what you'd imagine a terrified piglet sounds like as he's being eaten alive by something hungry, sinister and sharp of tooth. He explained that with the right conditions, what's supposed to happen is that a ballsy and aggressive boar (or more) will don his piggy superhero cape and come hauling hams toward the sound, looking to rescue one of his own and prepared to fight and do some damage. I wasn't exactly skeptical, and it sounded like it'd be good for a right solid adrenaline rush, but I guess I just wasn't prepared to really see it happen exactly as he'd explained. Well, it did.
We got set up in a tiny open area just a few feet from the lip of a ridge above a thick tangle of mesquite, cacti and brush that packed a draw. You could see down the sides of the depression, despite its fairly thick vegetation, but not at all into the jungle some 50 yards away and 15 yards down. After perhaps 10 seconds of his calling, with me enjoying the new type of hunting technique I'd never seen, my trusty guide got wide-eyed, and took his mouth off the call for a split second to say, 'get ready; one's coming fast!'. I peered over the edge, straining to see any sign of what I could not, but then very clearly, heard brush crashing loudly below, with the sound clearly coming directly for our position. I'm sure my mouth dropped open in disbelief. In all truth I simply was not prepared to see the bundle of piggy hatred come busting on out of the shadowy brush that way, like he was blasted from the bore of a hot cannon. The bristle-coated wee freight train with honed tusks came up the draw dead for us, grunting away as he bounded up the ridge searching for something to slash at. His speed was much faster than any man can sprint, I'm sure. As I flicked off the safety and got to a knee prepared to repel all boarders (boar-ders indeed!) I was dismayed (OK, horrified is probably more accurate) to note that from my kneeling position I could no longer see down the ridge. FARK! Worse, as I tucked my head in to sight down the scope at where I thought he'd breach the top of the berm, saw that even cranked down to lowest power my view in the scope was filled by nothing but branches and blur. The scope was about as useful as a kaleidoscope strapped to my rifle in that situation, really, though not surprising when you're trying to look at something less than ten feet in front of you. To make things even sillier, I noted my trusty and fearless guide had suddenly backpedaled away from me to get himself behind a tree.
With my finger trembling on the trigger, I lowered the rifle, then raised it to my eye, then lowered it back. I guess it was reflexive to raise my rifle up to my shoulder to prepare to acquire a target then fire, but in hindsight, at a range of 6-8 feet, I should have just shot him from the hip. The next thing you know, perhaps three seconds later, with me on a knee, I found myself staring at the boar almost at eye level. He was behind the branches of a mesquite tree growing on the side of the draw, so was covered in bits of branch and brush. I saw clearly that he had his mouth open, and he was panting and flicking his broad head about looking for what was a-hurtin' his kin. Once again, I snapped the rifle to look through the eyepiece, and all I saw was a blurry mess. I remember thinking 'if he wants a piece of me, he's gonna' get it'. And I didn't mean that in a bad-assed threat. I meant if he jumped on me and started slashing, I'd have bled all over him before even thinking about shooting, knifing or clubbing him. Seriously, one single quick bound and he could have been on me.
I suddenly stood, pointing the rifle at him, but looking at him above the scope. I don't know why I didn't slap the trigger anyway, but I suppose I'm because I'm just not comfortable flinging lead at something I'm not reasonably sure I'm going to hit where I want. In hindsight at that range I don't think I could have missed, but had I blown a leg off, or a mandible, we'd have likely been in for a hellacious day of tracking in that hell-for-thick stuff, and even then I'm not sure recovery would have been assured. In any event, my quickly standing was enough for the boar to recognize me as a two-legger, and after perhaps half a second of surveying the scene with his bad eyes, the big boar bolted off to my right behind some thick stuff, back down the draw and in a flash, was gone.
I hung my head, and turned to look at Dude, who was grinning. "Why didn't you shoot? He was too close, wasn't he?" "Yep", I said. "I should have been on the hill itself off to the side, where I could have seen him come up the whole way, where I could have drilled him with a broadside shot as he went for the caller". "Yeah, I should have thought about that". "No harm, no foul, Dude. That was exciting as all get-out" Privately, I resigned myself to the fact that I very possibly had lost my chance at taking home a javelina, though I stuck by my decision not to shoot where I didn't know where the bullet would go, and still do. I will say, however, that in the back of my mind I think there was probably little chance of that boar going anywhere had I shot at the main body at point blank. I hoped hard that I'd get another crack, and if I didn't, I knew that scene would haunt me.
The Dude tried calling that boar back, but to no avail. He said that since we'd been made, it was mostly an exercise in futility. We crept out of there as quietly as possible. If there was one plus, it was that I did not fire, and thereby, the rest of the herd that was down there did not know what the boar found at the top of the draw. The plan for the rest of the day was to scoot off to other areas, calling and glassing, glassing and calling, until we hopefully found one. We didn't.
Although I didn't even see another javelina that day, the Dude worked hard for me, and we covered a ton of ground searching for them in a variety of different areas. In his 50 odd years, the Dude has learned his ancestral lands well. Really, really well, in fact, which is great, since the maps that the F&W provided us with are totally useless with road numbers wrong, signs removed, etc. He really was a wonderful resource, and a fun guy to learn from and just to hang out with. His knowledge spanned from the cultural, historical and biological to the mystical. We talked about all kinds of things, and he showed me a great deal out in the desert. He showed me a variety of cactus that has parts that were used to make rope, and how the roots from a greasewood shrub can be ground to make soap. He pointed out others to be used for healing burns or upset stomachs, and explained that barrel cactus could be cut and the pulp squeezed for the water it holds. He showed me how you could flush out, kill and eat packrats that made their homes in the base of the saguaro cactus.
I also learned quite a bit about the Apache people, and of the Dude's disgust that many of the proud people in his tribe have sunk to such low levels. The Dude is a passionate hunter, and spends most of his free time hunting and scouting all over, as well as caring for many elderly folks that have no one else to help them. He donates most of the meat from his elk to folks needier than he and his family. He and his eldest son, back from deployment overseas killed a 400+ 7X8 bull elk a couple years back. At my insistence that he share whatever he'd like with me, we ended up talking for hours, between glassing and searching out the javelina. I learned about stuff ranging from ancient subsistence hunting to current survival techniques, from Apache art and mysticism to the locals' impression of the casinos, from sweat lodges to mountain summits and burial grounds, from finding, picking and eating wall onions (delicious little suckers) to water sources, from peridot to peyote. Oh, and lots about hunting, of course. I really feel like we hit it off, and felt we'd become friends, just bushing back and forth. I like him as a person, and seems he's got his act together far more than most we ran into. He was equally interested in the big cities and foreign lands that I am familiar with, and was inquisitive and filled with questions. All in all, I lucked out in choosing this guide, as he seems as solid as the rocks strewn all about the desert.
By the time we called it, with dark having fallen, we'd been at it 12 hours. Charge for his services? $200. I gave him $300, and it was worth every penny. When he dropped me off I asked him what he was doing tomorrow, Sunday. "No plans later in the week, but I'm booked up by repeat customers for three days next week. When I'm not guiding I think I'll take my five year old fishing, maybe…" In addition to his 4 grown sons, two of whom are serving in the military; one serves in the Green Berets and one is in the Marine Coprs, and he recently adopted a throw away child of alcoholic/drug addicted teenagers. "… or get some stuff done around the house." He looked down as he continued, "I try really hard, but work is so scarce here I'm only usually able to find part time work right now. Sometimes I spend the money to buy blasting so I can mine and sell peridots, but that's a gamble, and I don't really like to gamble. " I was told later that at one time in recent years he was only able to land a part-time gig working as a handyman for the local welfare department that paid $171 every two weeks. How the hell is a man supposed support a family on that, I wonder? "Can you fish with your little girl later on, maybe next weekend?" I asked. He nodded. "See you back here at 7:00 tomorrow", I said.
The next day we decided to go back to where the first boar had come to mug me, but this time the call would stay in his pocket. The plan was to go in the area, with us being super sneaky and quiet. As the javelina tend to move out of their beds within 30 minutes or so of sunrise, our hope was to catch them coming out of the thick stuff on their way out to feed for the day. As we were so focused on being quiet, it took us about 45 minutes to get where we wanted to be, only a ten minute regular walk from where the truck was parked at the end of a dirt track. I was pretty wired following the previous day's encounter, and did everything I could while moving to make certain of my shooting lanes. There'd be no repeat of yesterday, I hoped. We got to a nice area above the draw that had decent visibility, and I liked the shooting lanes. We looked at the sign, each other and pointed down and nodded. This was where we'd post.
I had just settled into a comfortable position standing, and was getting ready to start glassing when I saw the Dude tense up. I looked down the draw, and not 40 yards dead in front of us was a big boar, facing slightly to our right, quartering to us. He had stopped behind a thick pile of branches but I could see his big head and hind end. He seemed nervous and stood stock still, his snout held slightly up, but it was pretty clear he wasn't aware of our presence. Since we'd chosen our attack with the wind in our faces, knew he'd likely not wind us unless it swirled. I slowly brought my rifle to bear, and through the scope saw that his vitals were obscured by the branches, but quickly saw that if I was able to move myself a foot or two over to my left, I'd probably have a clean shot. I did so ever so slowly, with the move probably taking 20 seconds. I'd be damned if I blew this one. I never took my eyes off the boar through the scope, and decided if he moved on me I'd draw down on him. When I got far enough left and he still hadn't moved, I knew I had him, and squeezed.
The first shot stopped him in his tracks, but rather than keel over or bolt, he slowly swapped ends and took three or four slow steps. He was clearly badly hurt, probably mortally, but I sent another round to him for insurance. He dropped like he'd been sledge-hammered and didn't so much as twitch. At the shot, at least 8 and as many as 12 other javelina came bursting out of the underbrush that I'd never seen some ten or fifteen feet behind the boar. I believe I shot their leader, if there is such a thing, as all others were smaller. For some reason I suspect it was the same boar that charged up at us the first day, as it was in the same exact area and he looked the same, but no matter. It was a great hunt, the game was now over and my first javelina was mine.
It turns out the first round entered behind the shoulder, but I am certain the round was deflected by something I didn't see, as rather than a simple pass-through we found the bullet in the offside ham. The second shot pulverized his shoulder and spinal column before blowing out the back of the other ham. Unfortunately, there wasn't a whole lot of useable meat left on him, but I took home what I could. I have shot critters up to moose with the 7RM and never recovered a bullet until now, so in my mind it's safe to say that that first shot hit something. If so, I guess I got lucky, but you know what they say about luck and being good.
After Dan learned of my success, he decided to hire the Dude for the rest of the day, and while Dan didn't kill one with the Dude, he followed the Dude's advice and killed one in the same area on his own the next morning before we left. All in all, a very enjoyable trip, and one I shall be making again. Before the Dude dropped me off I had him bring me to the market. I bought five of the best steaks they had, and a case of Valentine's Day heart candies. I gave him the steaks and asked that he cook them up and enjoy with his family, and to thank his son for his service, who was back on leave from the Marines that night for a week. I asked that he give the boxes of candy out to his little girl and to some of the local children that have very little. It should be good for a few smiles, I hope.
We cut out that night and made our ways back to our respective homes, as staying another night to chase small game wasn't in the cards. This won't be my last trip to the SCATR, I'm sure, and the Dude knows to expect a phone call from me before I return.
Cheers, folks.
END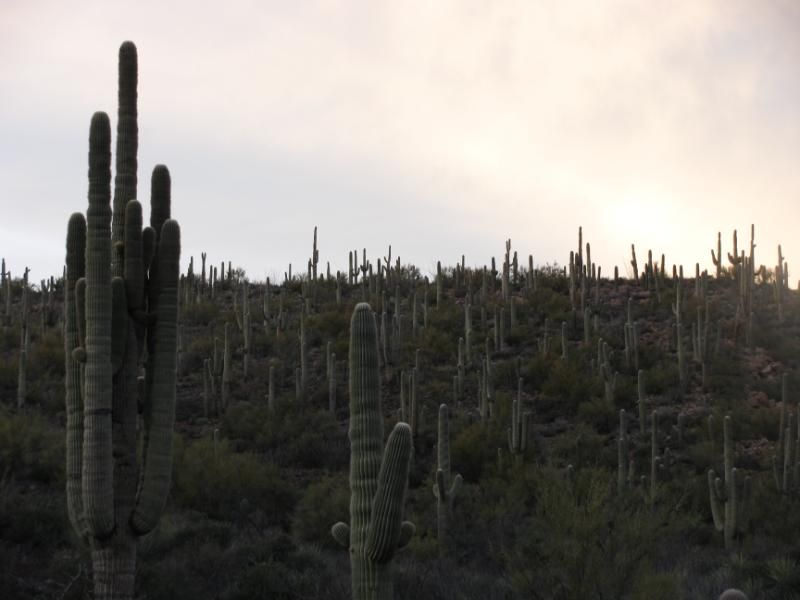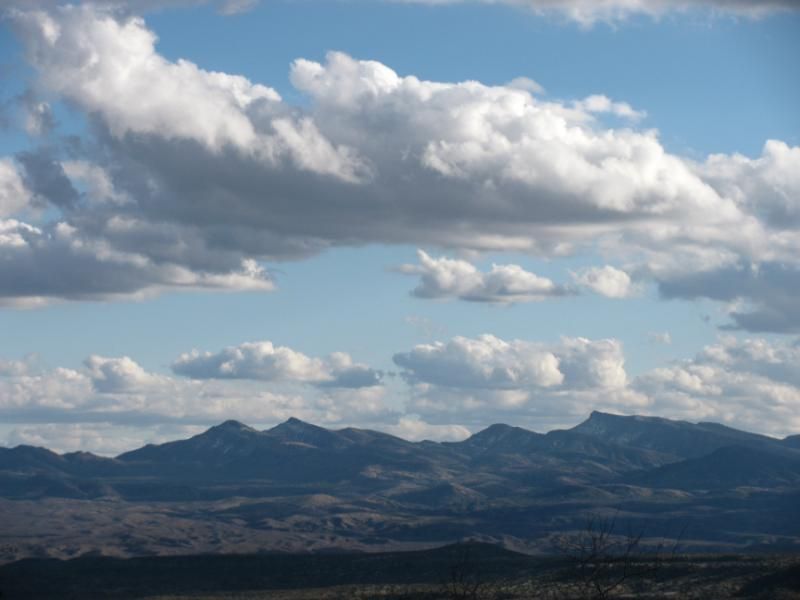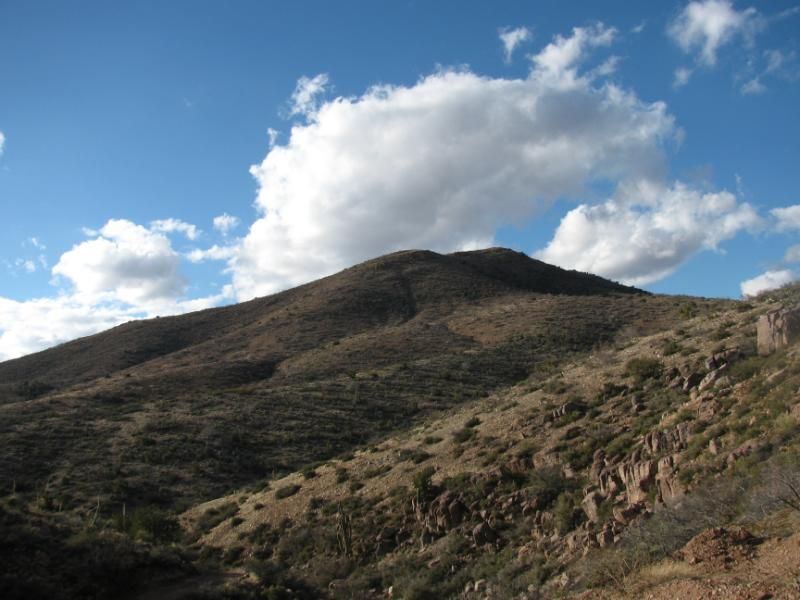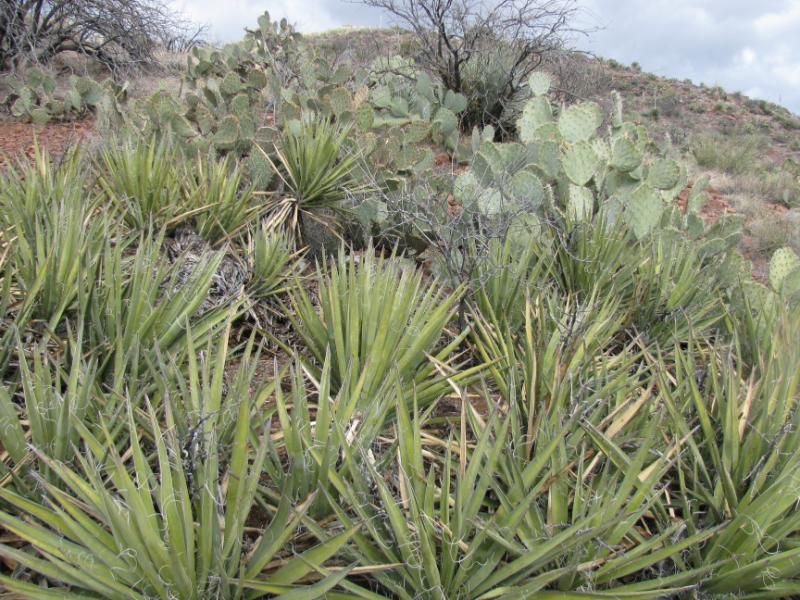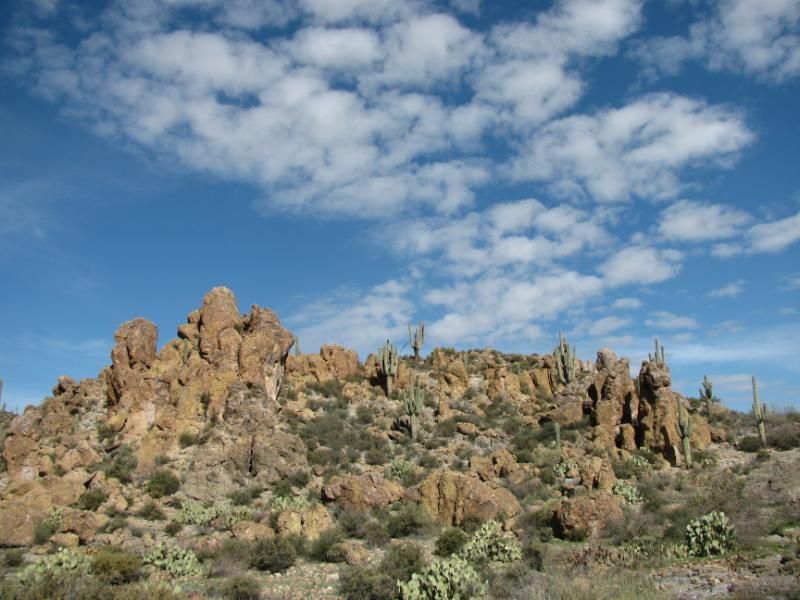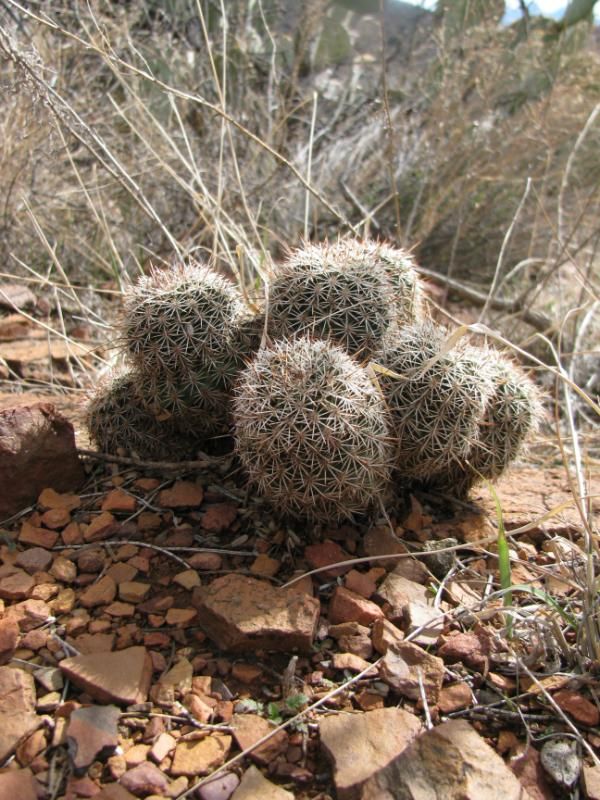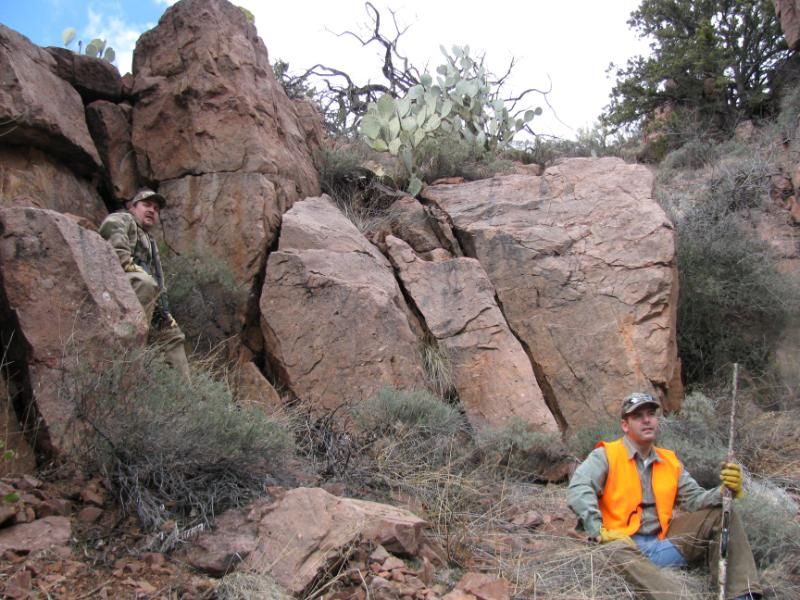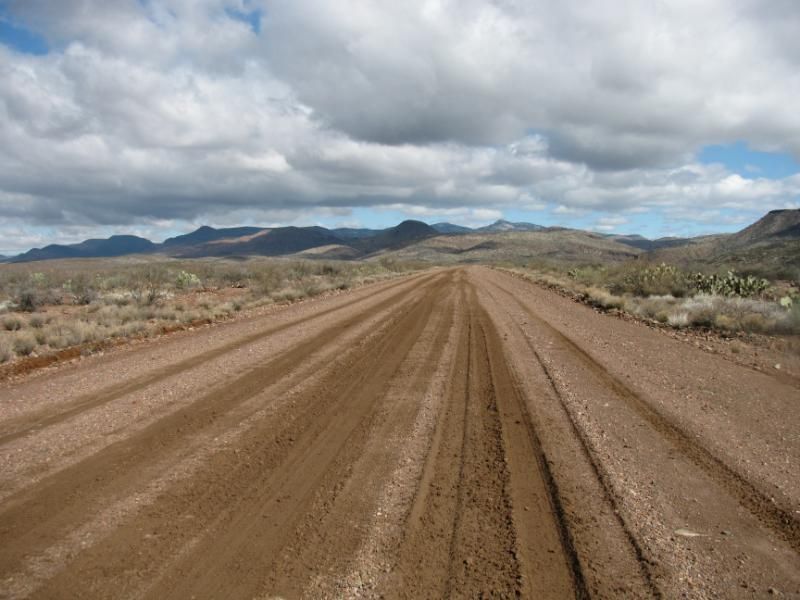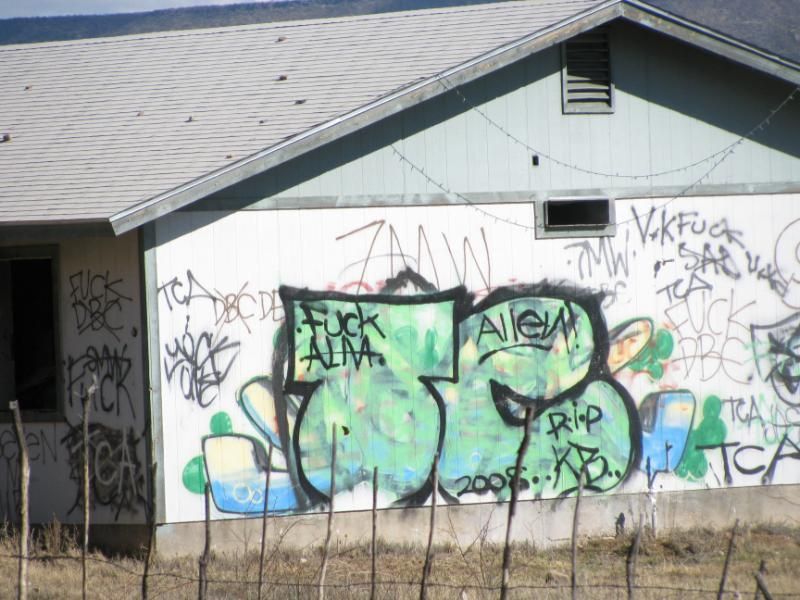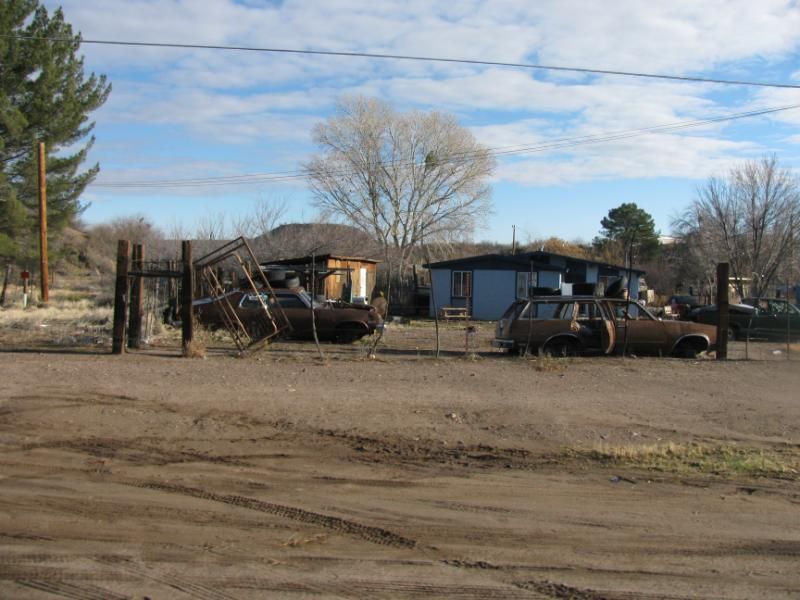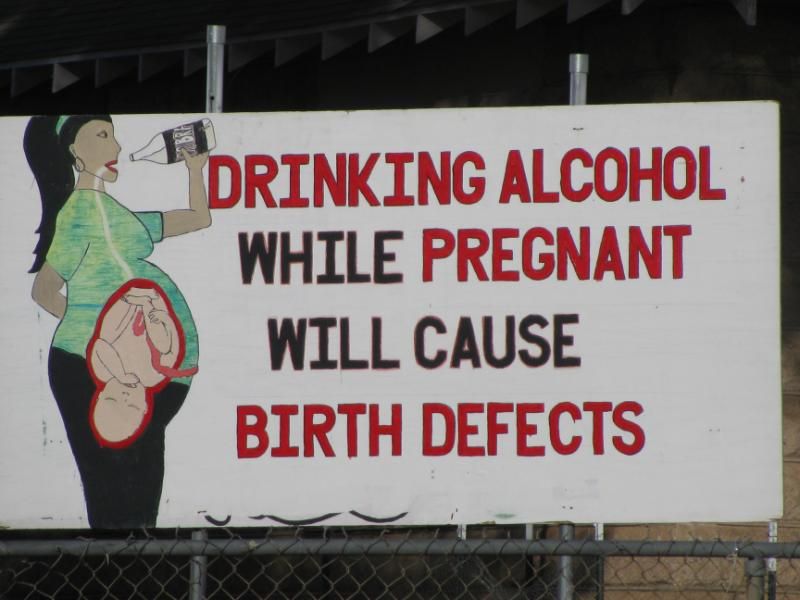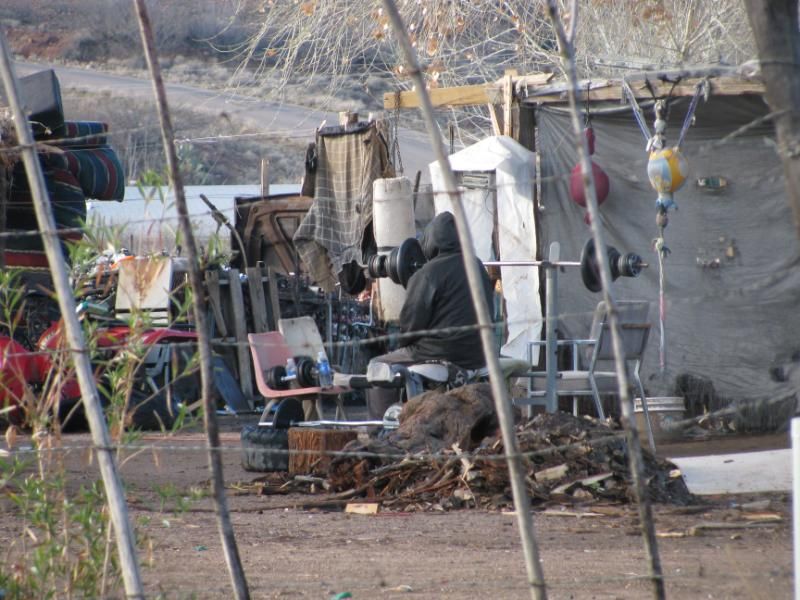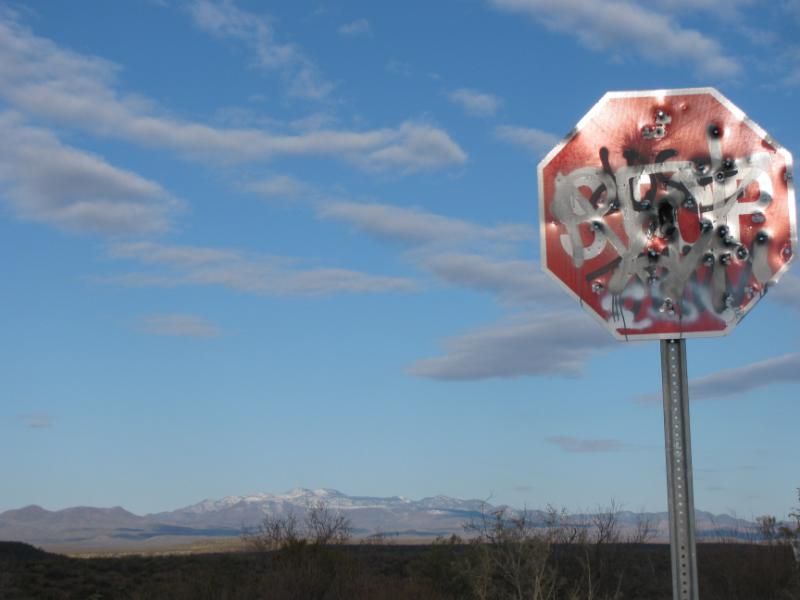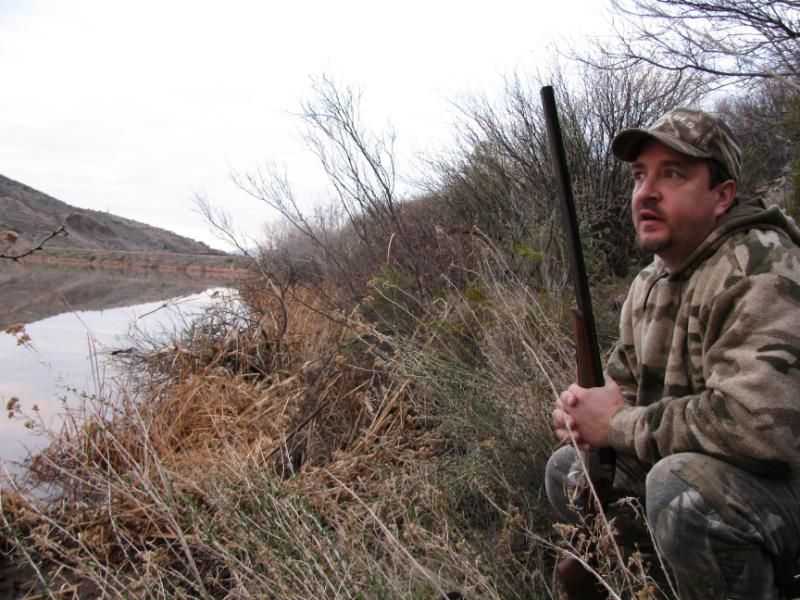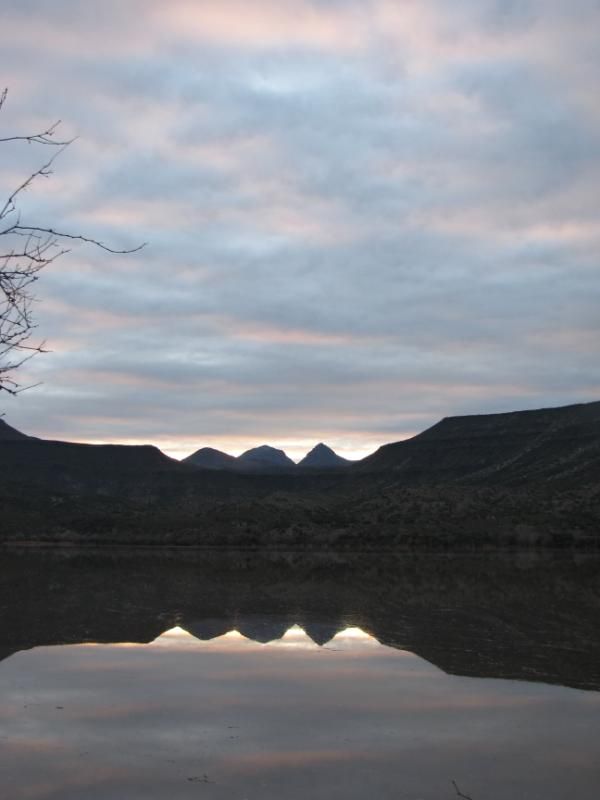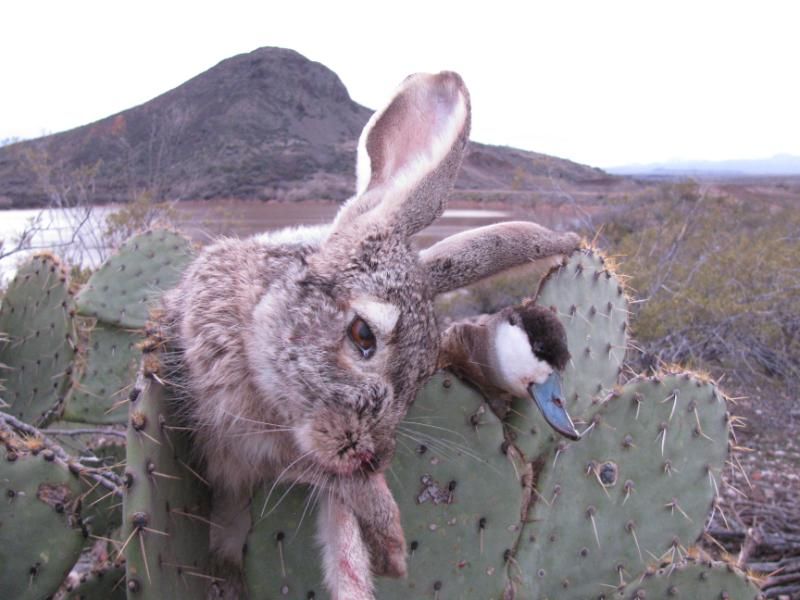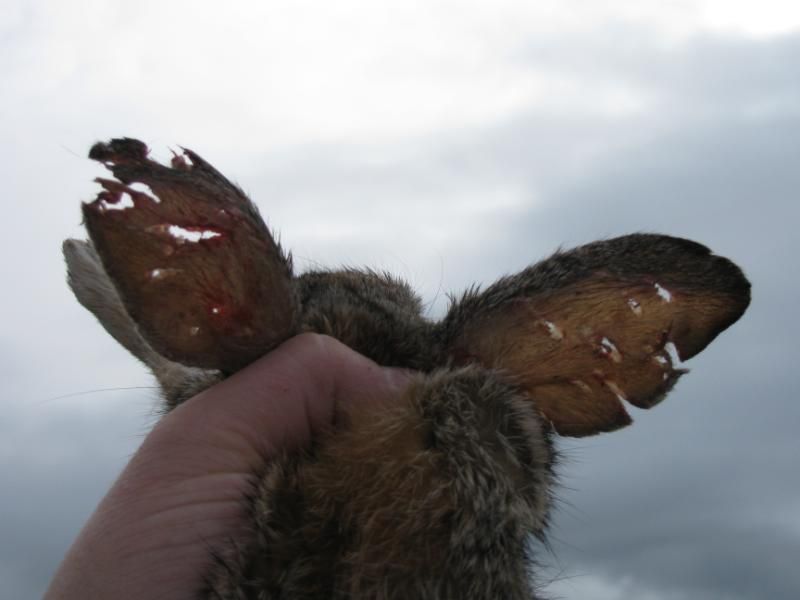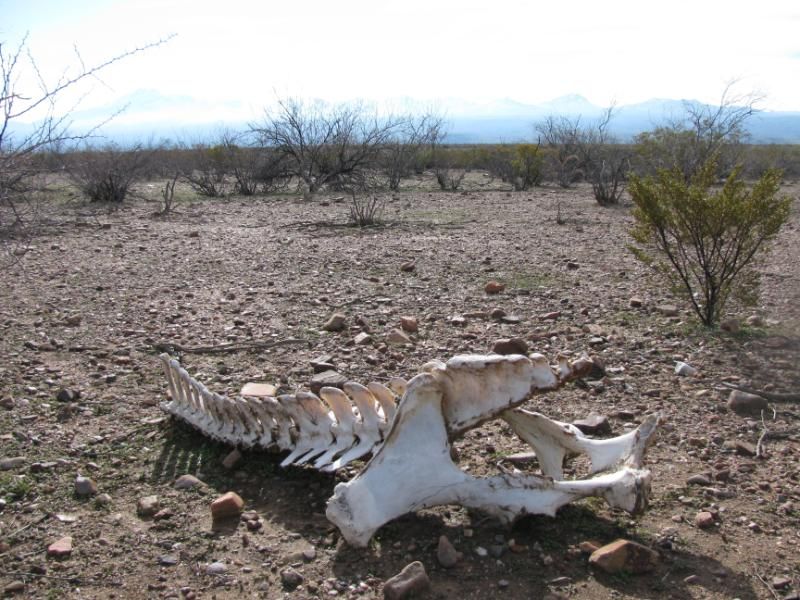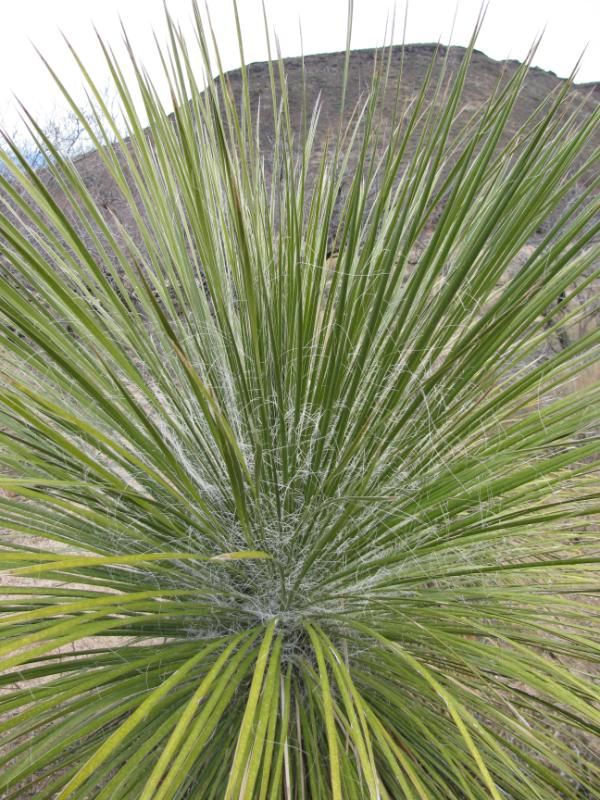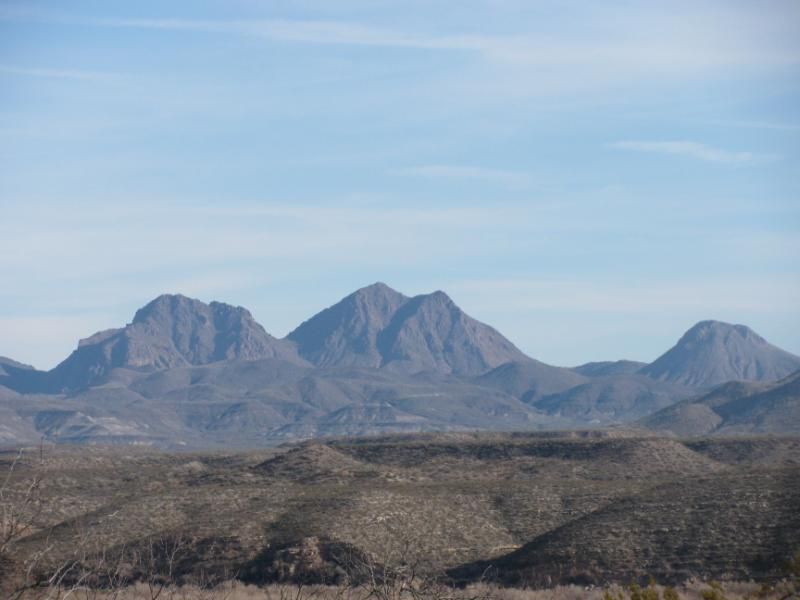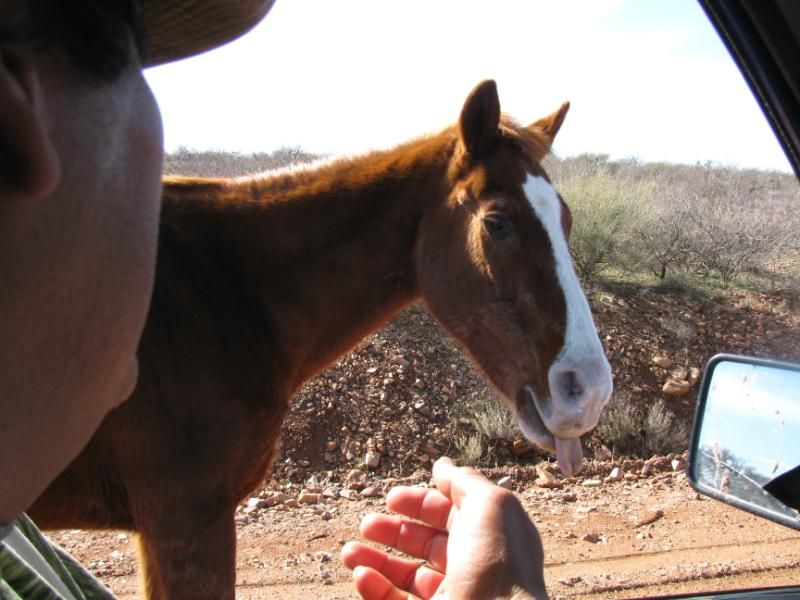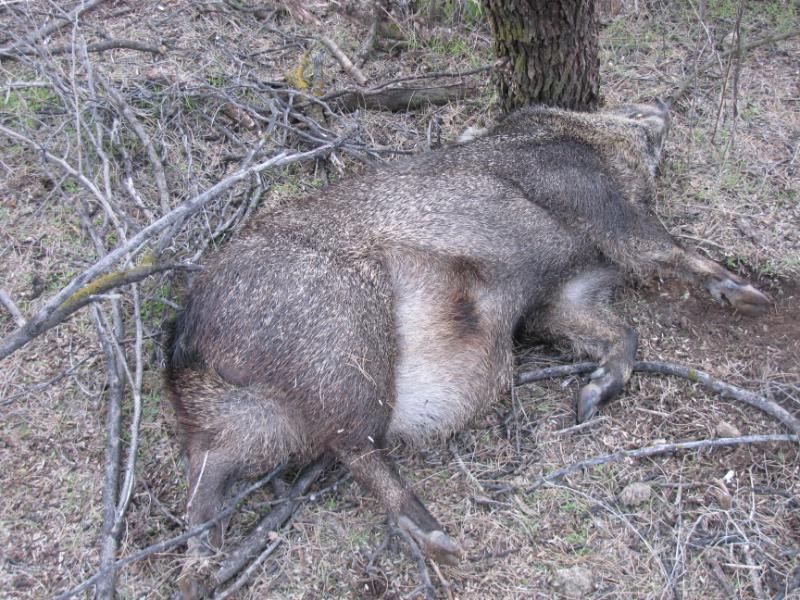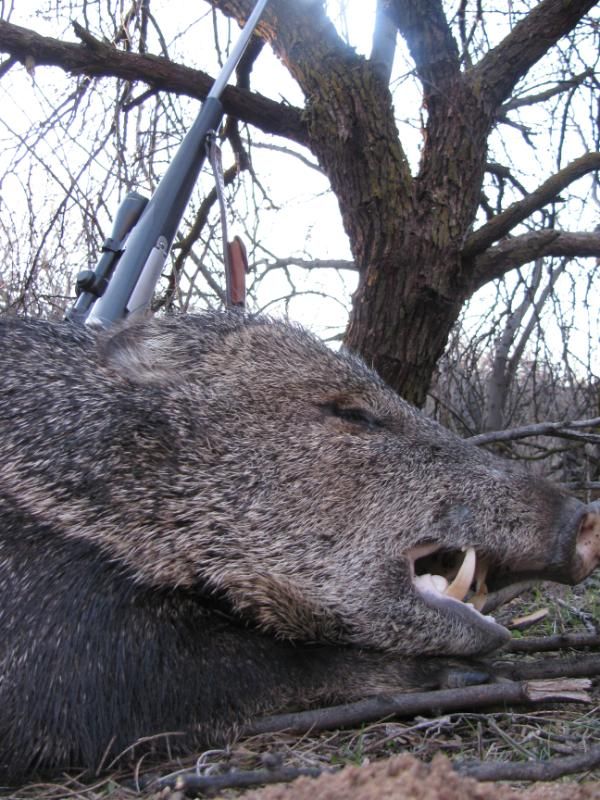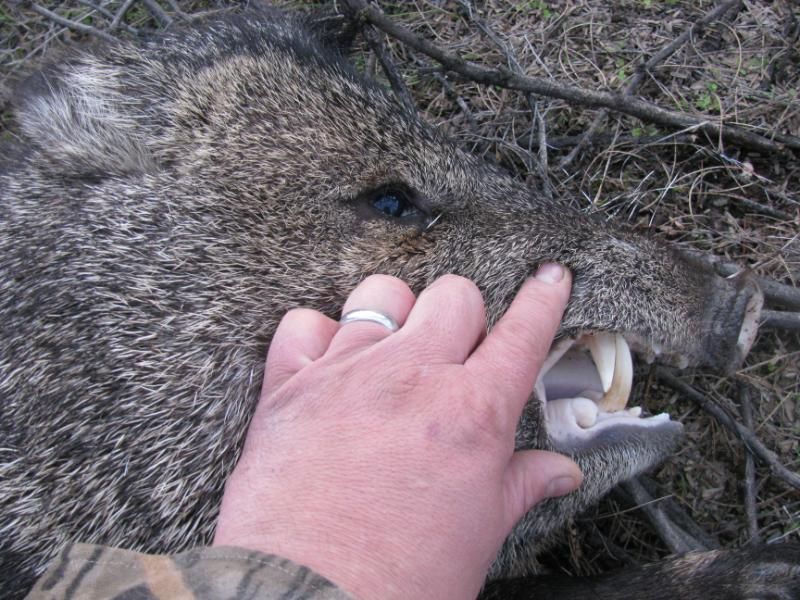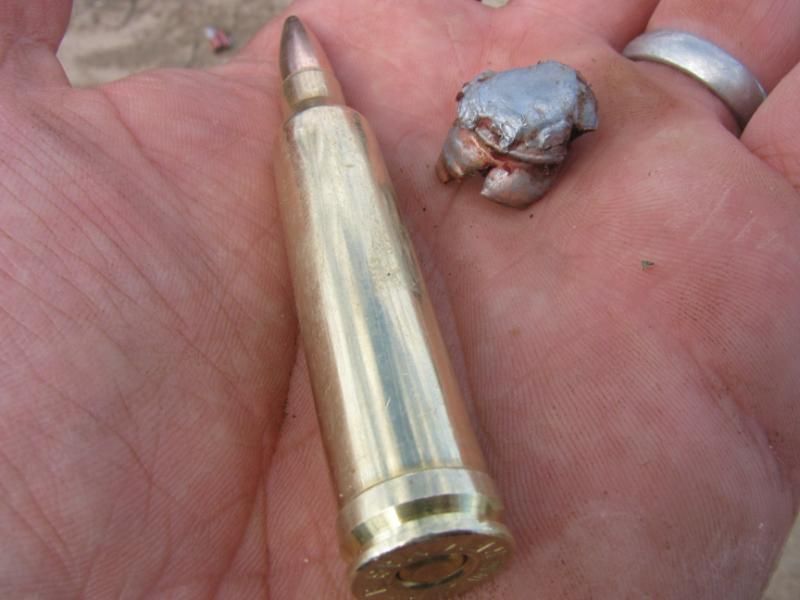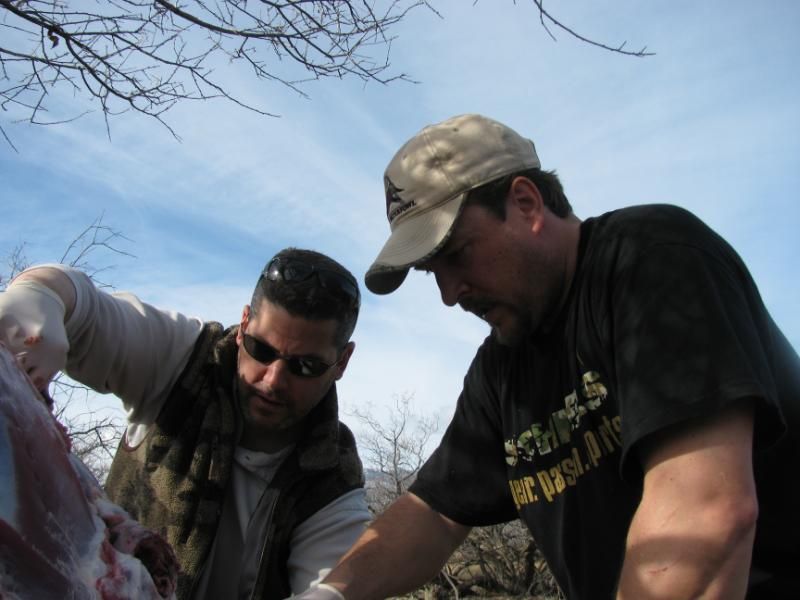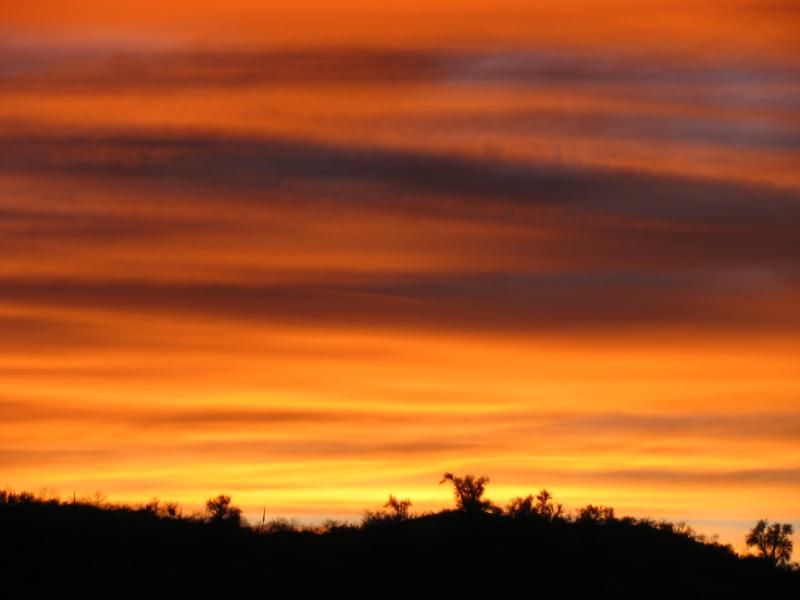 ______________________

Hunting: I'd kill to participate.