The Accurate Reloading Forums
remember these
remember these
Bushnell Banner 4x with german post. Saved this from a rifle I sold. no idea how old it is. My buddy used to buy 4x scopes with the biggest obj he could get, usually 32mm , not many 40mm out there (in his price range). Was going to use this on a 22 but it will probably focus down to 25 yards.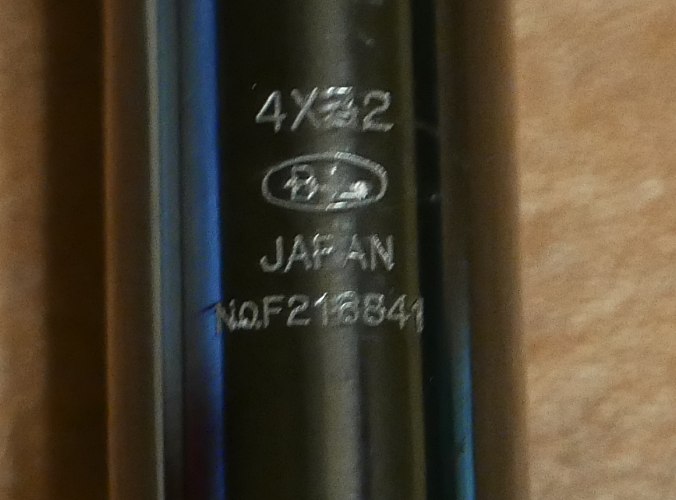 22 May 2022, 18:11
Stonecreek
Those old Bushnells were pretty decent scopes for their day. "Scopechief" was their top-of-the-line and attempted to compete with Redfield and Leupold. "Banner" was their mid-line, and I think "Sportview" was their price leader. All were made in Japan, probably by Haako, but I'm not certain of who the manufacturer was.
23 May 2022, 13:57
sambarman338
Tapered, flat-topped posts were pretty much the only decent reticles sold in the Anglosphere before duplex types came along. The Germans made them, too, but their favorite was the #1, which had a blunt picket and two sidebars but no fine wire.
I came across a Bushnell Scopemaster from 1971 recently, which had a skinnier version of your post and a 14mm rail. Though it was image-movement, my German buddy had installed it in German claw mounts, a process that probably cost twice as much as the scope. I wonder whether the gunsmith thought it was his lucky day or grimaced with contempt at having to do the job.
29 May 2022, 03:24
carpetman1
Bushnell used to be pretty good, recent I've nothing good to say about anything from them.
30 May 2022, 21:32
Stonecreek
quote:

Originally posted by carpetman1:
Bushnell used to be pretty good, recent I've nothing good to say about anything from them.
Dave Bushnell, the company founder, is long gone, and even "back then", Bushnell had no factory and never built a single scope. Bushnell has always been a distributor and brand name only. However, Bushnell was among the first to recognize that scopes of passable quality could be sourced in Japan at prices that were more than competitive with the American-made Weavers, Redfields, Lymans, Unertls, and Leupolds. The price you paid for the original Busnells pretty much indicated what you were buying in terms of quality.
Like virtually all brands, the Bushnell brand has been bartered, rented, and sold to one after another of various conglomorates; I have no track of who happens to own it now. At one time Bushnell purchased (or rented) the "Bausch & Lomb" name and marketed some of their products under that highly respected name. The Bushnell B&L scopes were decent, but not nearly up to the Rochester B&L standards.
In more recent years the "Bushnell" brand has appeared on everything from passable optics to absolute garbage. Because it is a well-known name it still sells marginal optics to uninitiated buyers for a buck or two more than the same thing branded something like "Viewtronic" or "Telemaster".
04 June 2022, 22:01
Wstrnhuntr
So easy to be a Bushnell basher. Yes they have made a lot of turd optics and still do. I know, Ive had some of them. But much of the current optics they offer exceeds the quality of the old Japan stuff by order of magnitude. And they do far more than peddle other peoples products. When they developed Rainguard, that was breakthrough lens coating technology that was immediately plagiarized by the likes of Leupold, Nikon and many others.
I still have one of the earlier Trophy scopes that was made in Korea, not exactly their top of the line. But it still works great and I would use it over an old Japan Banner in a heartbeat. The glass, the coatings, the eye relief, exit pupil, seals are all superior in every way to the old Japan stuff, and I like a lot of older Japanese optics. Bushnells top of the line optics are on another level altogether. Their build quality has good points and weak points that can be debated, not unlike other manufacturers. I have done comparisons at stores and gun shows with many other optics. I can only speak for what MY eyes see, but the clarity, sharpness and light transmission that Bushnell scopes provide are the primary features that keep me using them. It is excellent!