The Accurate Reloading Forums
The oldest Roan I have seen
06 May 2021, 03:22
reddy375
The oldest Roan I have seen
Some animals and hunts are special and this one will remain in my memory.
It was towards the end of the season In Burkina end of April and hot as hell. That year the waterholes had all dried up and game was scarce and hardly moving during the day. Where there were herds of roan and buffalo there wasn't even one to be seen! As it was getting dark we spotted this old roan from the truck. My Brazilian client seeing the broken horn decided to pass him. I knew the other horn was big but it was the client's wish! We watched as he slowly walked into some tall grass and disappeared. Everyone started talking about what an old Roan he was and what a great bull. The client changed his mind and said I want to shoot him.......
We got down and walked towards where we had seen him last no sign! Fortunately the wind was in our favor after another 200 yards we saw him going slowly through some bushes, the sticks went up the 375 H&H went off and the rest is history.
30 inches+ on the good horn and with just one eye he was a real warrior.
Arjun Reddy
Hunters Networks LLC
30 Ivy Hill Road
Brewster, NY 10509
Tel: +1 845 259 3628
06 May 2021, 03:51
Charlie64
.
Dream of a roan ! Thanks for posting the picture Arjun.
.


"Up the ladders and down the snakes!"
06 May 2021, 09:16
georgeld
That's what makes a real trophy.
Dandy old brute too.
Thanks for sharing,
George


"Gun Control is NOT about Guns'
"It's about Control!!"
Join the NRA today!"

LM: NRA, DAV, RMEF

George L. Dwight
06 May 2021, 10:10
mboga biga bwana
Awesome Roan Bull
You can't pass a Trophy like this


Nec Timor Nec Temeritas
06 May 2021, 13:37
RickyClark
fantastic old boy and a fitting end


lets make a plan
A genuine trophy.
Would never make it into SCI's silly CIRCLES!
I LOVE it!
06 May 2021, 16:47
bwanajay
Well done Arjun!
06 May 2021, 19:26
bigbull
Great Story, Great Trophy
BB
07 May 2021, 04:41
Aspen Hill Adventures
Heck of a bull.
~Ann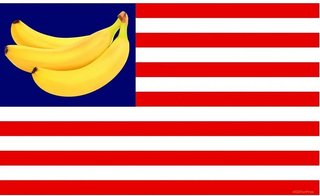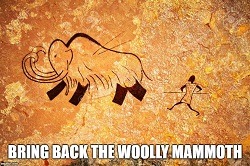 07 May 2021, 05:56
SFRanger7GP
Beautiful trophy! Congratulations to all involved.
That one is OLD! That guy on the right is no Spring Chicken either :-)
09 May 2021, 01:21
reddy375
Yeah Jon getting there for sure! But am going backwards in my mind atleast

quote:

Originally posted by Biebs:
That one is OLD! That guy on the right is no Spring Chicken either :-)
09 May 2021, 02:29
Woodmnctry
Wow!


OMG!-- my bow is "pull-push feed" - how dreadfully embarrasing!!!!!
09 May 2021, 21:27
bigluke
A grand old warrior indeed. Just a great trophy. Congrats.