13 October 2004, 20:31
Bill/Oregon
Re: Turkey w/Osage Selfbow ....
Mike: Here's a link to paleoplanet:
http://b16.ezboard.com/bpaleoplanet69529
My only bows have been white oak, but I have vine maple, yew and black locust stave material on hand. My problem is that I have been diverted by the joys of the atlatl. If you'd like some mahogany obsidian, I'd be happy to send you some gratis. I'll check out your link.
Osage is nice, I will agree!
14 October 2004, 05:42
McClura
That is a cool site. I registered and posted a few places. Found some people on the classifieds that are wanting stuff that I have just setting around.
I would love to have some obsidian. I will pay the postage.
I will send you some cane if you want. I also cut cane or bamboo for atlatls and ship them in tubes for some guys on Trad Gang.
We are having a Knapp In in Nov about 5 miles from my house. I learned a lot last year.
Here is one of the points a friend of mine made for me out of some stuff from Oregon. I have it on a cane arrow right now for a whitetail. It is 2" long and 1" wide and weighs 110grns, just right for my arrows and bow.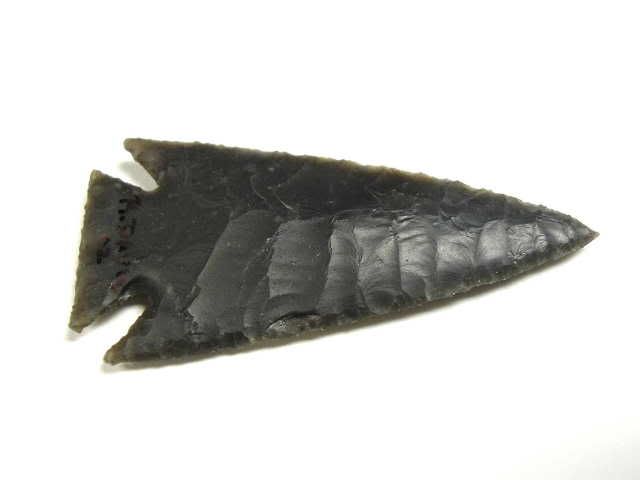 23 October 2004, 06:44
Russ_D
Congratulations. That is a big deal!!