The Accurate Reloading Forums
First Bow Gobbler
18 March 2019, 21:25
dustoffer
First Bow Gobbler
> Didn't make it out opening day (yesterday) as had two "adopted" granddaughters in-house. They left this morning so I went for a sit tonight. Set the feeder for a 4:45 spin and put out the decoys about 16-17 yds out.
>
> Got in the pop-up at 4:30. No activity for an hour or so other than doves. At 5:35 I heard a gobble from pretty far off so I bent over to get my diaphragm call to "talk" a bit? As I raised up, she saw me. Hen had come in from the left--she froze, then turned and wandered off but didn't seem to be spooked. About 5 minutes later I hear another gobble, so I yelp a couple of times, then hear another gobble. 10-15 min later I see a gobbler about 50 yds out at 12 o'clock thru the mesquite headed my way. He showed his stuff, and he had 2-3 main tail feathers missing, but a heavy though not overly long beard. But, he hung up, then wandered off back in the direction he had come from.
>
> About 10 minutes later I see a solitary hen coming towards me about 60-75 yds out at 2 o'clock. She continues toward me, picking up speed but then goes into a blind spot. I leaned right but couldn't see her, then when I leaned back left there were 3 hens in the feeder pen, and then 7, and then 10 and finally 13 of them---one with a long, thin beard. There have been 3 or 4 mature gobblers in this flock all year so I got the bow up and ready. Next I see 3 gobblers coming thru the mesquite, but they go to the hog trap with the feeder inside and start scratching for corn.
>
>
> The hens start drifting out of the feeder pen and off to my left but the 3 gobblers stay in the trap. Then I see a 4th gobbler coming from the direction the first one had departed. He was cautious and stayed in the mesquite and didn't go to the trap with the other 3. Then the 3 start coming out of the trap and heading towards the decoys--walked right past and into the feed pen. The 4th gobbler decides it is time to eat and circles right to left behind the feeder pen and comes toward the pop-up from 10:00, closing to about 14-15 yds. I s-l-o-w-l-y- turn to position for a potential shot but he is so close, and the other 3 are also where they can see any movement, but I finally got a shot when all 4 were either turned or had their heads down...Drew, anchored, aimed, and released -- at #4 who was standing at 11 yds. Hit hi low on his right side behind his leg and he took off--sort of. The others scattered as well as the hens. He crashed about 15 yds from where he caught the arrow, flopped a bit and died.
>
>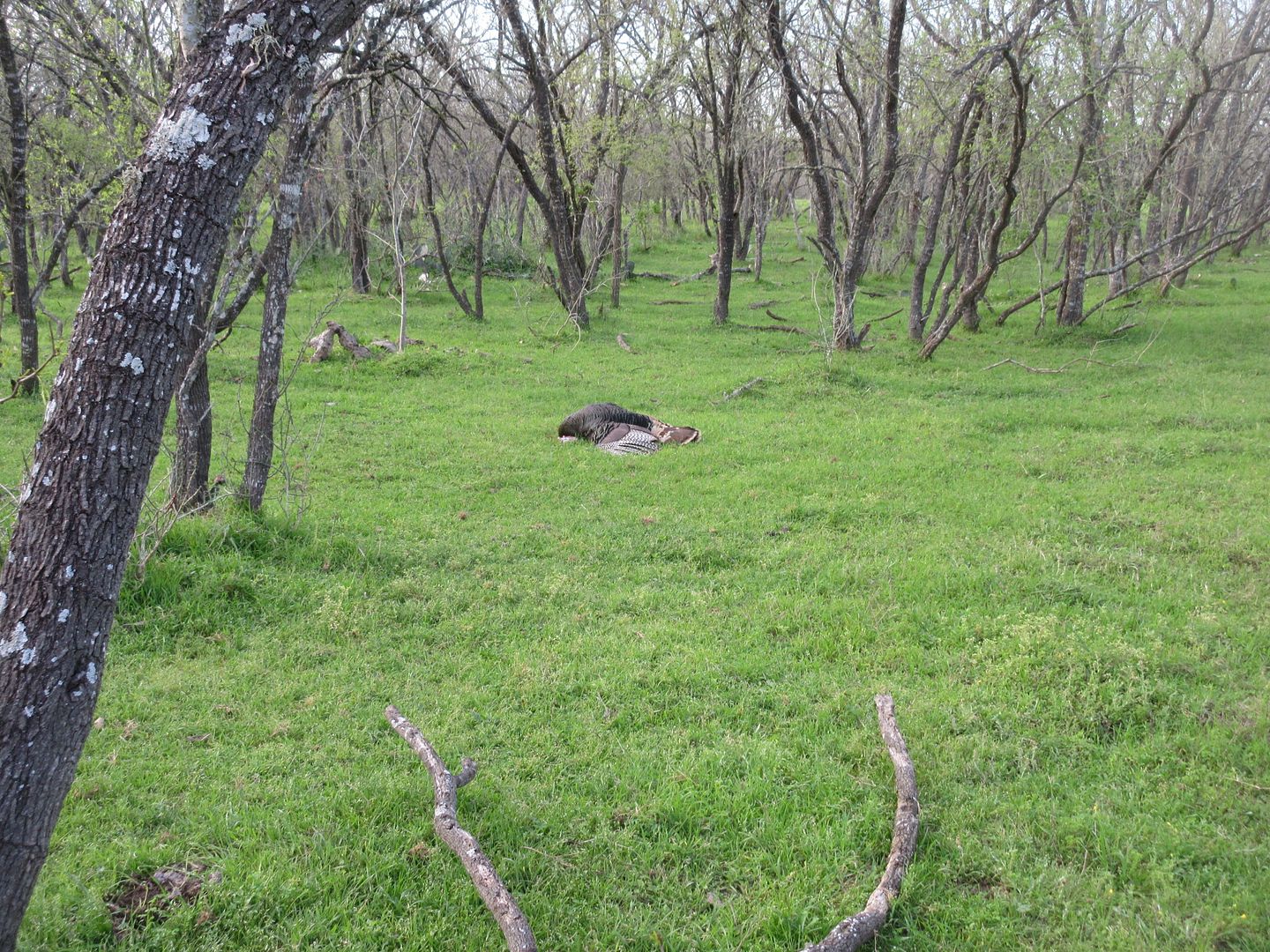 An old pilot, not a bold pilot, aka "the pig murdering fool"
Congrats!
I think turkeys are way under rated as bowhunting prey.


NRA Patron member
Thanks for the story, nice bird.
Can't wait to start hunting them this coming Monday in Ks.


NRA Patron member
05 April 2019, 00:11
Aspen Hill Adventures
Awesome! My area has to wait until the 15th.
~Ann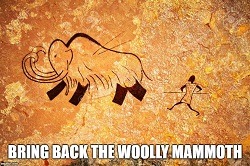 18 April 2019, 02:00
2th doc
Where do you hunt at that you may set up over bait for turkeys? Not looking to argue just never hunted turkey over bait. Here in Pa. you'd get busted for that and pay a big fine plus loose your tags for 3 years maybe more.
It's legal in at least Kansas and Texas.
And you can hunt Sunday's in both states (sorry about that).


NRA Patron member
19 April 2019, 16:40
2th doc
Pa. is behind the times, hell we still have Blue Laws here.
21 April 2019, 07:45
dustoffer
2thdoc----this story took place in Texas--


An old pilot, not a bold pilot, aka "the pig murdering fool"
21 April 2019, 21:21
2th doc
Well congrats! With all the hogs you dust off I would think you are eating a nice fresh ham today for dinner, me I stooped as low as to buy one from the grocery store.
PS by the looks of your quiver you've had those shafts for sometime.
05 July 2019, 06:49
dustoffer
2thdoc---These aren't my original XX75 orange shafts---they were 2016s. These are 2215s I got off eBay for a pittance. And I shoot aluminum because I have never seen a pic of an aluminum shaft thru a bowhunter's hand! Plus, I like heavy arrows for penetration.


An old pilot, not a bold pilot, aka "the pig murdering fool"